Before embarking on board our Svalbard Explorer & Wildlife Adventure we have this wonderful Longyearbyen pre-voyage accommodation package
Enjoy and relax and let us look after all your pre and post voyage arrangements. If you would like to spend more time in either Oslo (Norway) or Longyearbyen there are lots of different activity options you might be interested in. So just let us know and we will be more than happy to give you a quote. 
A MODERN TRAPPER´S HOTEL In the centre of Longyearbyen lies the home of the modern-day arctic trappers. The hotel is decorated in authentic trappers style down to the very last detail.
TRAPPERS DINNER Escape the town lights and busy life and join us for a unique Trapper's Dinner at Trapper's Station.
LOCATION
Longyearbyen (Svalbard)
DATES

8 July 2023

18 July 2023

PRICES per person 

Prices for 2023

AU$655 twin share rate

AU$760 single room rate

INCLUDED

Transfers in Longyearbyen as per itinerary

1 night at Basecamp Longyearbyen including breakfast Buffet
Dinner & Drinks at the Trappers Station and meet the huskies

NOT INCLUDED

Meals not mentioned in the inclusions
Transfers not mentioned in the itinerary
Additional information
Day 1
Longyearbyen
On your arrival into Longyearbyen you will be met and transferred to the Basecamp Hotel where you will be staying for 1 night with a buffet breakfast.
The Basecamp Hotel is located in the heart of Longyearbyen. From here you have short distances to everything Longyearbyen has to offer in terms of museums, cafes, bars and souvenir shops.
At 19:00 gather in the Basecamp lobby for the transfer out to Basecamp Trapper's Station 10 km from Longyearbyen to enjoy a wonderful Trapper's dinner and meet the very friendly Alaskan Huskies. D
Day 2
Longyearbyen
Day at your leisure in Longyearbyen. 
Please have your suitcases ready for collection just outside your room by 09:30 or you can bring them to the lobby, they will be collected and transferred to M/S Sjøveien at 10:00.
We recommend taking a visit to the Svalbard Museum opening hours are between 10:00 – 17:00 and costs approx. 90 NOK 
Please be ready at 16:00 just outside the Basecamp Hotel for your transfer to the port of Longyearbyen and M/S Sjøveien.
Once on boarding M/S Sjøveien you will be shown to your cabin, which will be your home for the next 10 days and were we will explore this beautiful archipelago of Svalbard. B,D
Days 3-11
On board M/S Sjøveien exploring Svalbard
Day 12
Longyearbyen
We arrive into Longyearbyen in the evening of Day 11.
After a good breakfast we will disembark our little vessel M/S Sjøveien, saying goodbye to our wonderful Captain, crew and new found friends.
At 08:30 there will be a transfer to the Town Centre/Hotels or Airport and this will be the end of our group arrangements B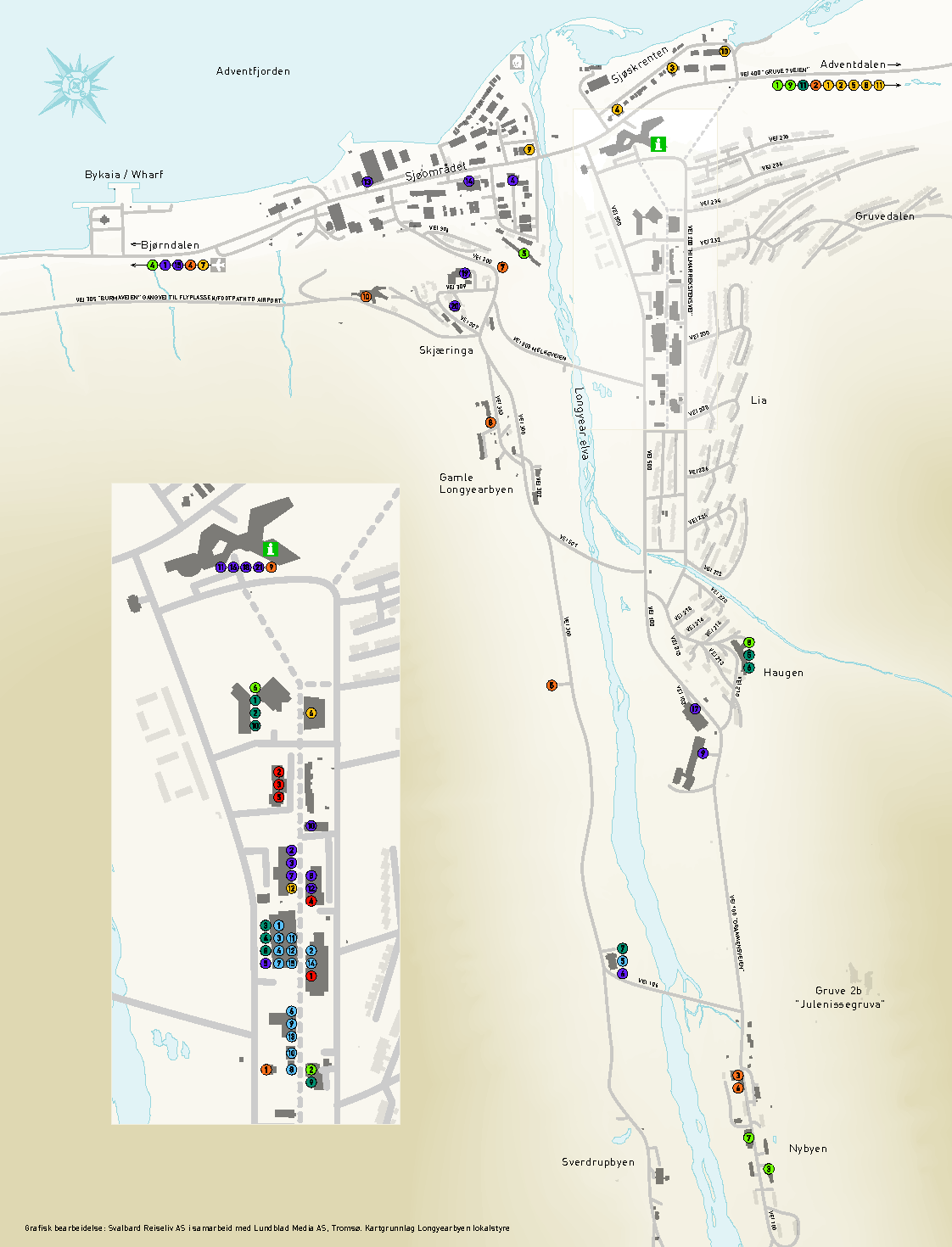 TRAPPER'S DINNER
2-course Trapper's Dinner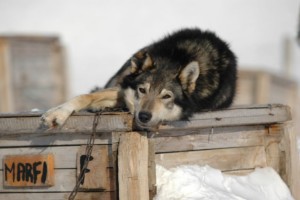 Escape the town lights and busy life and join us for a unique Trapper's Dinner at Trapper's Station.
Pick-up:7:00 pm from BaseCamp Hotel 
Duration: 3-hours
Basecamp Trapper's Station is situated about 10 km from the edge of Longyearbyen in Bolterdalen housing 90 Alaskan huskies trained for mushing. Here you can see and feel how trappers lived in the wilderness hunting seals and reindeer. Buildings and the surroundings at the Trapper's Station are a replica of old Trappers' Stations in Svalbard. There are many images, books, artefacts and equipment that are very common for hunter and still used in some parts of the archipelago.
For the Trapper's Dinner we have developed interesting menu that helps conveying the history behind the hunters' lives and cuisine. While enjoying the arctic food our guide will tell you about the history of Svalbard and lives of the trappers around the archipelago.  The peaceful and relaxed atmosphere at Trapper's Station allows you to escape every day stresses and enjoy the small things in life – such as delicious food!
What's included?
Transport to/from Trapper's Station
Guided tour at the Trapper's Station and a visit to the dog yard
2- course Trapper's dinner
3 units of alcoholic or non-alcoholic drinks
Coffee or tea with desert
Recommended equipment
Trapper's Dinner is an indoor activity, but it can be a little cold due to drafts in the wooden building. We recommend guests wear comfortable outdoor clothing and warm shoes.