The sweeping scope of this Southern Ocean voyage brings the full spectrum of Antarctic wildlife into view.
In the Falkland Islands, where birdlife abounds, we discover easily accessible albatross and penguin rookeries on idyllic island farmsteads. In South Georgia, amidst the dramatic Southern Ocean seascape, we find world-famous wildlife beaches thronged with jousting elephant seals, raucous fur seals, and stately king penguins.
In the South Shetland Islands and the Antarctic Peninsula we explore a pristine polar wilderness of singular beauty, complete with bustling penguin colonies, dauntless seals, and voracious whales. On this ultimate wildlife expedition, each destination is more amazing than the last.
HIGHLIGHTS

Unforgettable encounters with various seals, whales and penguins in the icy wilderness of the Antarctic Peninsula
Grytviken and Elephant Island: Sites written into the legend of Shackleton's historic Antarctic voyage
South Georgia's staggering wealth of marine mammals and abundant birdlife
Old-world charm in Stanley and world class birding opportunities in the Falkland's remote outer islands

DEPARTURE/RETURN LOCATION
Ushuaia (Argentina) / Buenos Aires (Argentina)  
DEPARTURE DATES

28 February 2023 – 22 March 2023

DURATION
23 days/22 nights
PRICES per person

AU$20,595  Triple Suite
AU$27,195  Main Deck Suite
AU$29,195  Classic Suite
AU$29,695  Superior Suite
AU$33,095  Deluxe Suite
AU$35,595  Premium Suite
AU$45,095  Owner's Suite 

Cruise rates are quoted per person and based on passengers sharing a cabin. Single supplement: 1.7 for Main Deck and Classic, Superior Suite; 2 for Deluxe, Premium and Owner's Suite.

GROUP SIZE
100 Guests
INCLUDED

1 pre-voyage hotel night
Group transfers from the airport to the hotel on the day prior to departure, day of embarkation and disembarkation
Shipboard accommodation
All scheduled landings/excursions
Leadership throughout the voyage by our Expedition Leader & Expedition Team
All meals on board throughout the voyage
Tea and coffee station 24 hours daily

Branded Poseidon Expeditions Parka
Rubber boots for shore landings for the time of the cruise
Welcome and Farewell cocktails
All port fees
Pre-departure materials
Digital Voyage Log

NOT INCLUDED

International air-tickets and taxes
Pre and Post land arrangements

Excess baggage on any flight
Vaccination costs

Passport or Visa fees
Travel Insurance

Items of a personal nature such as drinks, laundry
Any other meals or sightseeing not specified in the detailed itinerary
Additional information
| | |
| --- | --- |
| Destination | Antarctica, Falkland Islands, South Georgia |
Day 1
Welcome to Ushuaia – Argentina.
The small city of Ushuaia is the perfect starting point for our expedition cruise to Antarctica, South Georgia and the Falkland/Malvinas Islands. Located near the southern tip of South America, it boasts beautiful views of the Andres Mountains and the Beagle Channel. Stroll the lively main street of cafes, shops and outfitters, perhaps picking up a last-minute item for your voyage, or enjoying a typical Argentine grill entrée at one of the many casual restaurants. If you arrive early, you will want to visit beautiful Tierra del Fuego National Park.
Day 2
Embarkation in Ushuaia
We provide a group transfer to the pier and welcome you aboard the luxury expedition ship M/V Sea Spirit. Explore the ship and get comfortable in your home away from home for the extraordinary adventure to come. Savor the anticipation of your Antarctic dreams coming true as we slip our moorings and sail toward a true wilderness where wildlife abounds.
Days 3-4
Drake Passage
Through presentations and informal conversations, our team of experts on Antarctic wildlife, history and geology will enlighten you about what we'll expect to see in the days ahead. Keep a sharp eye out as we cross the Antarctic Convergence, where ocean dynamics create a unique zone of marine life and activity. In the early evening of the fourth day, weather and sea conditions permitting, we plan to have our first landing in the South Shetland Islands.
Days 5-8
The Antarctic Continent & South Shetlands
In the region of the South Shetland Islands and Antarctic Peninsula we get a great variety of opportunities to actively explore the unique wildlife and breathtaking scenery. With nearly 200 recognized sites here we use all our experience to offer you the best places and ways to explore the enchanting world of the Sixth Continent. A flexible planning is a key to successful expedition.
Our Captain and Expedition Leader will do their best to show you all the faces of Antarctica. We hope to tick off 5 penguin /6 seal / several whale species in Antarctic check-list. While cruising along narrow Antarctic waterways we admire huge icebergs of different shapes, sizes and colours. We visit scientific stations representing several different countries and learn about Antarctic scientific researches straight from the source. Of course setting foot on the actual Antarctic Continent is also on agenda.
Days 9-10
Scotia Sea
More informative presentations are in store today, as we head northeast toward South Georgia.
Days 11-15
South Georgia
For many, South Georgia is a not-to-be-missed destination within the Antarctic region. These sub-Antarctic islands are mountain peaks emerging from the Scotia Arc, an underwater mountain chain that extends from the Andes to the White Continent. Shaped like a long and narrow whalebone, the islands are home to:
Four seal species – southern elephant seal, Antarctic fur seal, Weddell seal, and leopard seal.
Several whale species – southern right whales, humpbacks, fin whales, sperm whales, killer whales orcas, and southern bottlenose whales.
Antarctic seabirds, about 46% of the world's breeding population of grey headed albatrosses; northern giant petrels, white chinned petrels and Antarctic prions. Most of the world's population of the South Georgia blue eyed shags live there, some 7,500 pairs.
Penguins – around half the world's population of macaroni penguins, along with 100,000 pairs of Gentoo penguins and about 6,000 breeding pairs of Chinstrap penguins.
The most attractive residents of the South Georgia are King penguins with their orange-yellow crowns. The total number of King penguins is around 400,000 breeding pairs.
We spend three days among the alpine landscapes and penguins colonies. We will also visit to the historic settlement of Grytviken. With its whaling-era remnants and Earnest Shackleton's gravesite, the one-time whaling town is one of the highlights of South Georgia.
Days 16-17
At Sea
From South Georgia we head west toward the Falkland Islands. Presentations and workshops by our expert staff, as well as our range of onboard recreation facilities, ensure that these days at sea are not idly spent.
Days 18-19
The Falkland Islands
The Falkland Islands offer an unforgettable vista of moors and rugged coastlines carved by the South Atlantic, where the wildlife and plant life form a link between Patagonia and Antarctica. On the beaches, elephant seals are a spectacular sight when battling among themselves to establish territories or just simply relaxing. Sea lions and fur seals are also common sights. As many as a million penguins nest in the Falklands every summer, representing five of the world's seventeen species – King, Gentoo, Rockhopper, Magellanic and Macaroni. What's more, for the Gentoo, the Falklands are home to the largest population on Earth. Look for black-browed albatrosses nesting on grassy hillsides overlooking the sea.
The capital of the Falklands Port Stanley is the southernmost British outpost in the world. With many reminders of its British heritage such as red phone booths and English pubs, the town boasts other unusual sights like a whalebone arch and shipwrecks along the coast.
Days 20-22
Southern Ocean
Reality begins to set in during this final sea passage separating the magic world we've just explored from the rest of the world we'll soon be rejoining. Refresh your memories through a photo exchange with newfound friends, and bid farewell to seabirds and whales that you can identify more easily now.
Day 23
Disembarkation in Buenos Aires – Argentina
Morning disembarkation in Buenos Aires. Right after the disembarkation we provide group transfer to the airport or the city centre.
ADVENTURE OPTIONS
AU$1210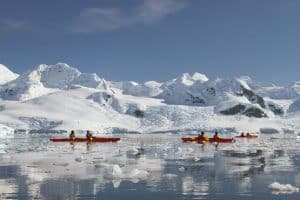 The islands and fjords of the High Arctic closely guard some of the world's most unique and magical sea kayaking opportunities. Experience calving glaciers in Svalbard, cathedral-like icebergs in Greenland, or labyrinthine expanses of sea ice in the Arctic Ocean, all from our sturdy and
stealthy sea kayaks. Join us for an unscripted kayaking adventure as we explore rugged coastlines and remote waters that very few people have ever paddled.
Sea Kayak Club is typically offered on voyages that include High Arctic destinations such as Greenland, Svalbard (Spitsbergen), Franz Josef Land, or a combination of these thrilling places.
PHOTOGRAPHY is a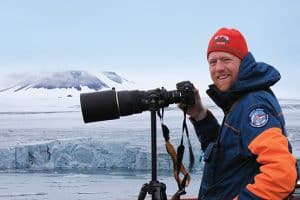 The Polar Regions are perhaps the most photogenic on earth, with countless beautiful scenes presenting themselves every day. Endless expanses of ice, beaches crowded with seals or penguins, sunsets over unbroken horizons, starlit skies, and even the majestic northern lights – they
all present fantastic photographic opportunities – and in order to make sure that you come home with some spectacular images we offer you the chance to learn and practice your photography alongside an experienced professional.
Our expert Photographer will be on hand to answer your questions and give advice, both in the form of on-board lectures and workshops on shore. Explore the key elements of photography in a fun and relaxed setting, with plenty of opportunities for questions and feedback. Learn how to see light in a new way and experiment with the techniques of composition and framing.
M/V Sea Spirit
Like some of the birds we see in the Arctic and Antarctica, our M/V Sea Spirit is migratory and follows the sun, northbound in the summer and southbound in the winter, always ready for spontaneous discoveries — a pod of whales, a family of polar bears or a glaciated mountain vista. She is highly maneuverable and capable of navigating the narrow fjords of East Greenland and entering the small bays of Spitsbergen.
Onboard, we create a friendly and welcoming atmosphere for all our guests. They are united by one goal — to have a memorable wilderness experience and to become real polar adventurers. We believe that first-hand travel to such places makes one an ambassador for conservation, and helps strengthen our resolve to protect these natural environments for future generations.
| | |
| --- | --- |
| Length | 90.6 m (297 ft.) |
| Beam | 15.3 m (50 ft.) |
| Speed | 15 Knots |
| Passengers | 114 |
| Crew | 72 |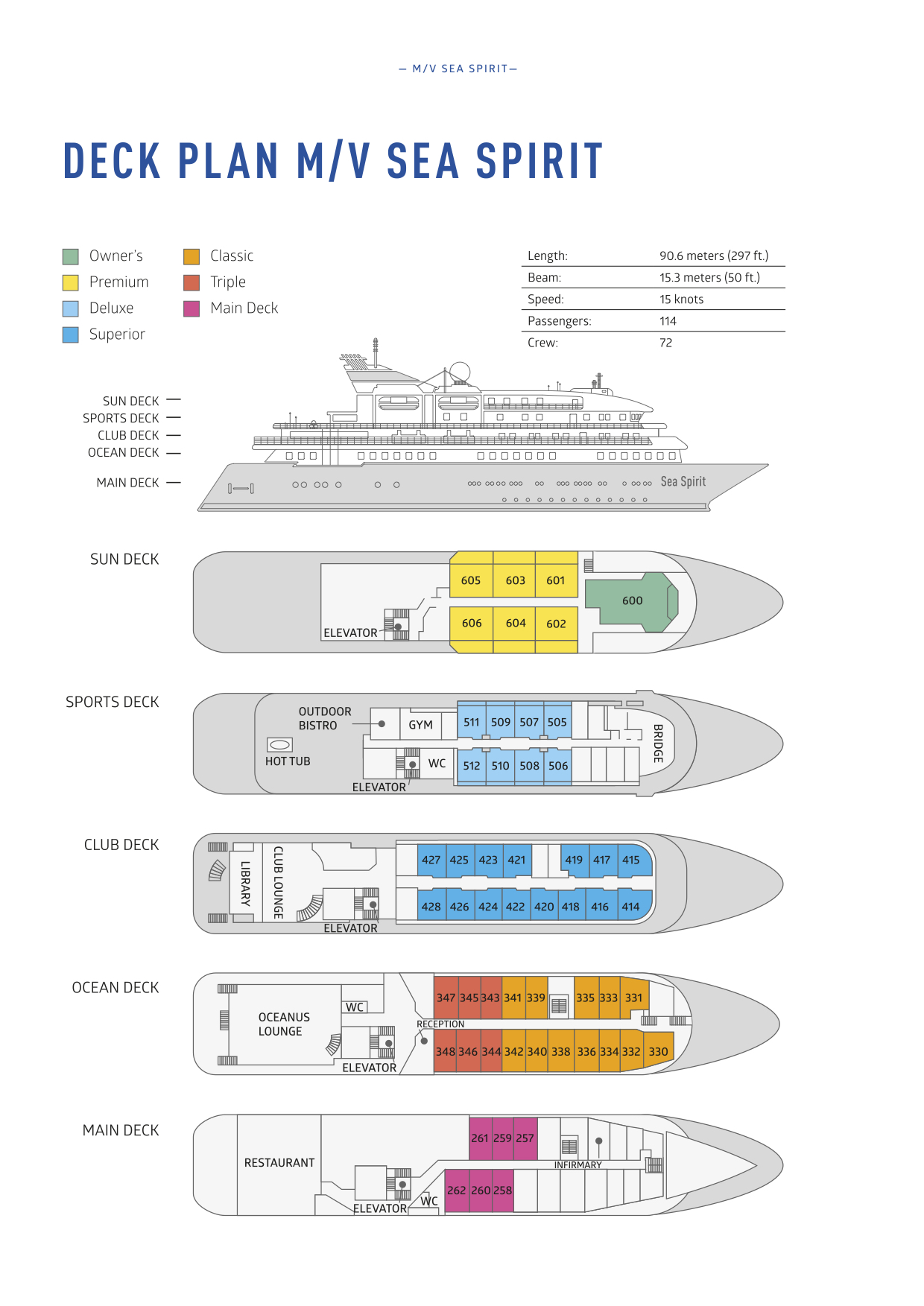 Cabins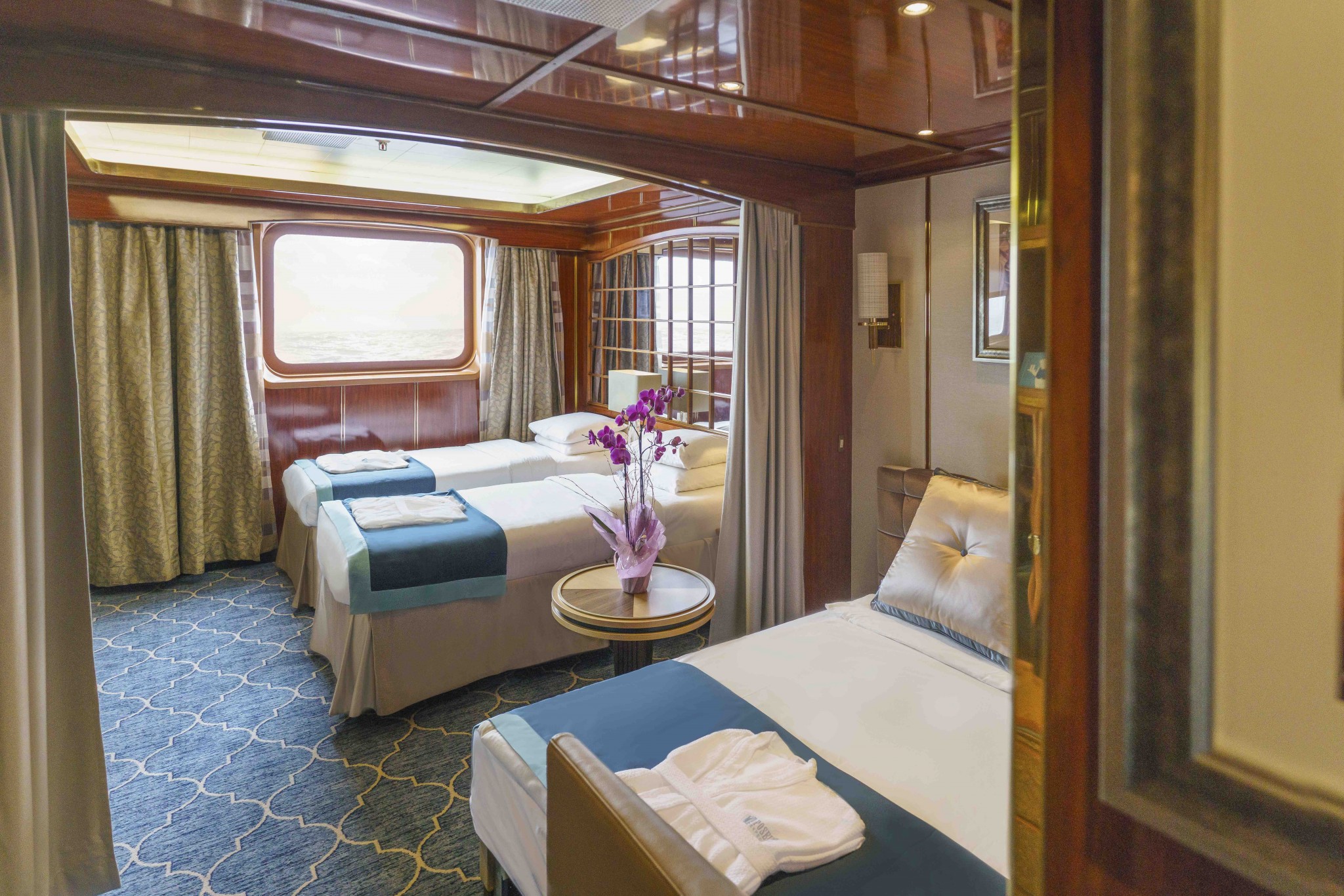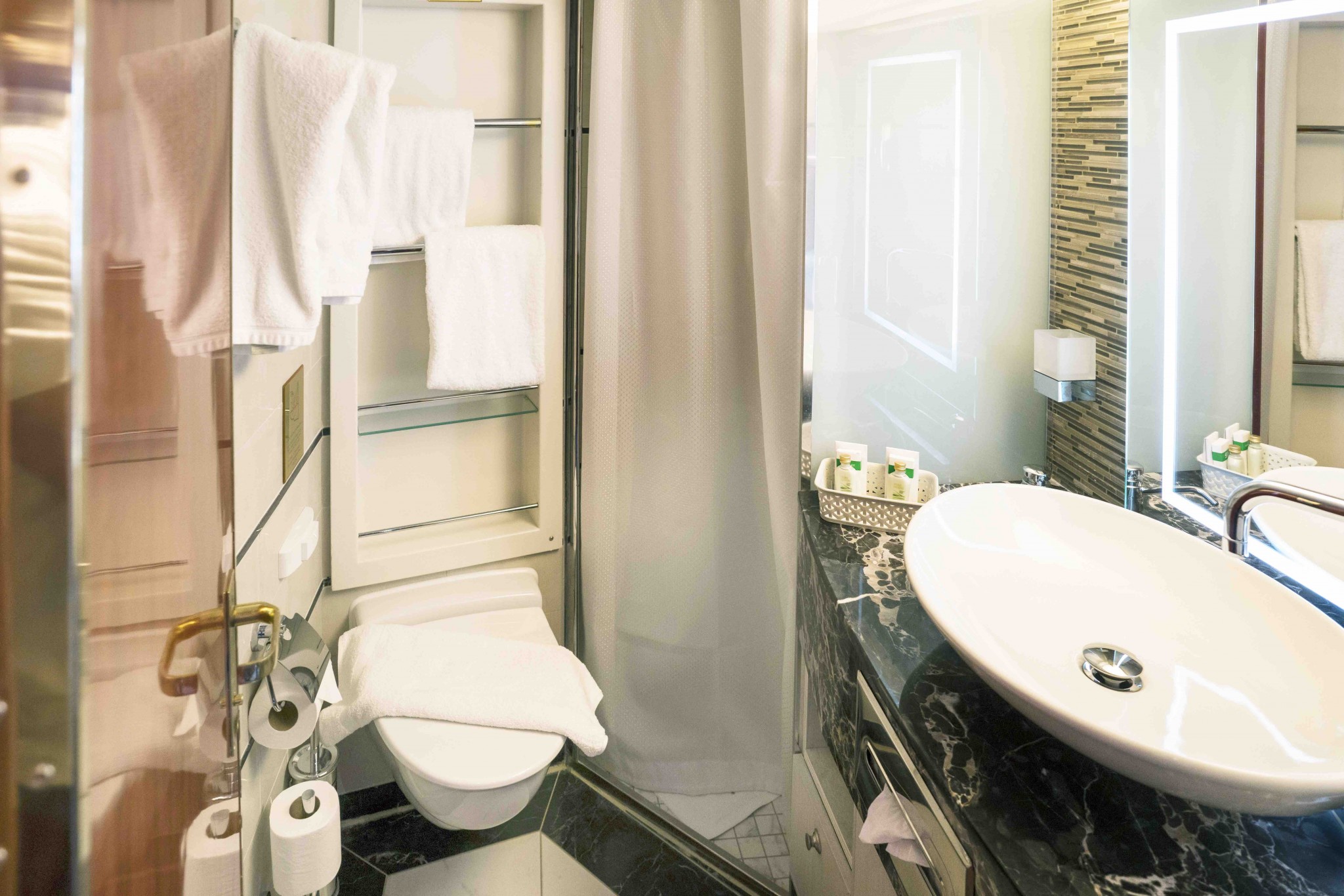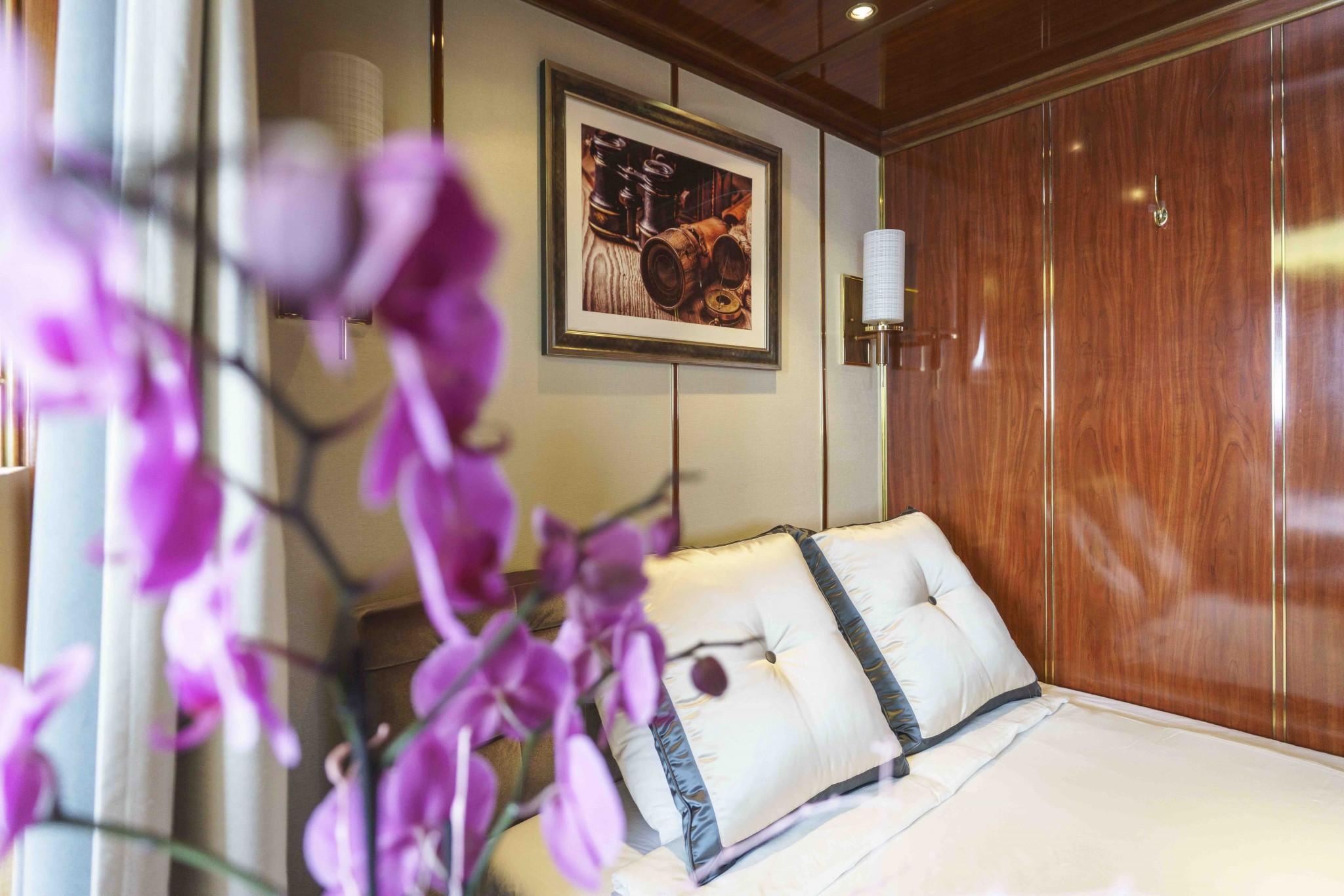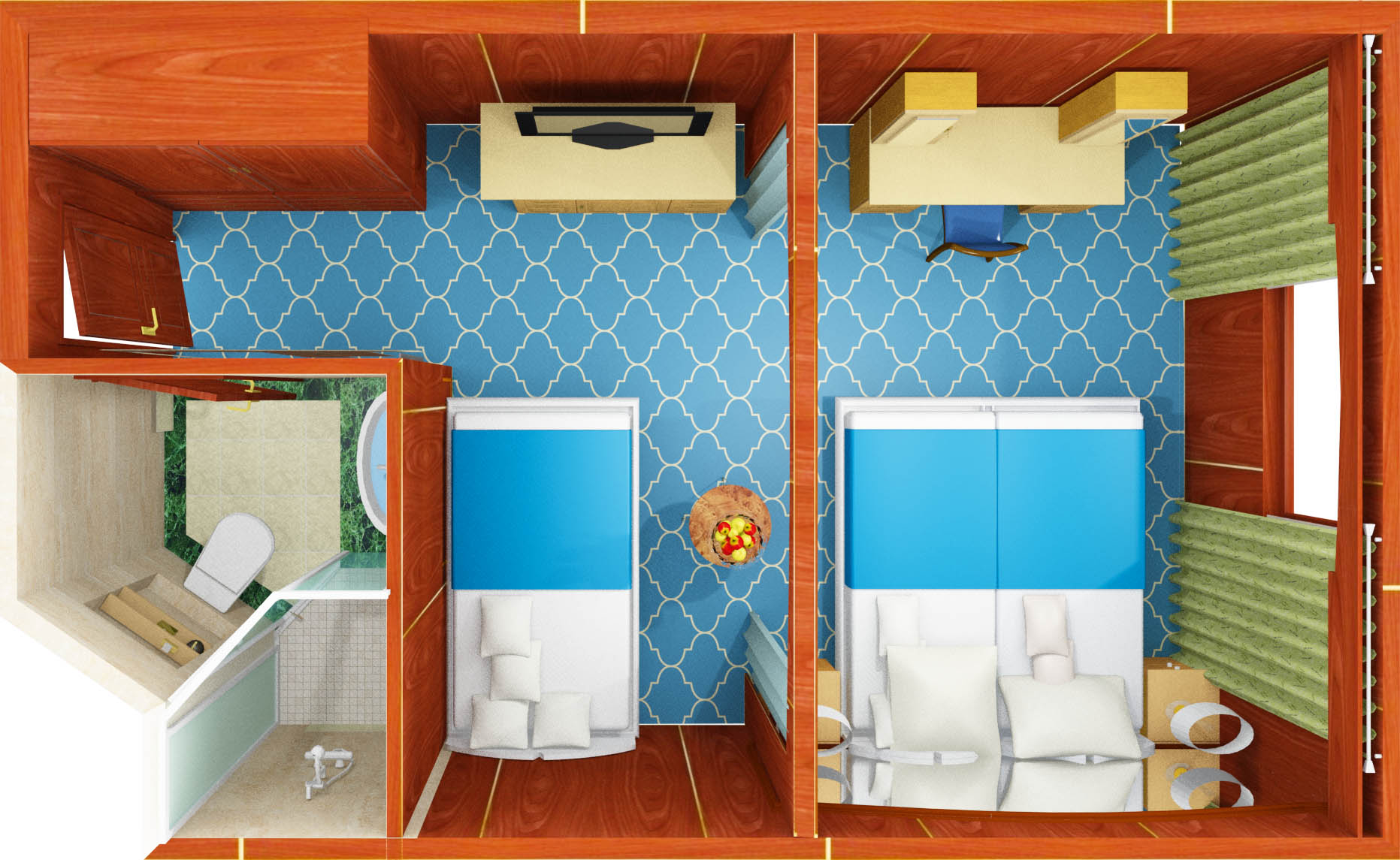 Triple Suite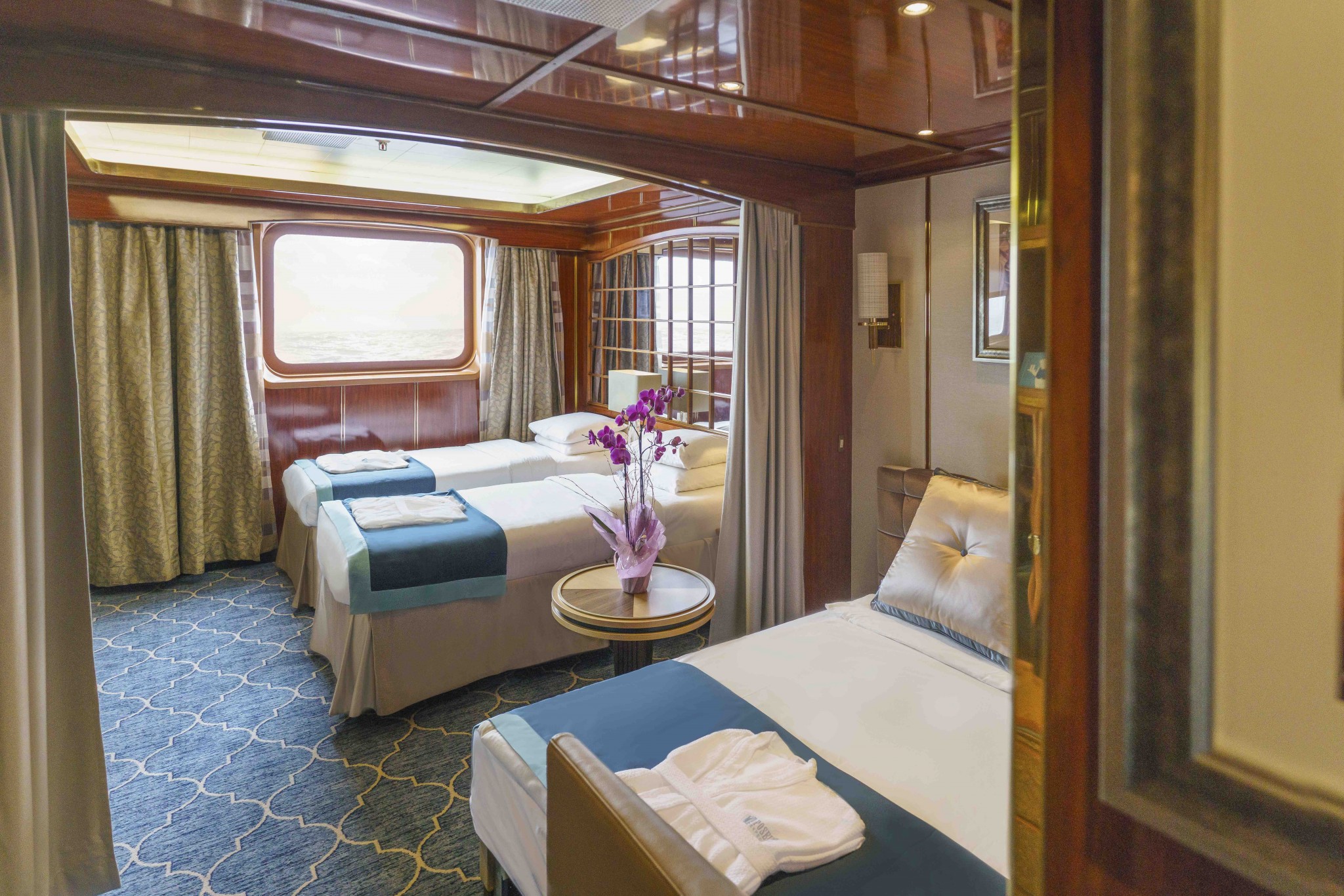 triple3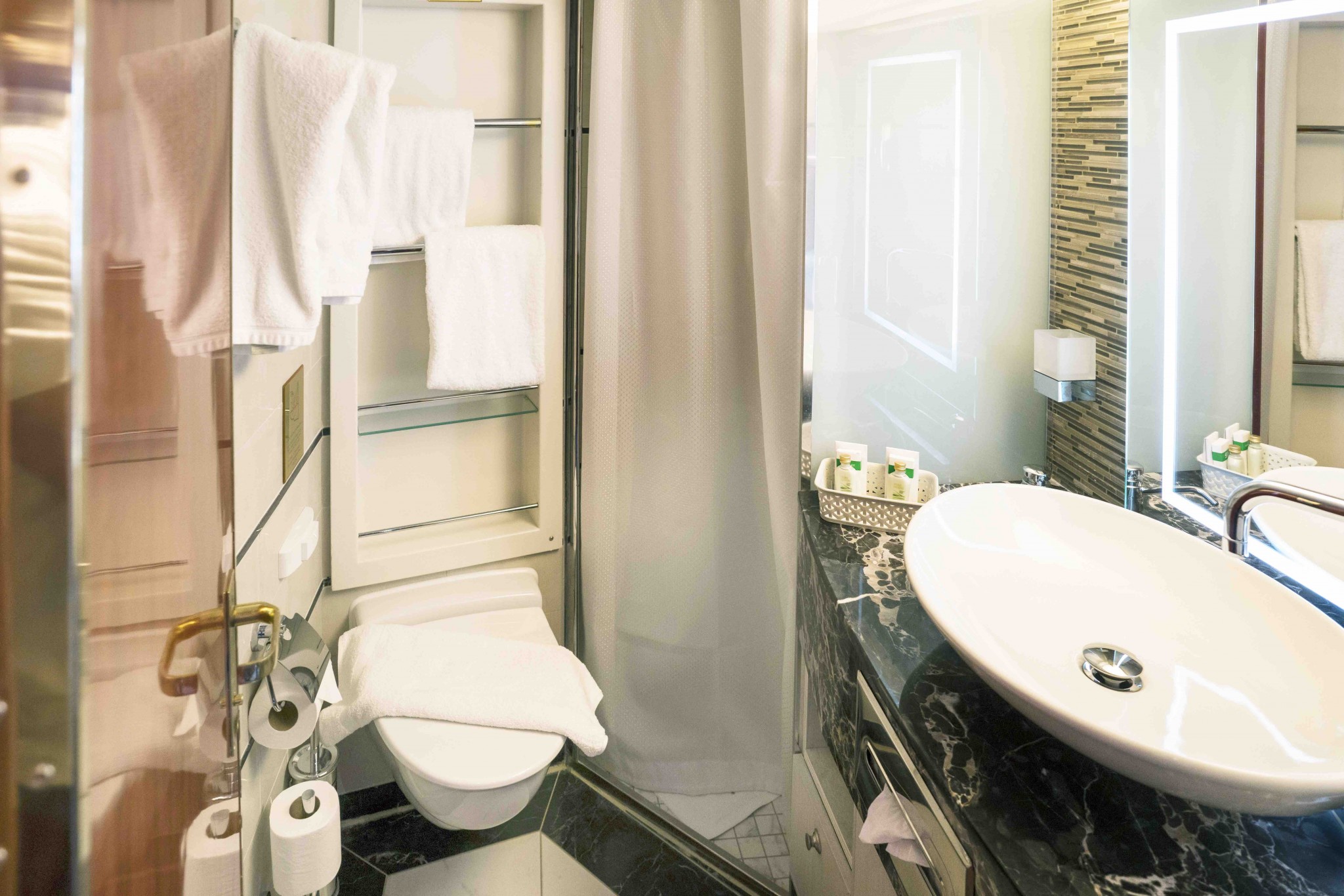 triple2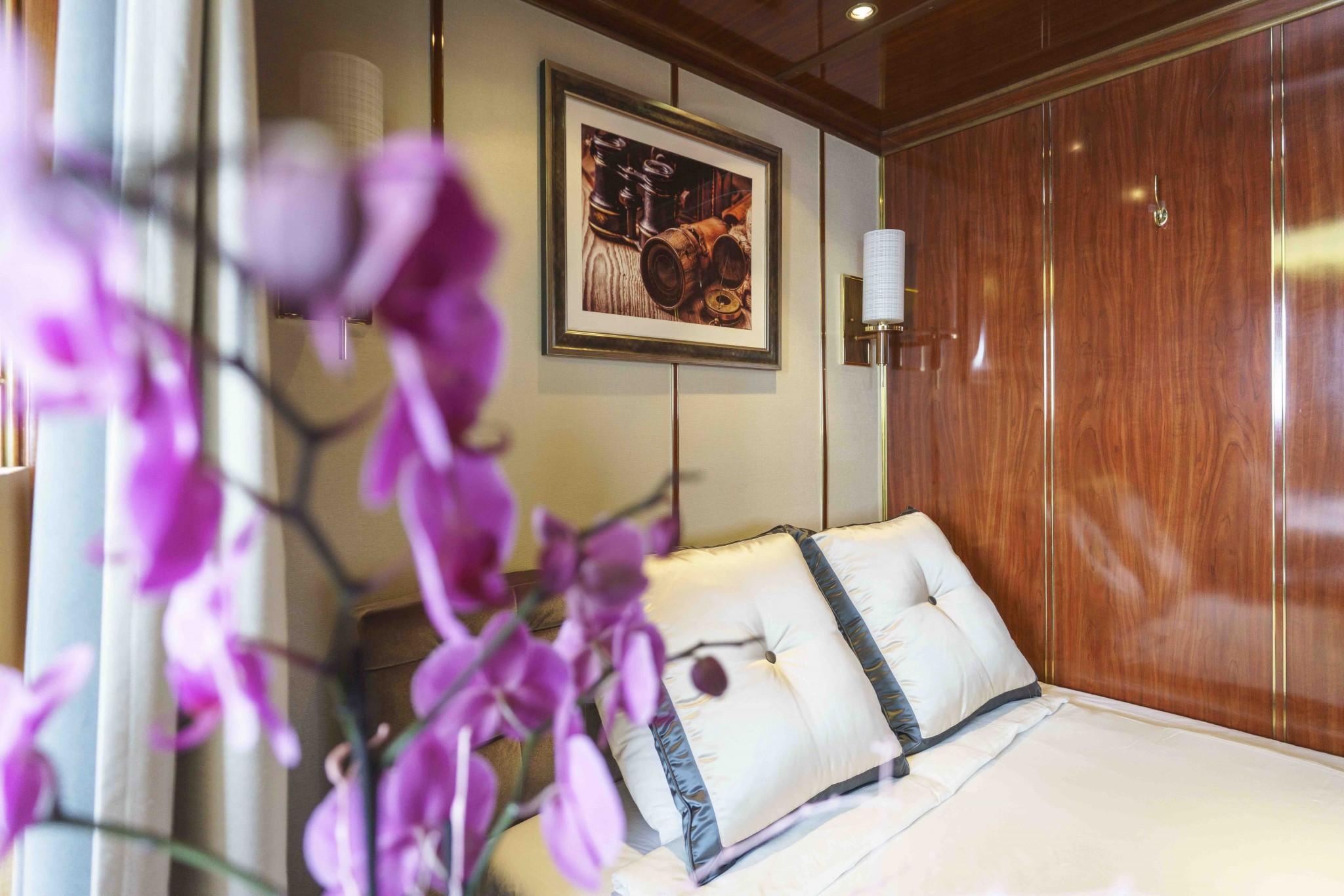 Triple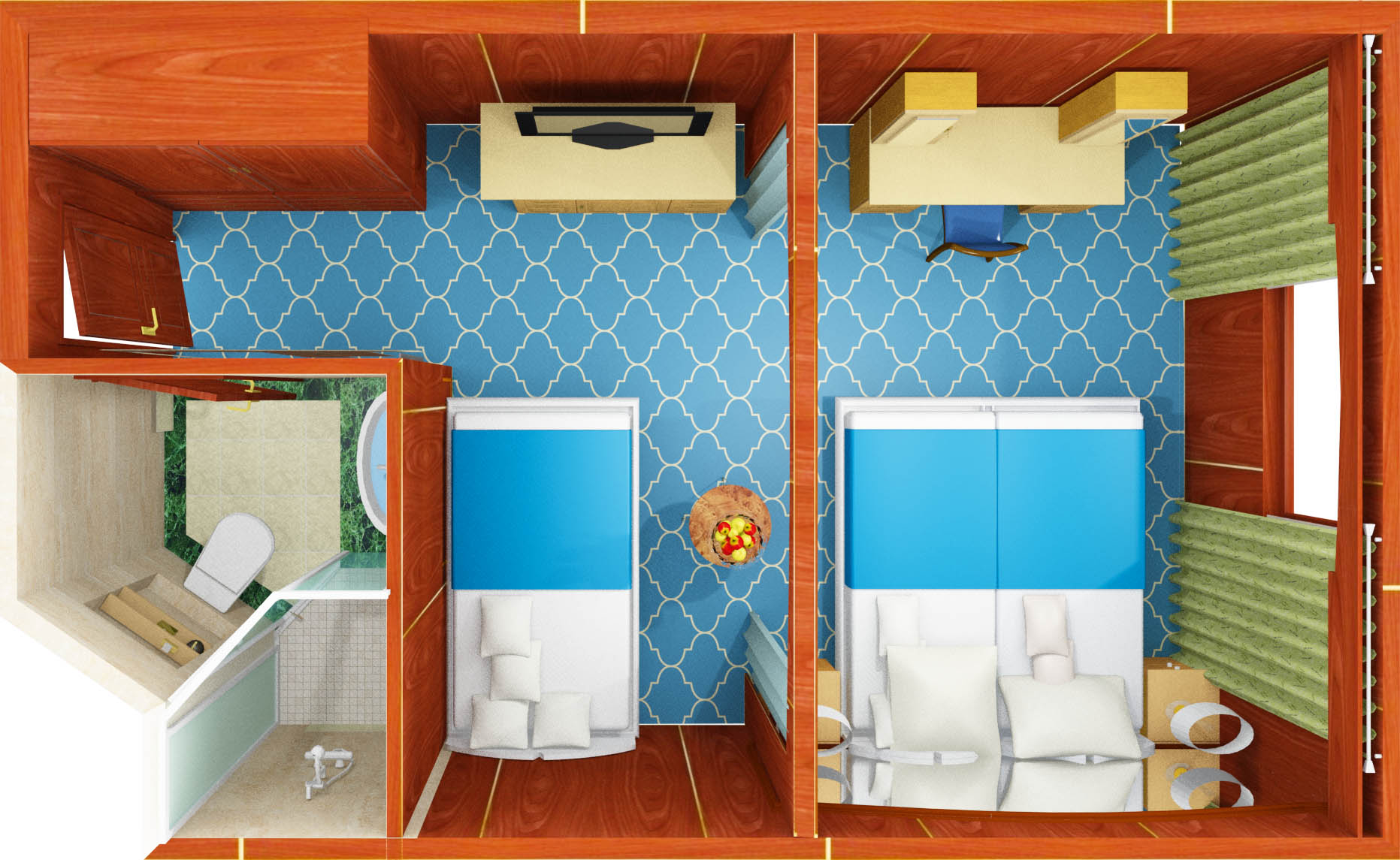 PASSENGERS
SIZE
VIEW
3
21 M² (226 FT²)
PICTURE WINDOW
Averaging 21 square metres/226 square feet, these staterooms have two twins and a comfortable sofa bed. The twins also convert to a King, if desired. Located on Oceanus Deck, these suites have a picture window, two wardrobes and en suite facilities. Amenities include: in-room safe, refrigerator, satellite telephone access, TV/DVD, individual temperature control, and hair dryer.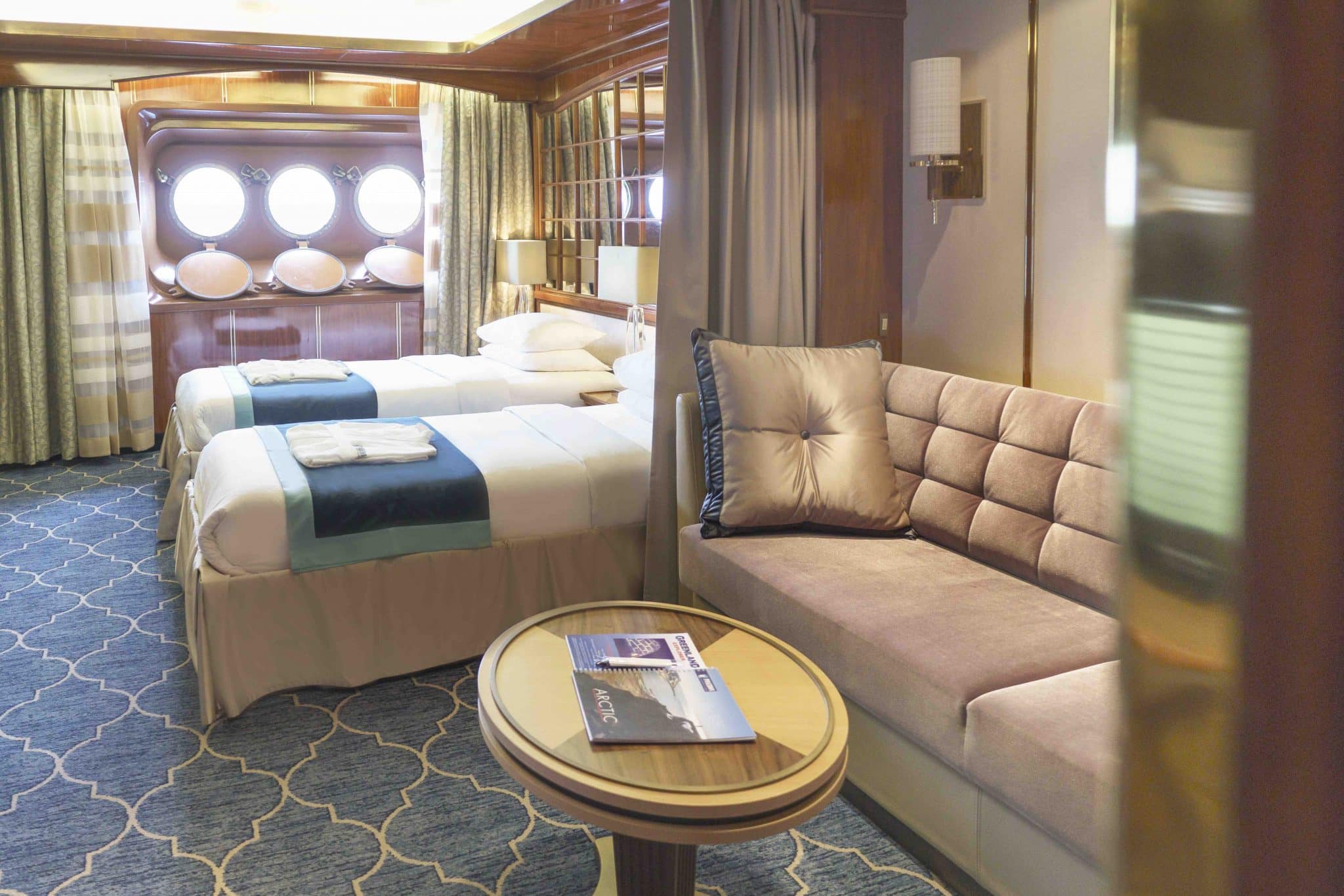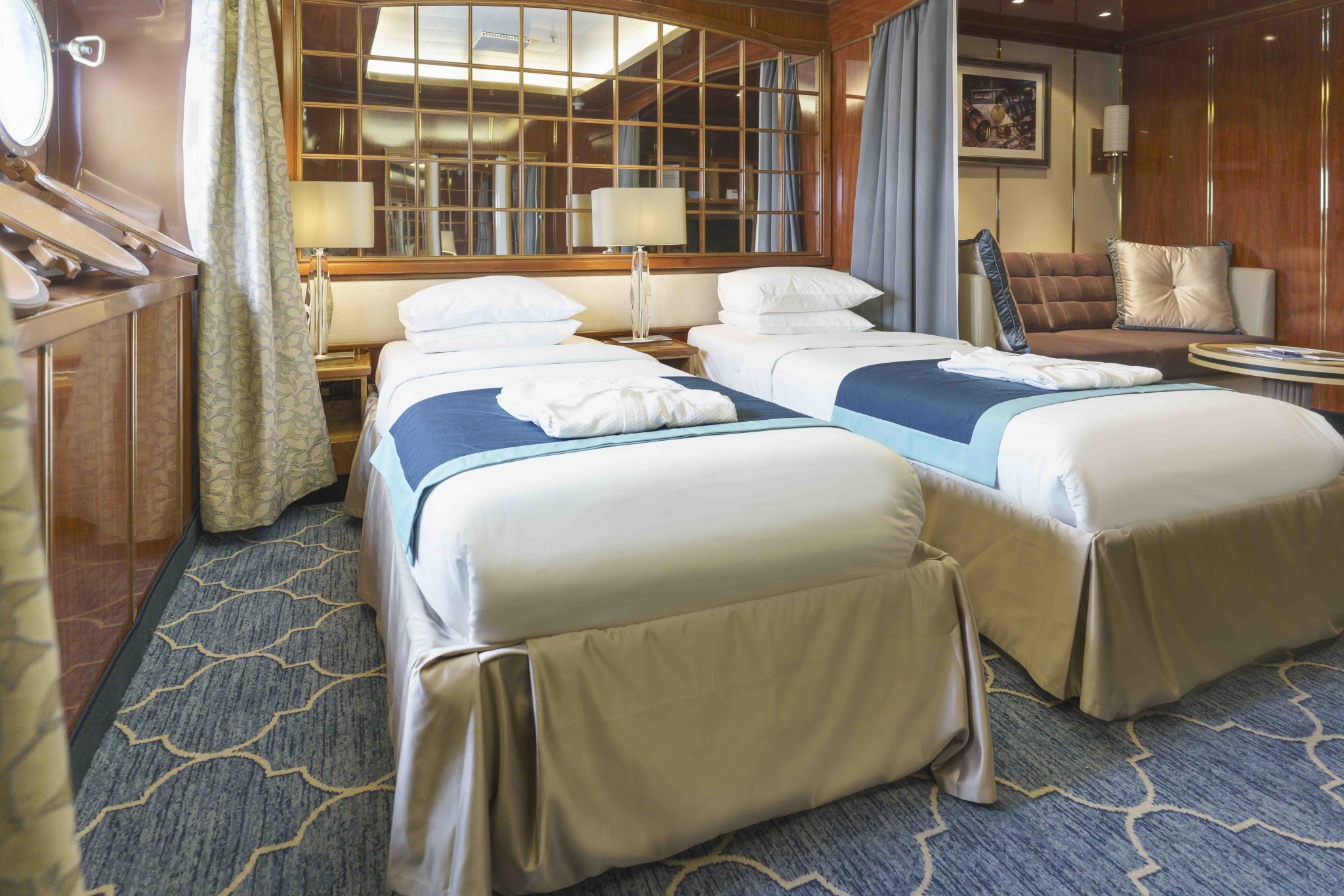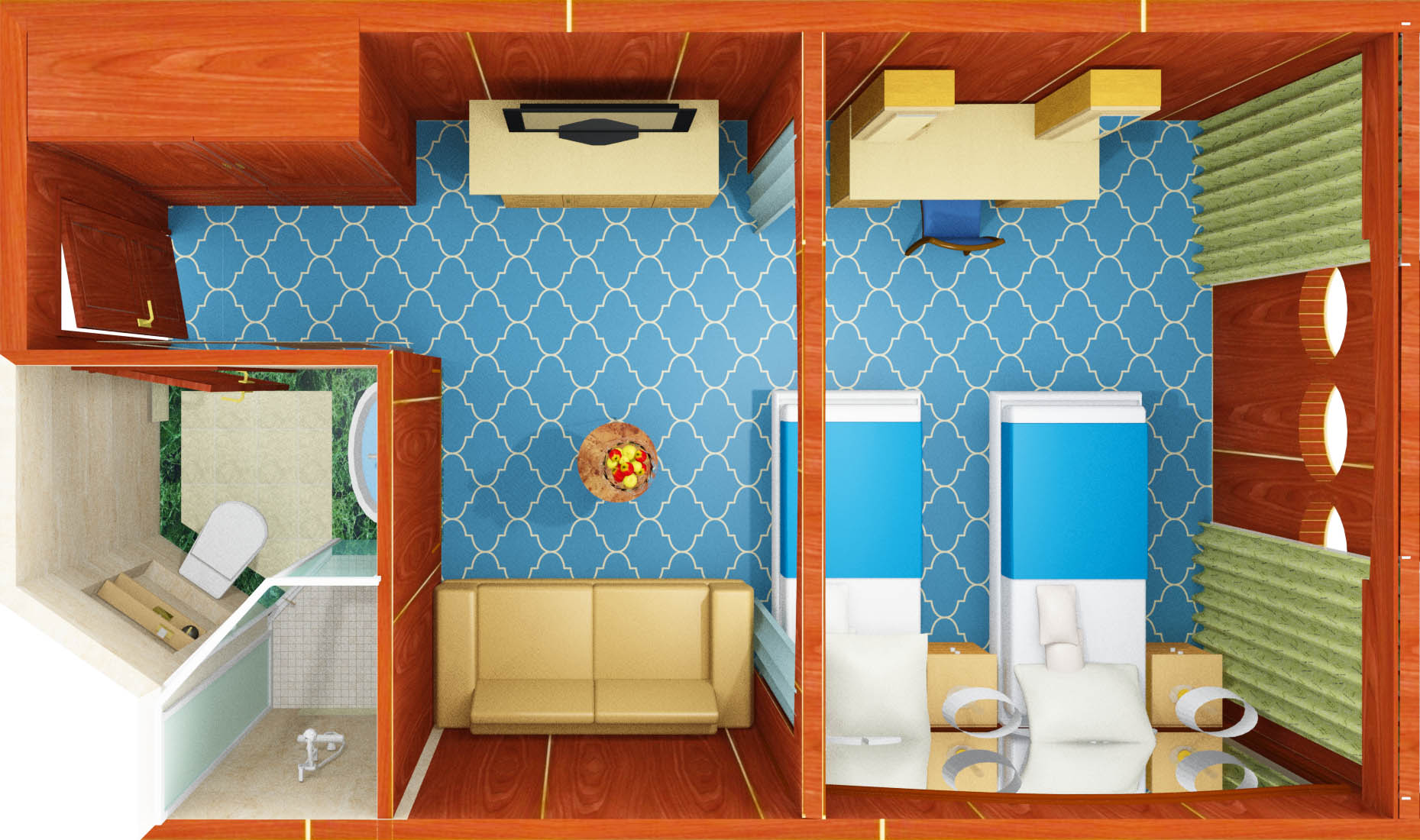 Main Deck Suite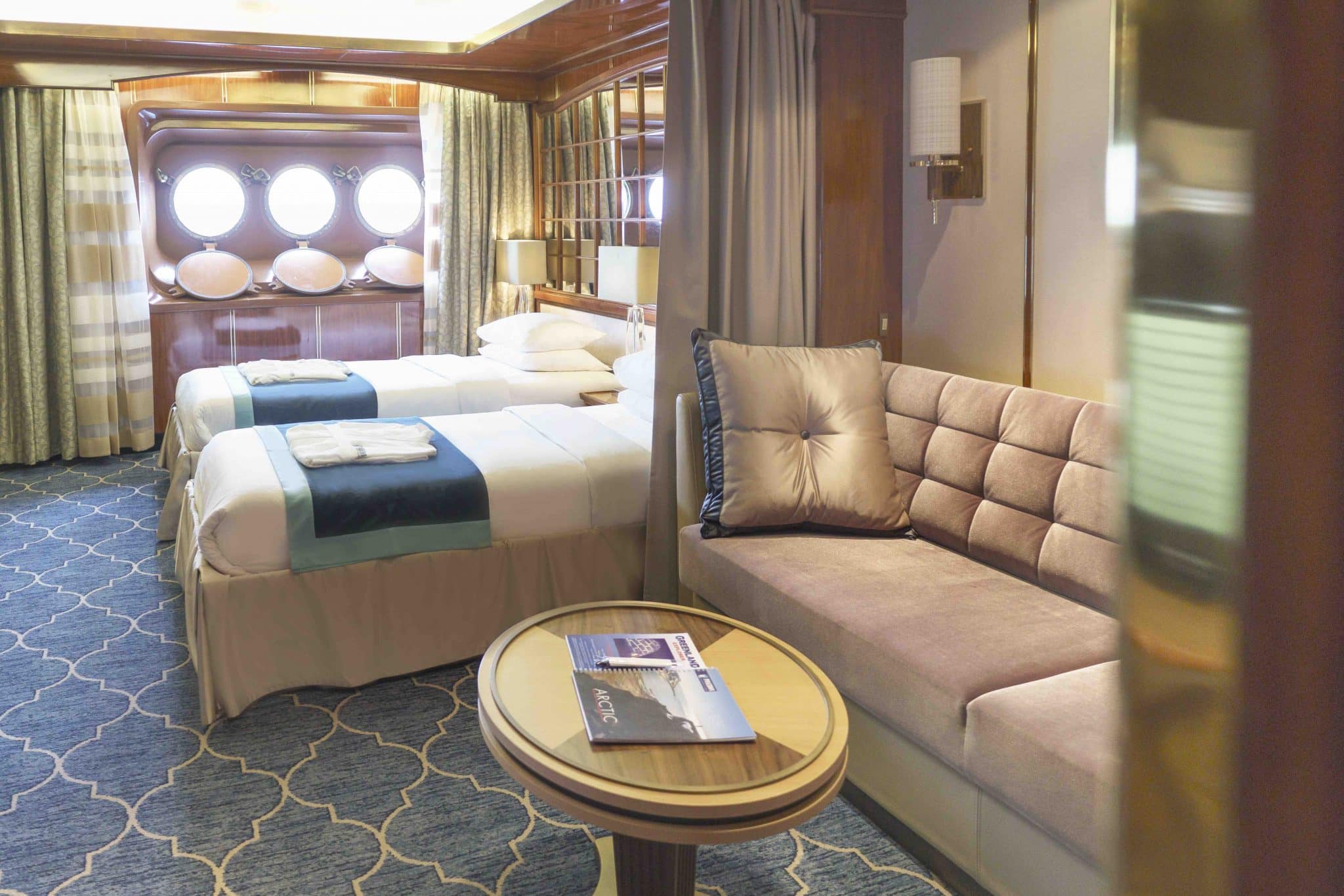 Main_deck2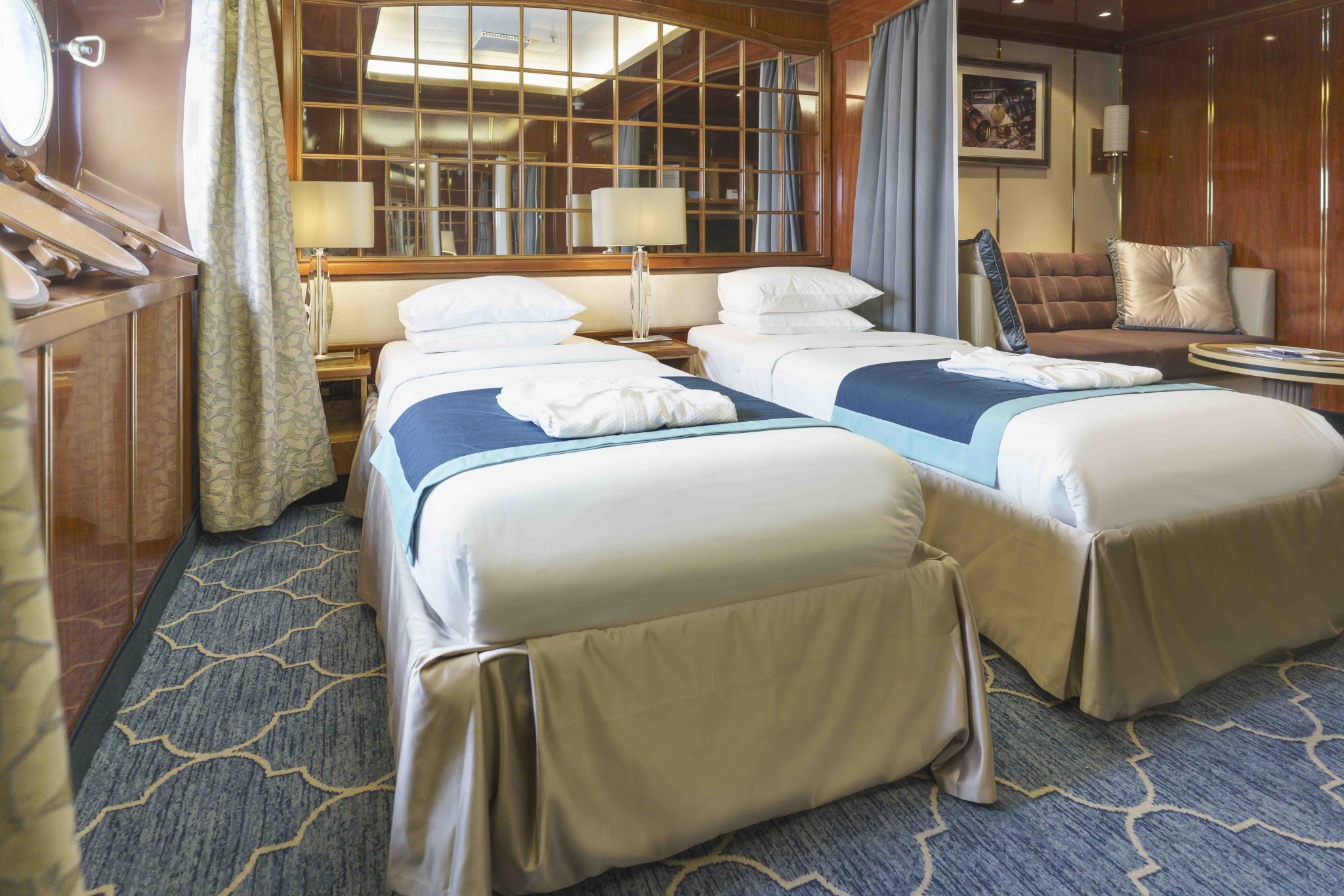 Main_deck3
Main deck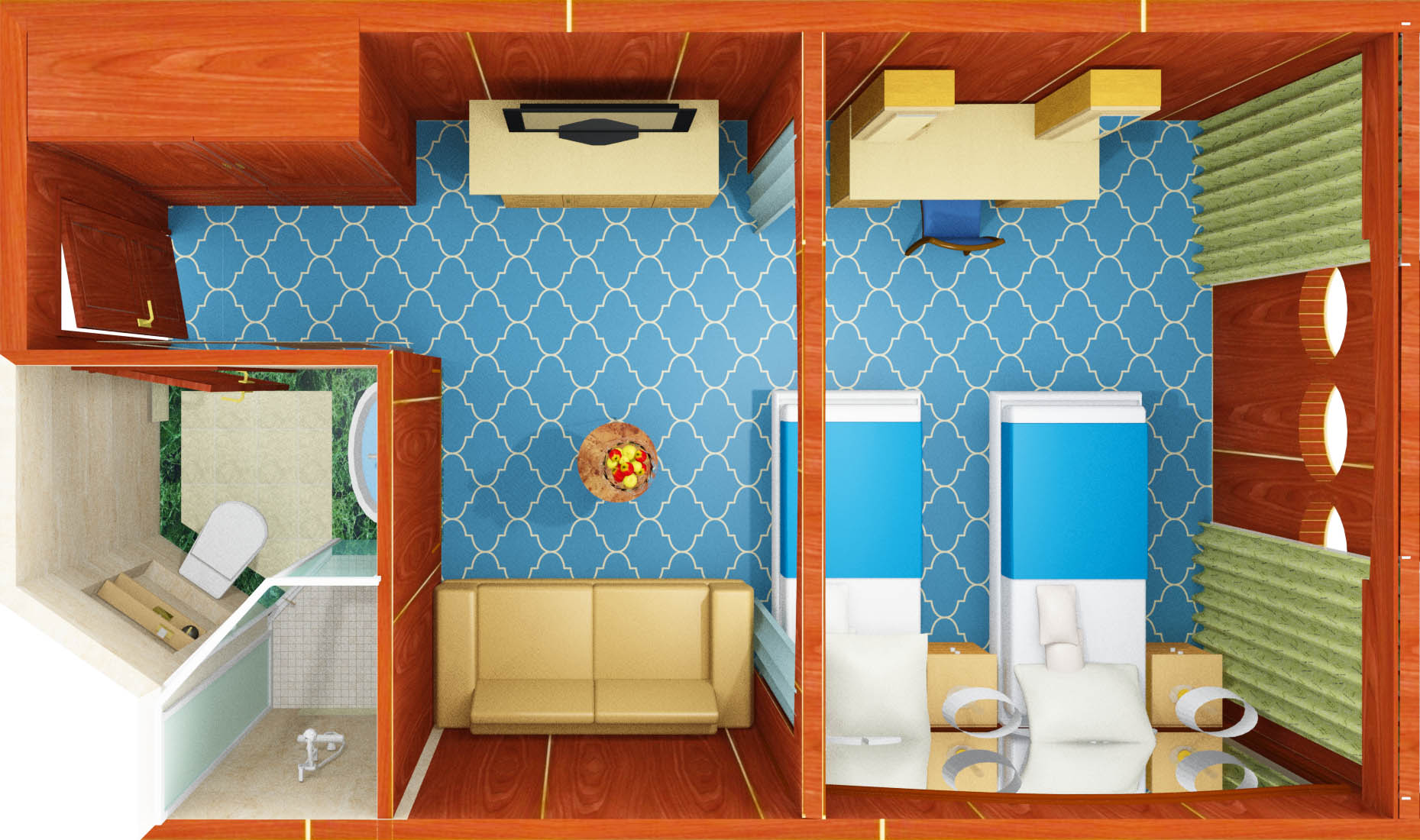 PASSENGERS
SIZE
VIEW
2
23 M² (248 FT²)
PORTHOLES
Averaging 23 square metres/248 square feet, Main Deck cabins are equipped with either two twins or a King Size bed. They are located on the Main Deck with a minimum of two portholes for exterior views. Amenities include: en suite facilities, in-room safe, refrigerator, satellite telephone access, TV/DVD individual temperature control and hair dryer.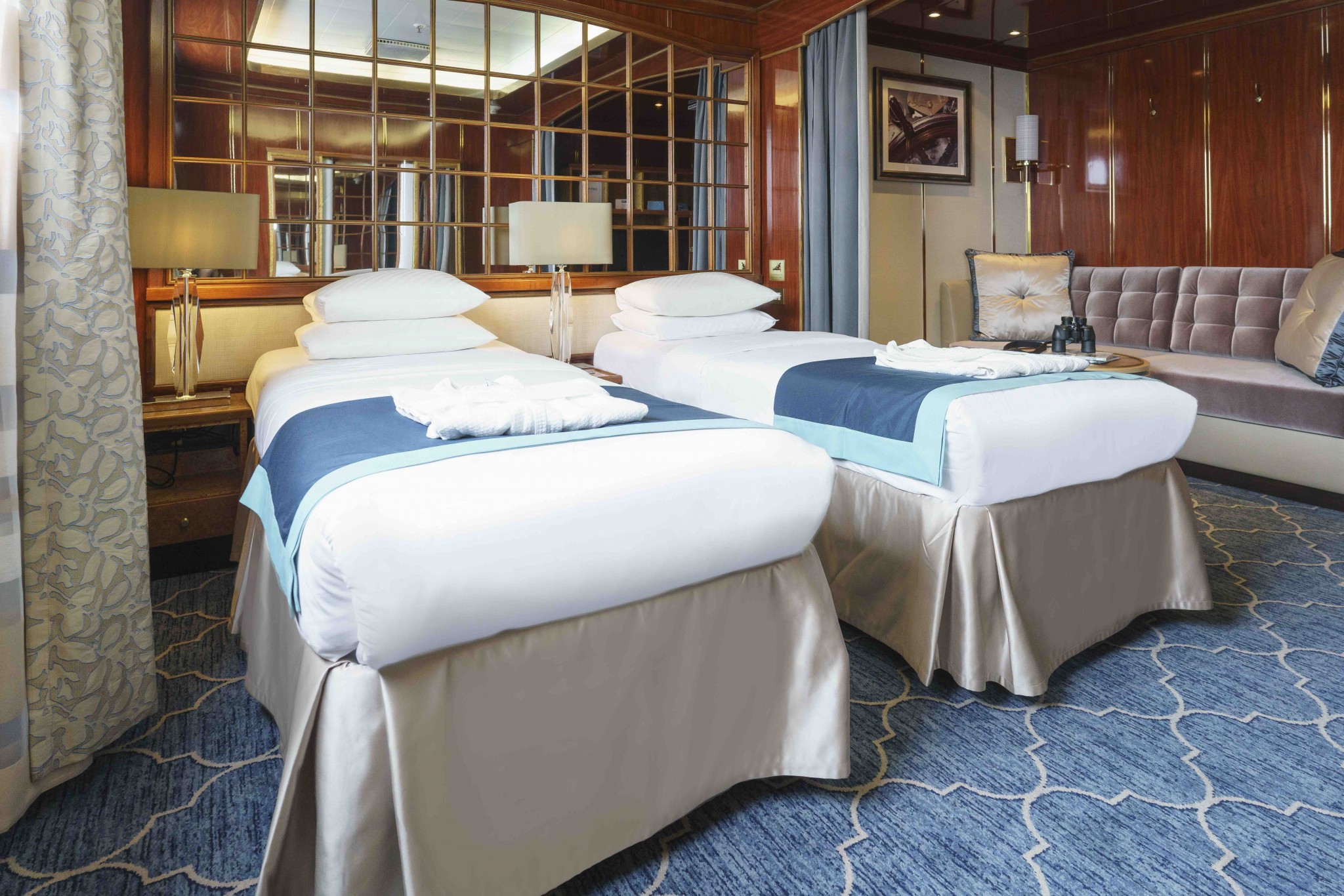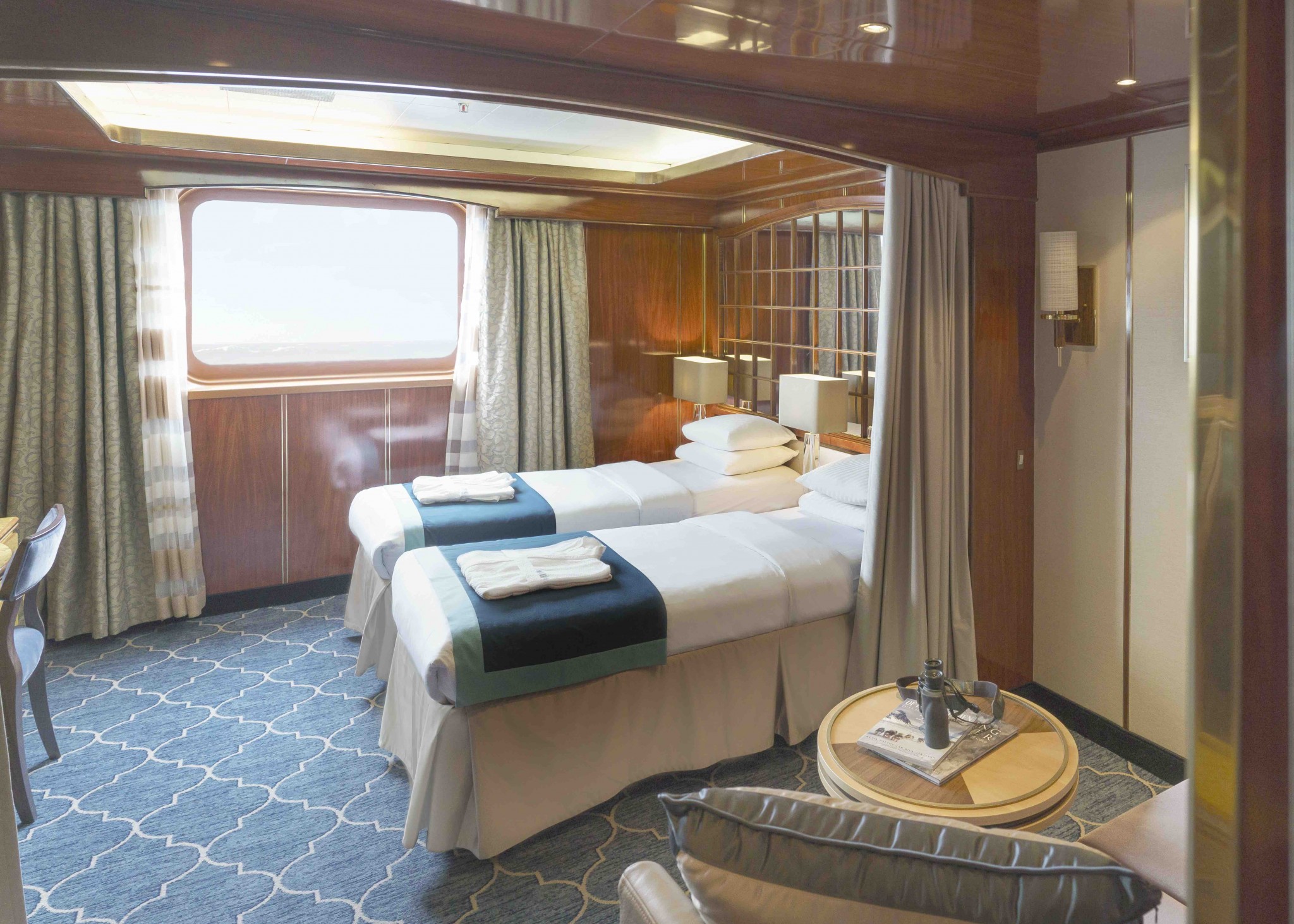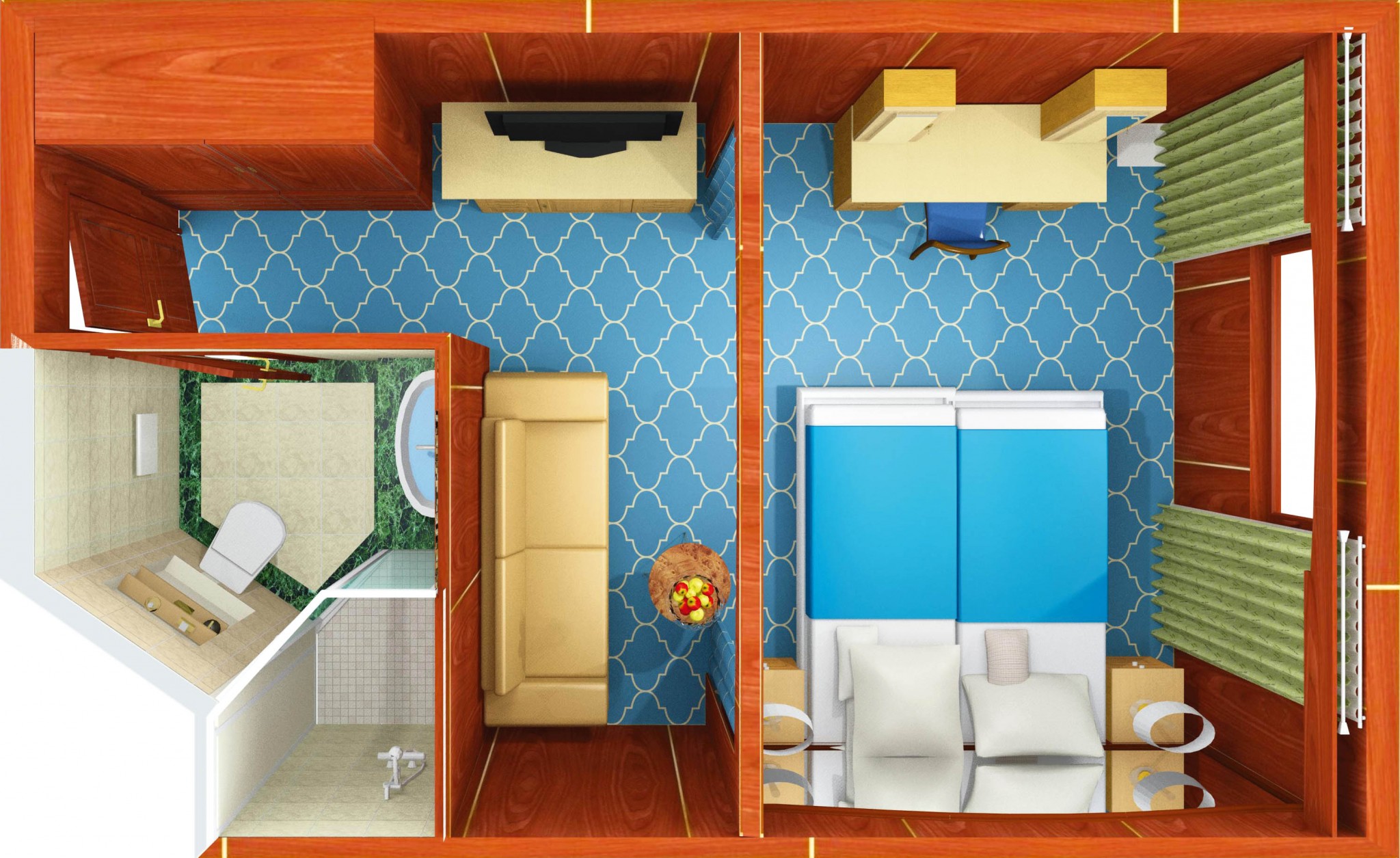 Classic Suite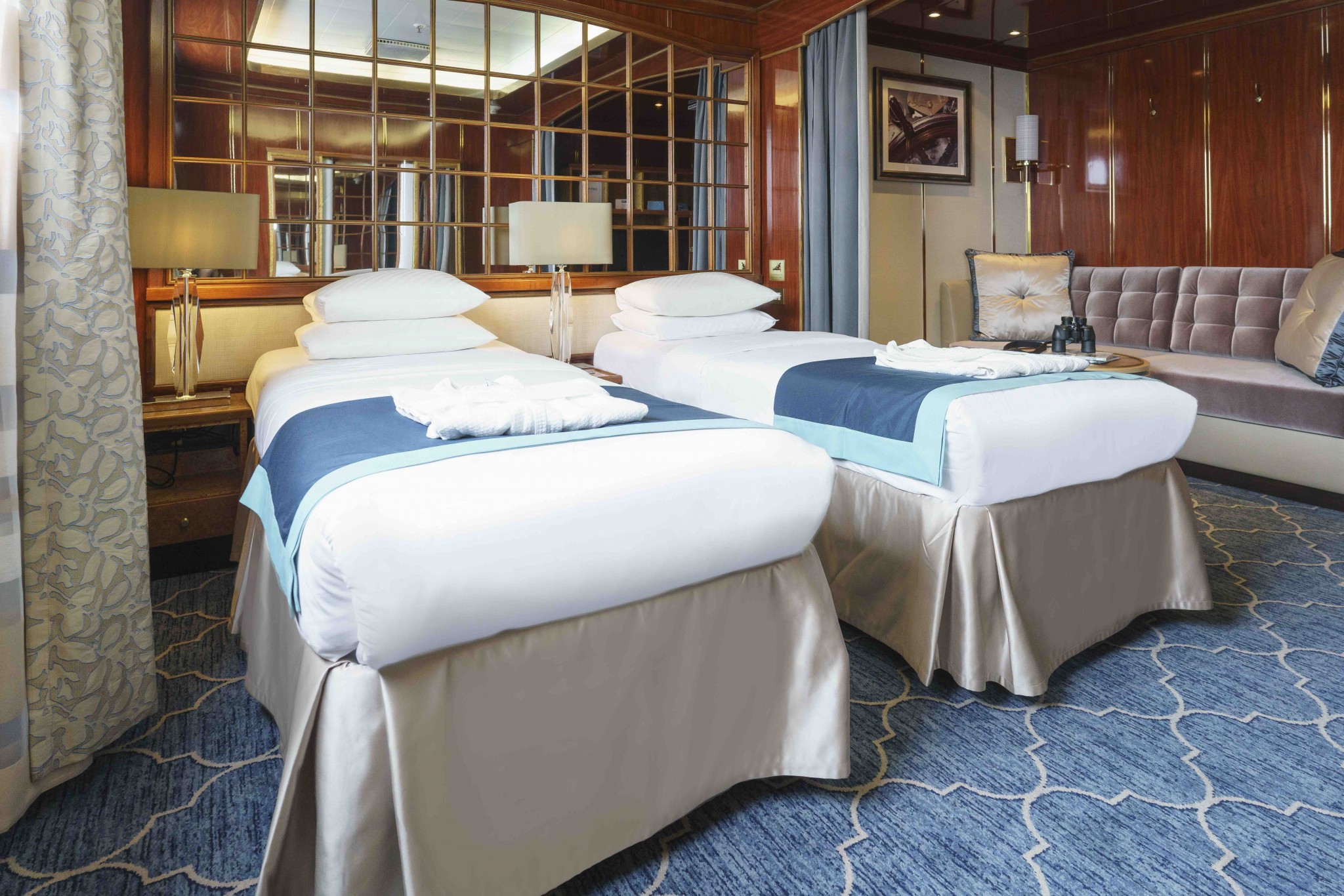 Classic2
Classic3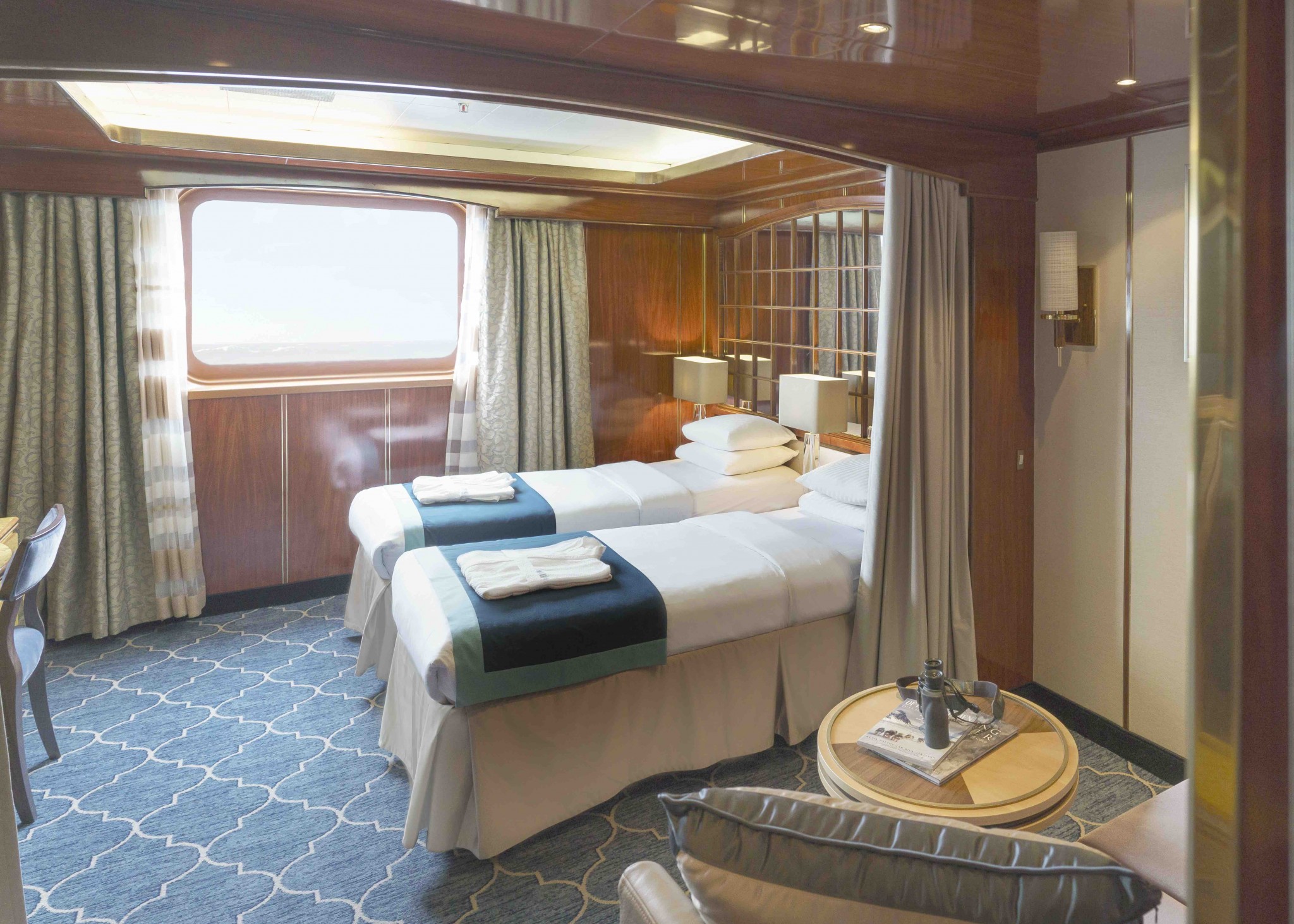 Classic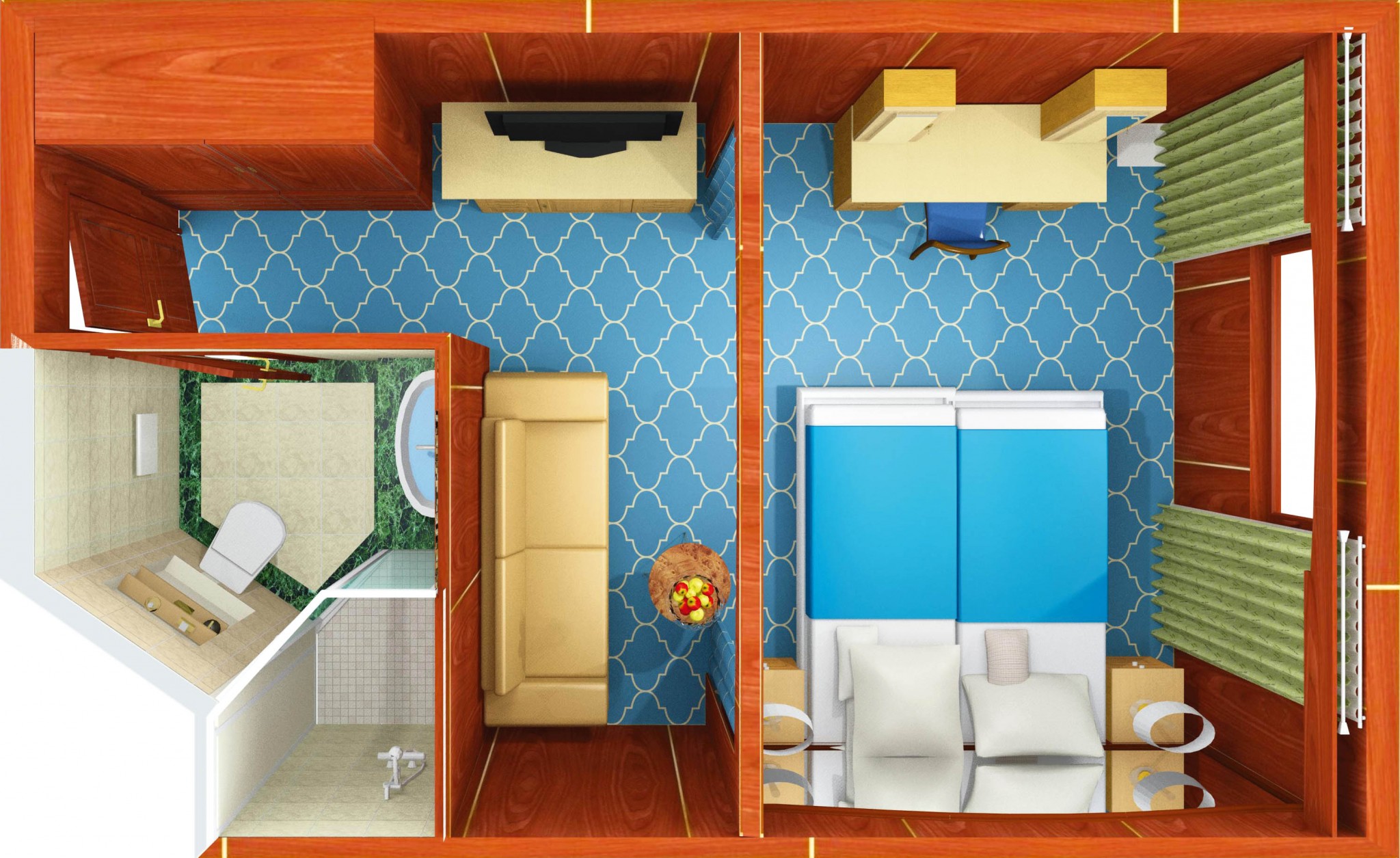 PASSENGERS
SIZE
VIEW
2
21 M² (226 FT²)
PICTURE WINDOW
Averaging 21 square metres/226 square feet, these cabins are located on the Oceanus Deck. They feature a picture window, two wardrobes and a choice of either two twin beds or a King Size bed. Amenities include: en suite facilities, in-room safe, refrigerator, satellite telephone access, TV/DVD, individual temperature control and hair dryer.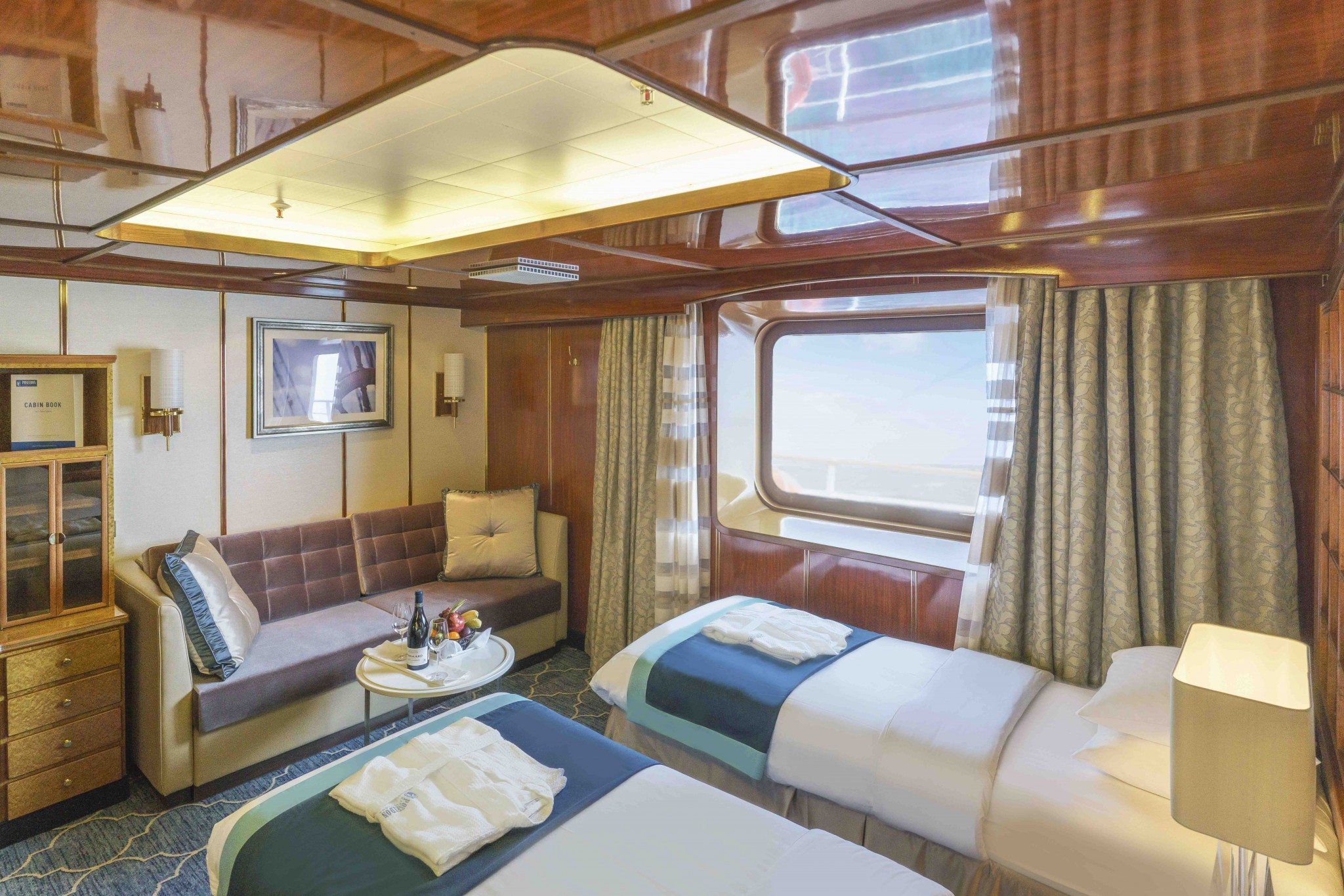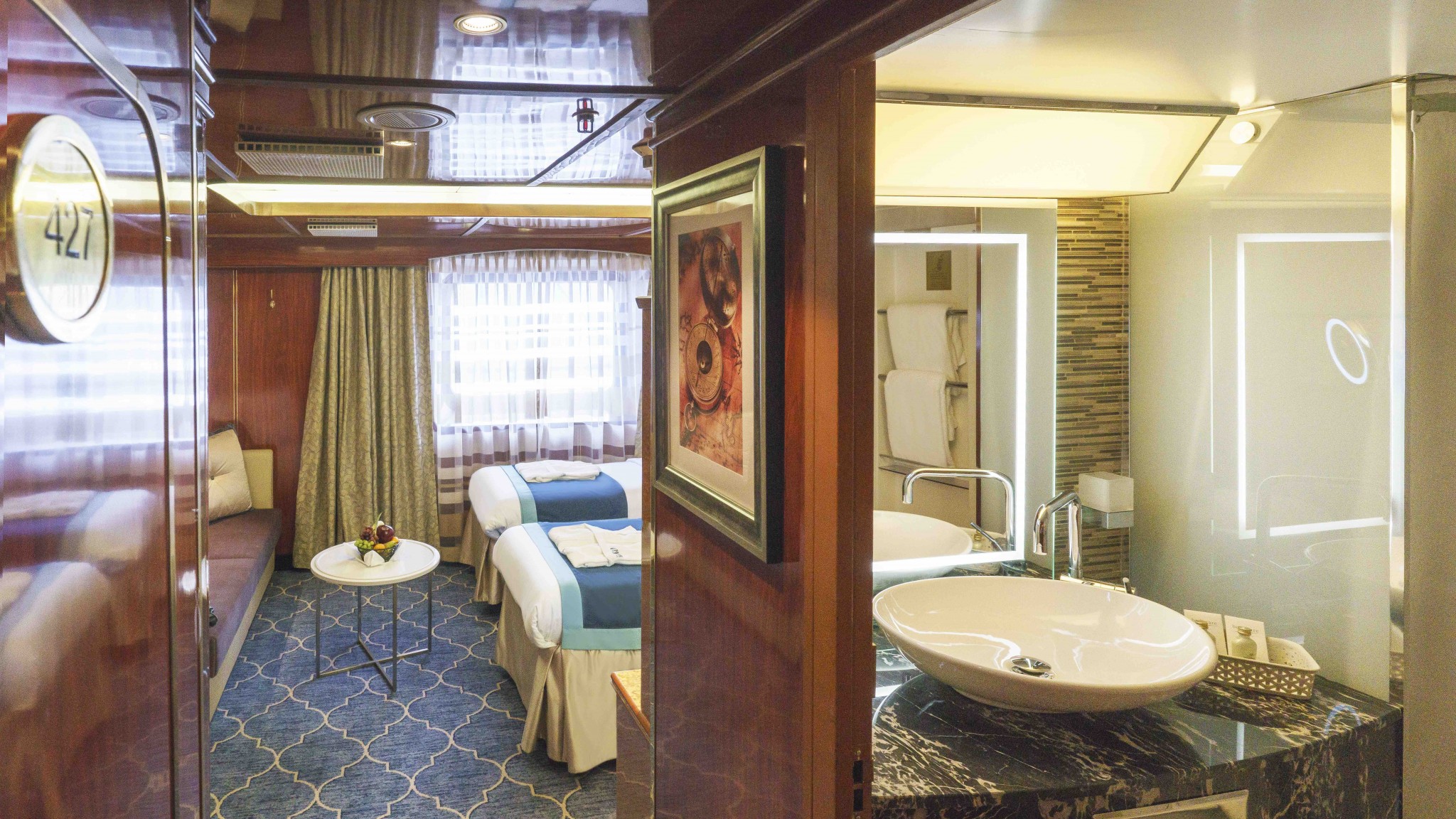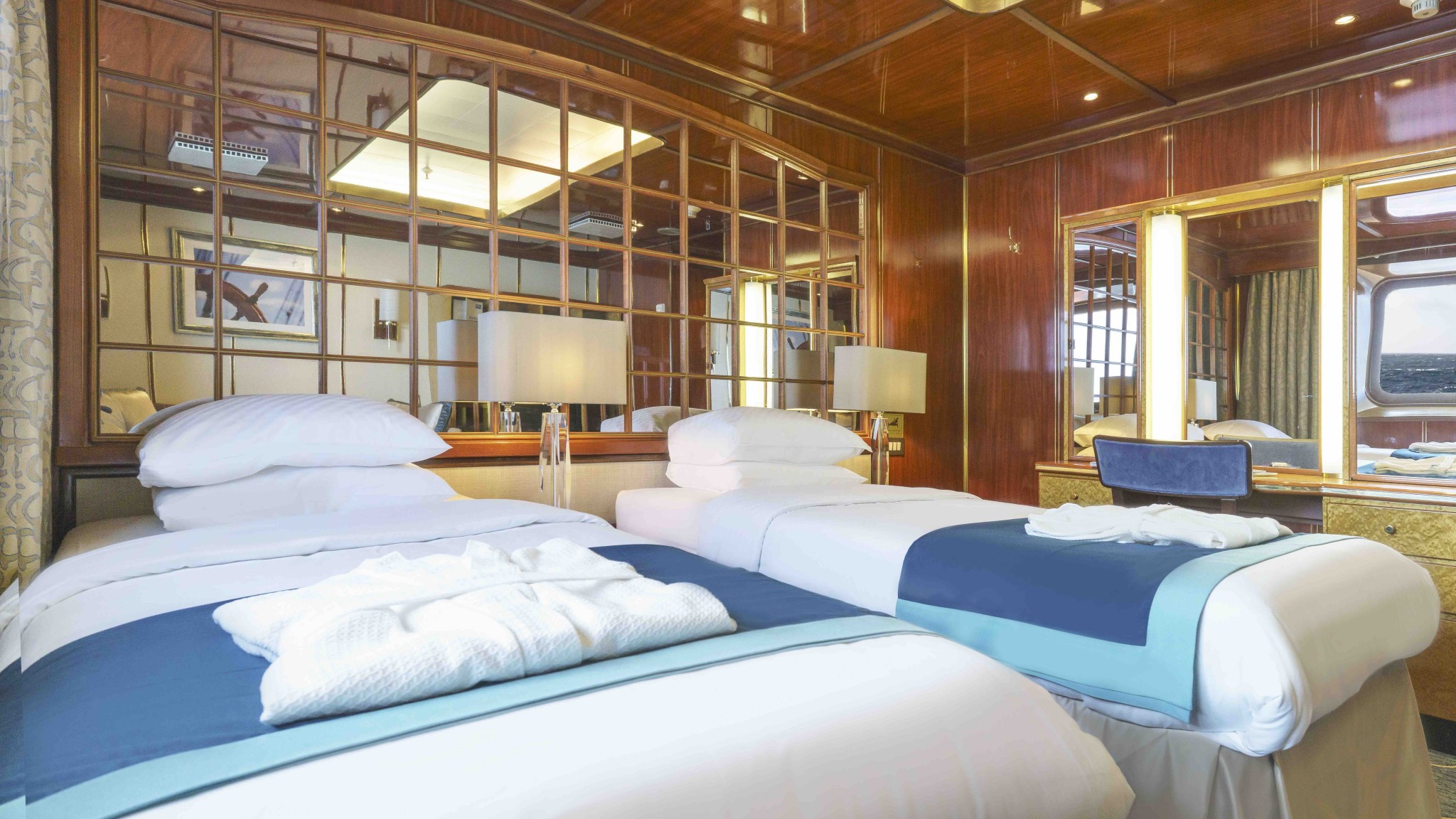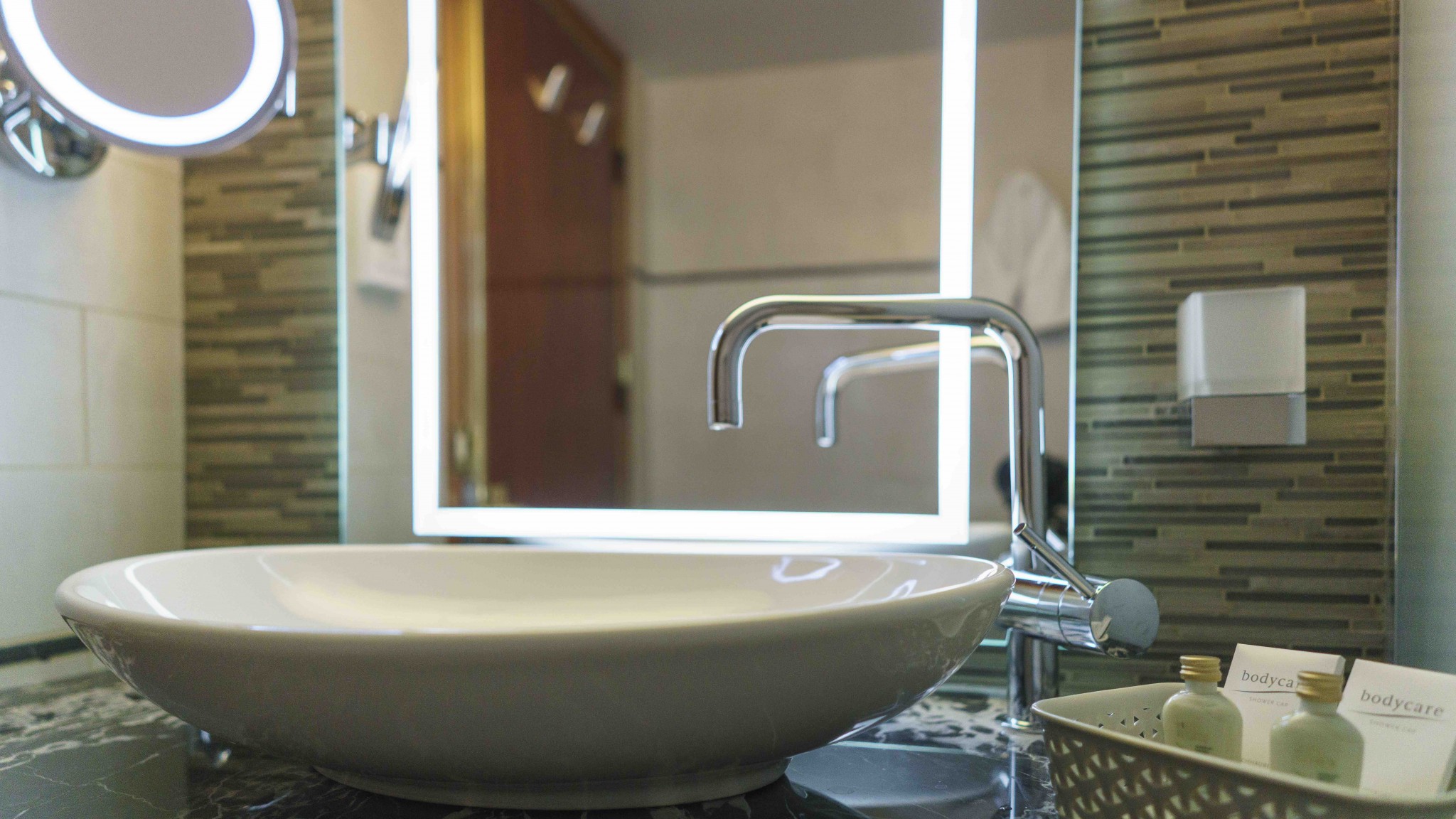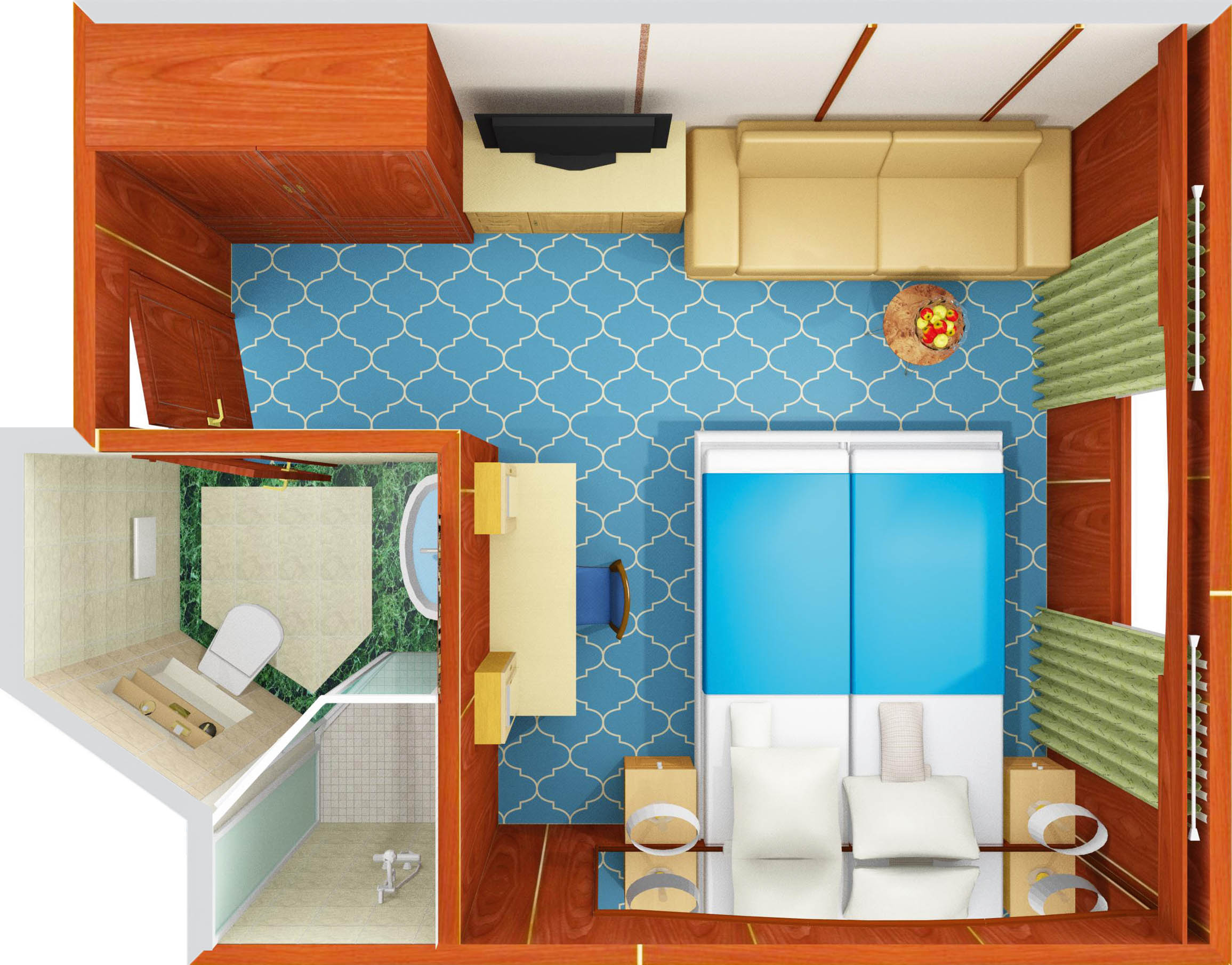 Superior Suite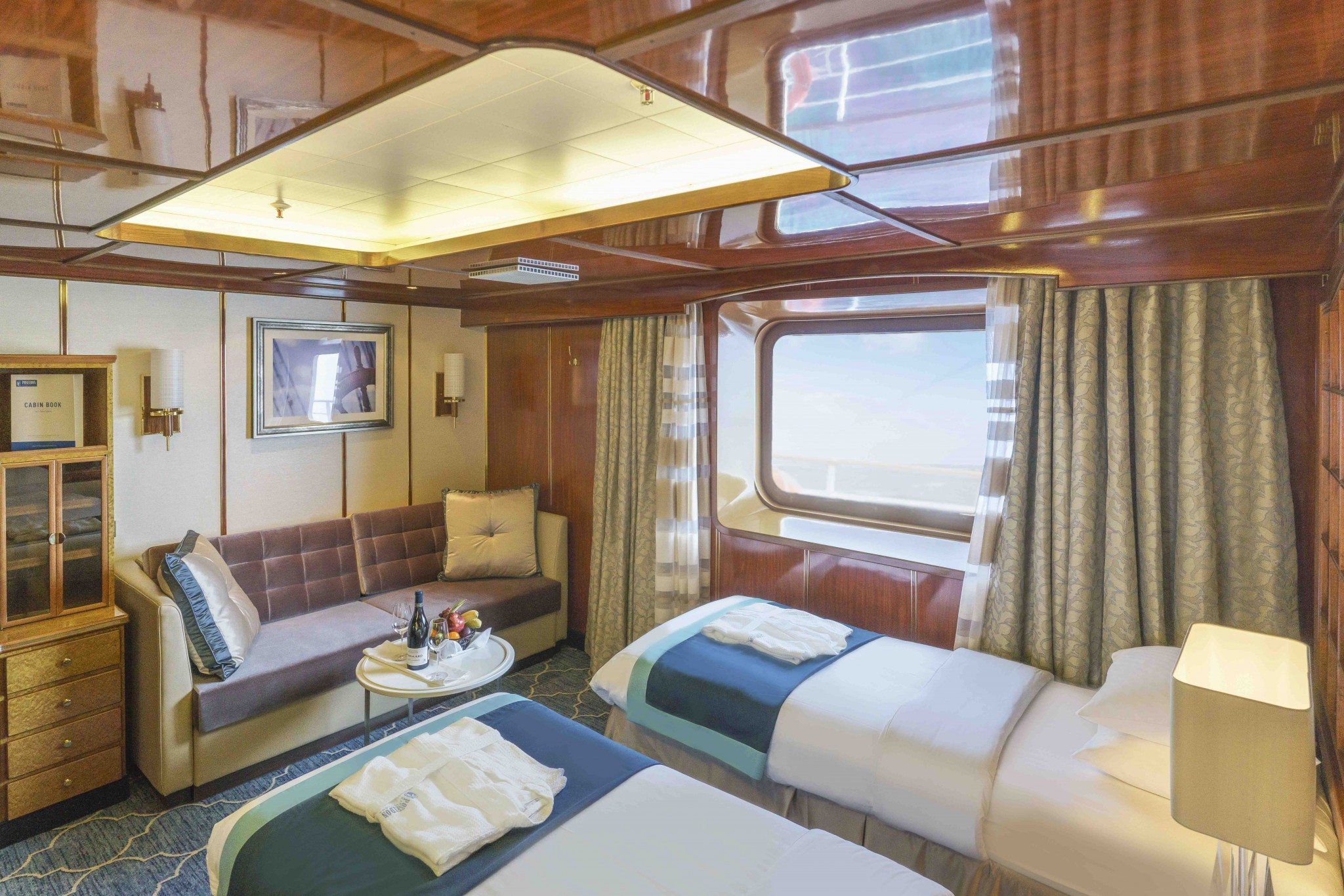 Superior2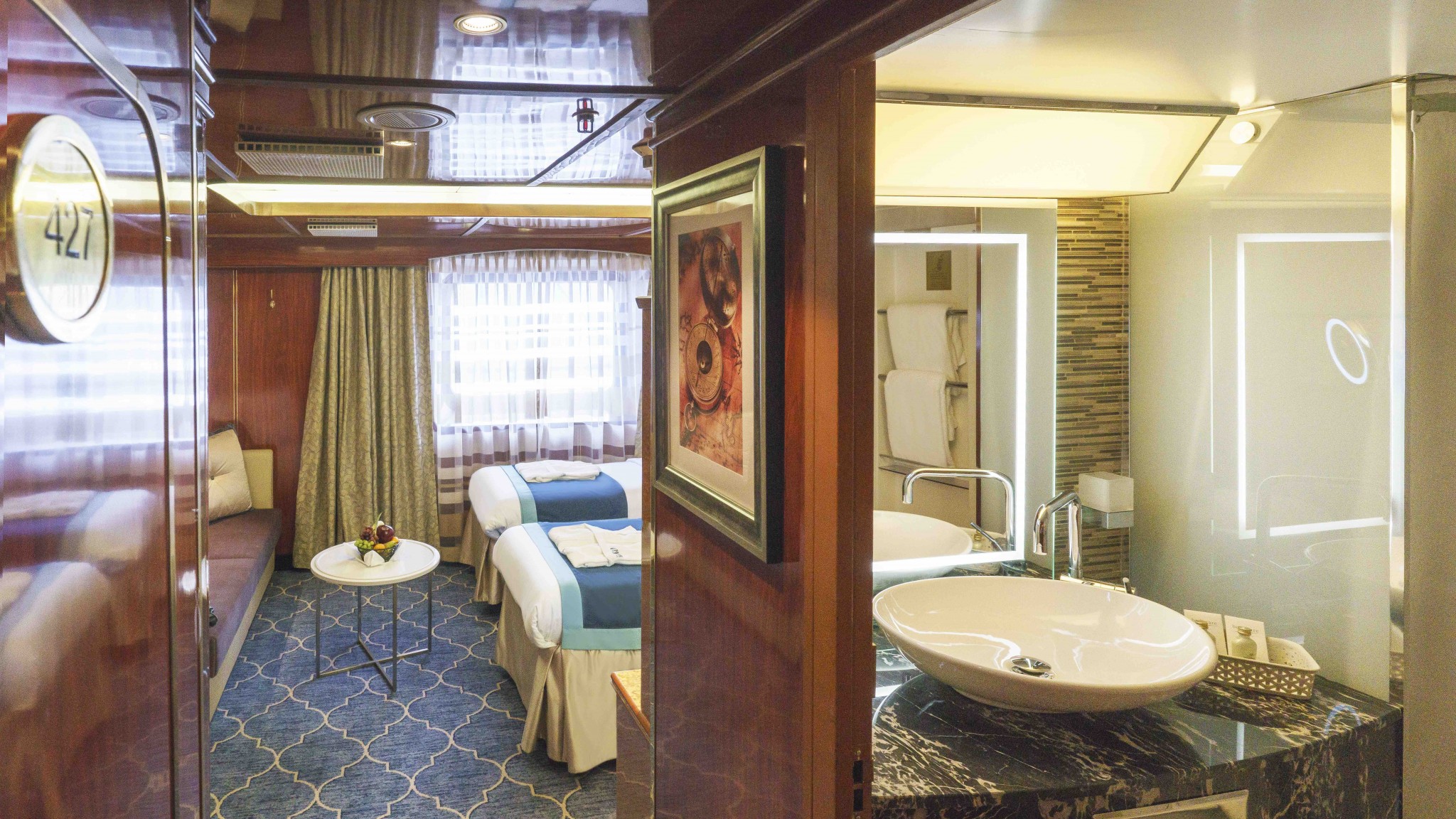 Superior3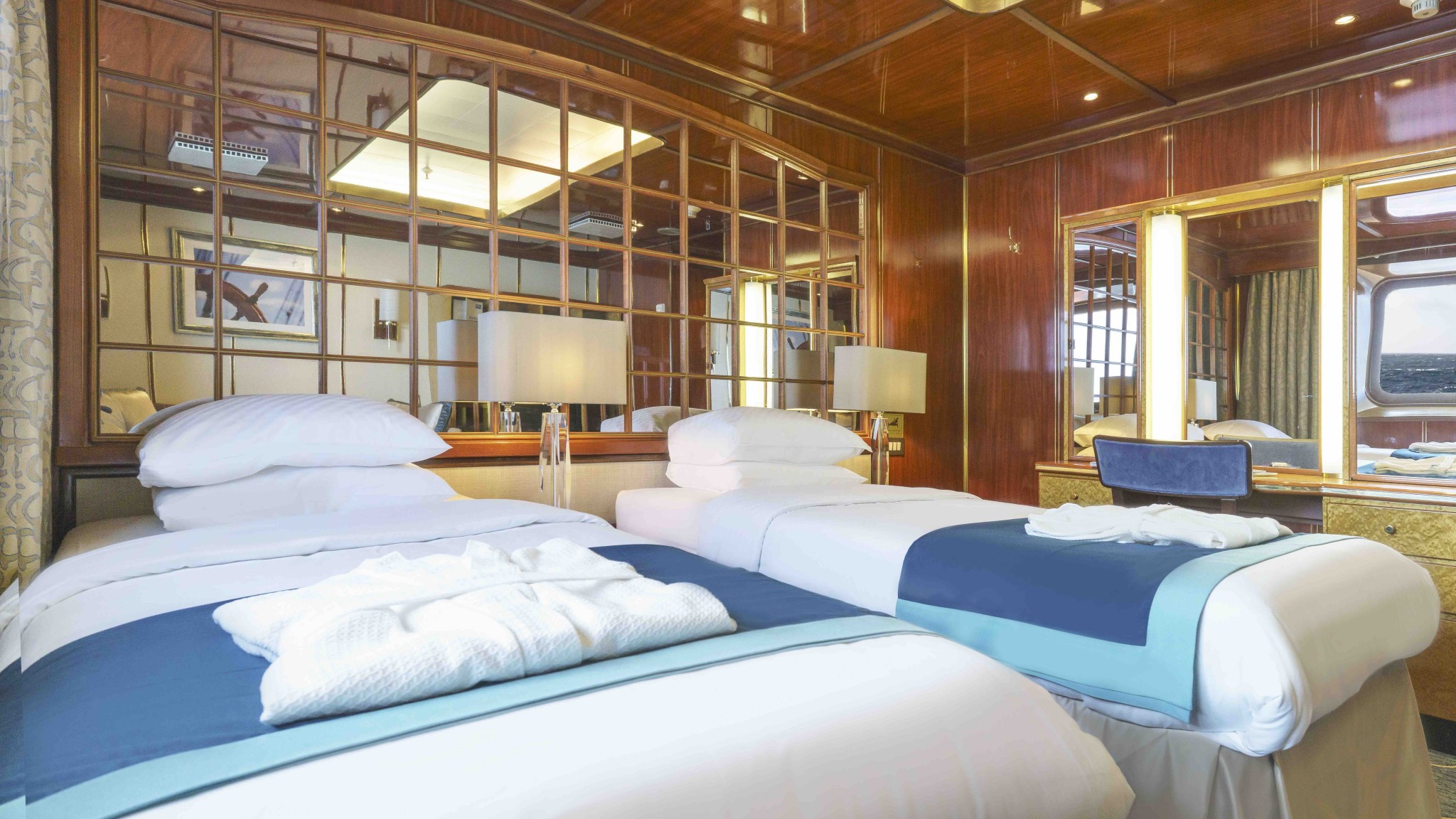 Superior4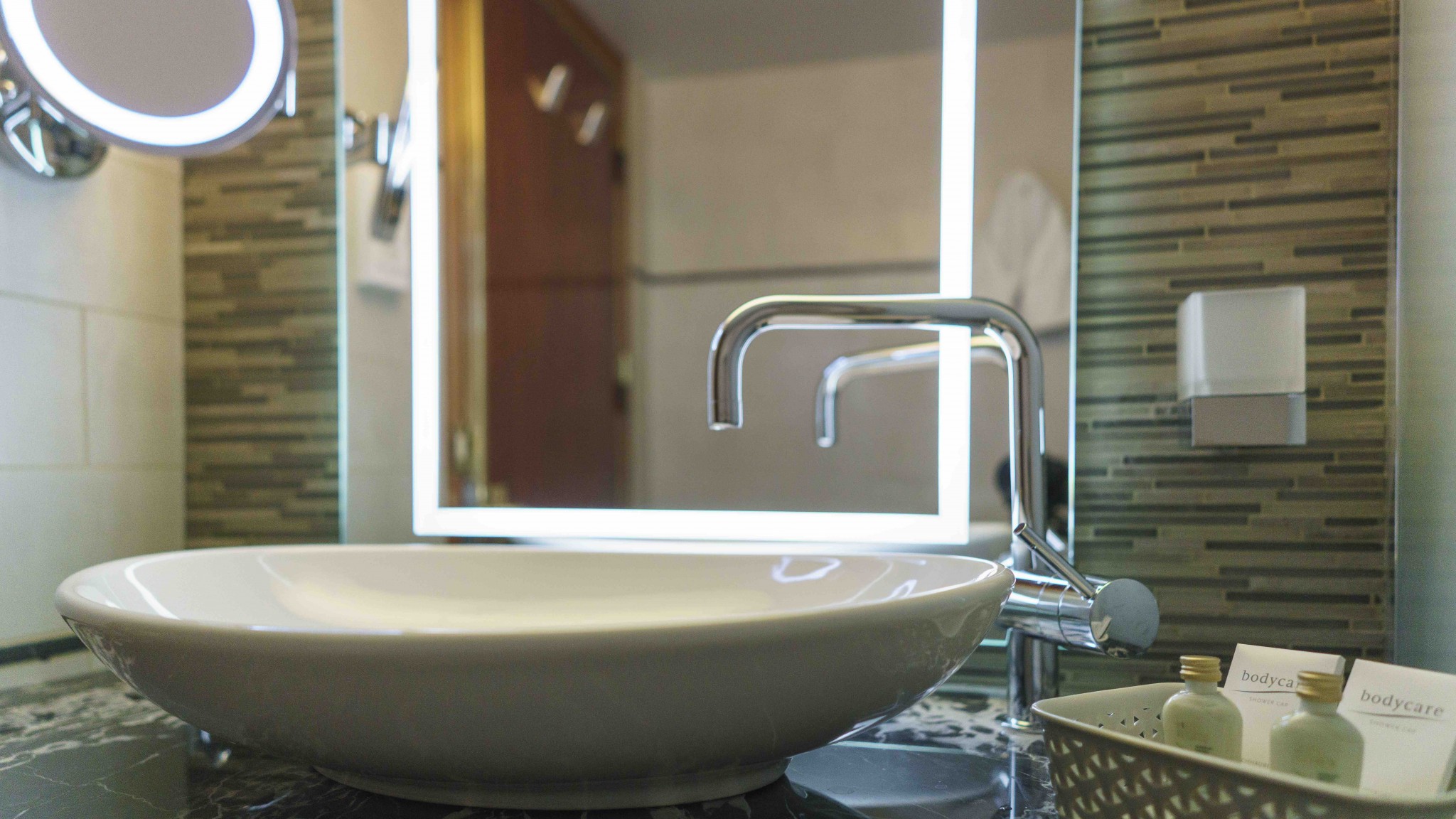 Superior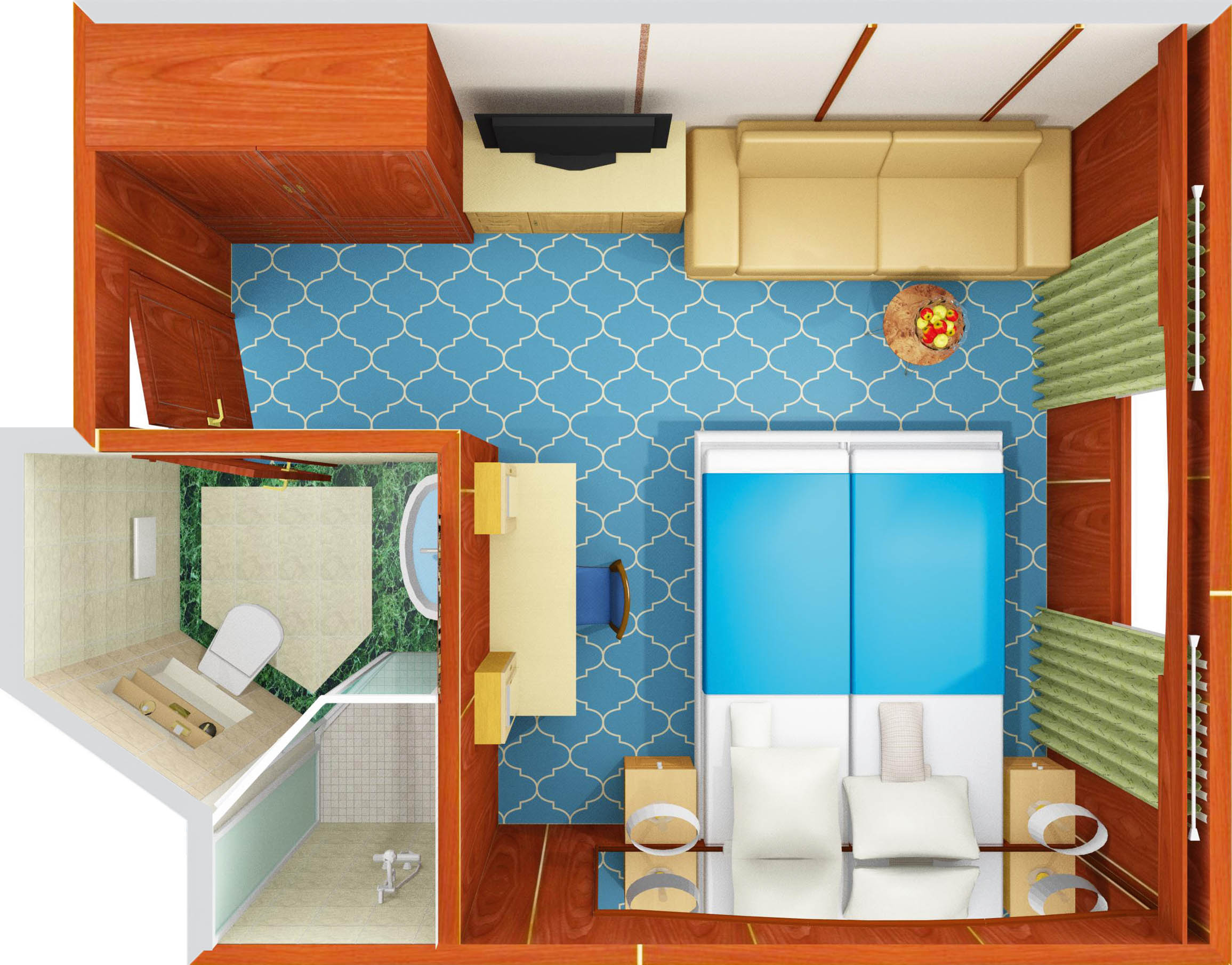 PASSENGERS
SIZE
VIEW
2
20 M² (215 FT²)
PICTURE WINDOW
Superior Suites are located on the Club Deck. Averaging 20 square metres/ 215 square feet, these cabins feature two twin beds or a King Size bed. The picture window overlooks an outside walkway on the Club Deck. Amenities include: en suite facilities, walk-in closet or wardrobe, in-room safe, refrigerator, satellite telephone access, TV/DVD, individual temperature control, hair dryer.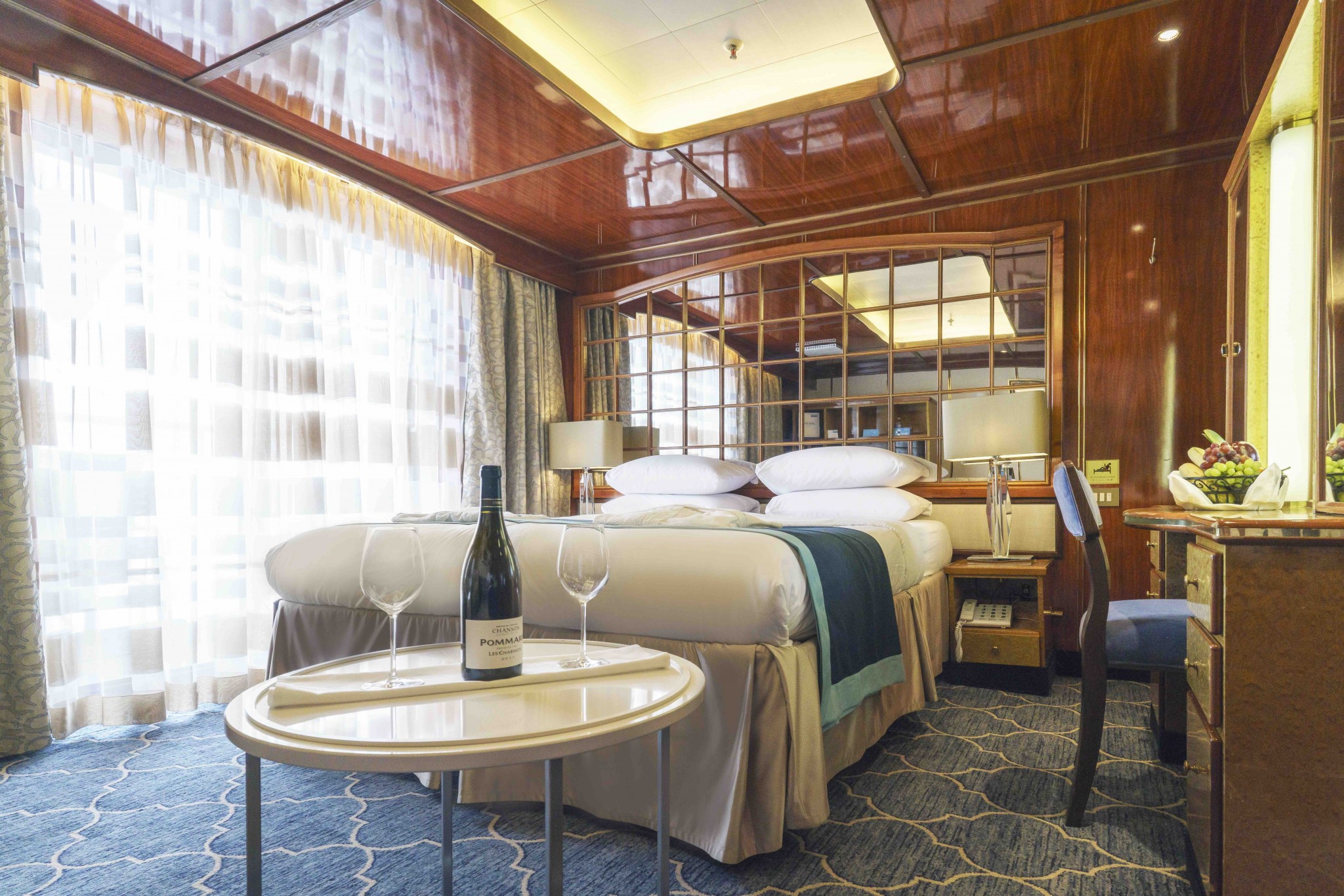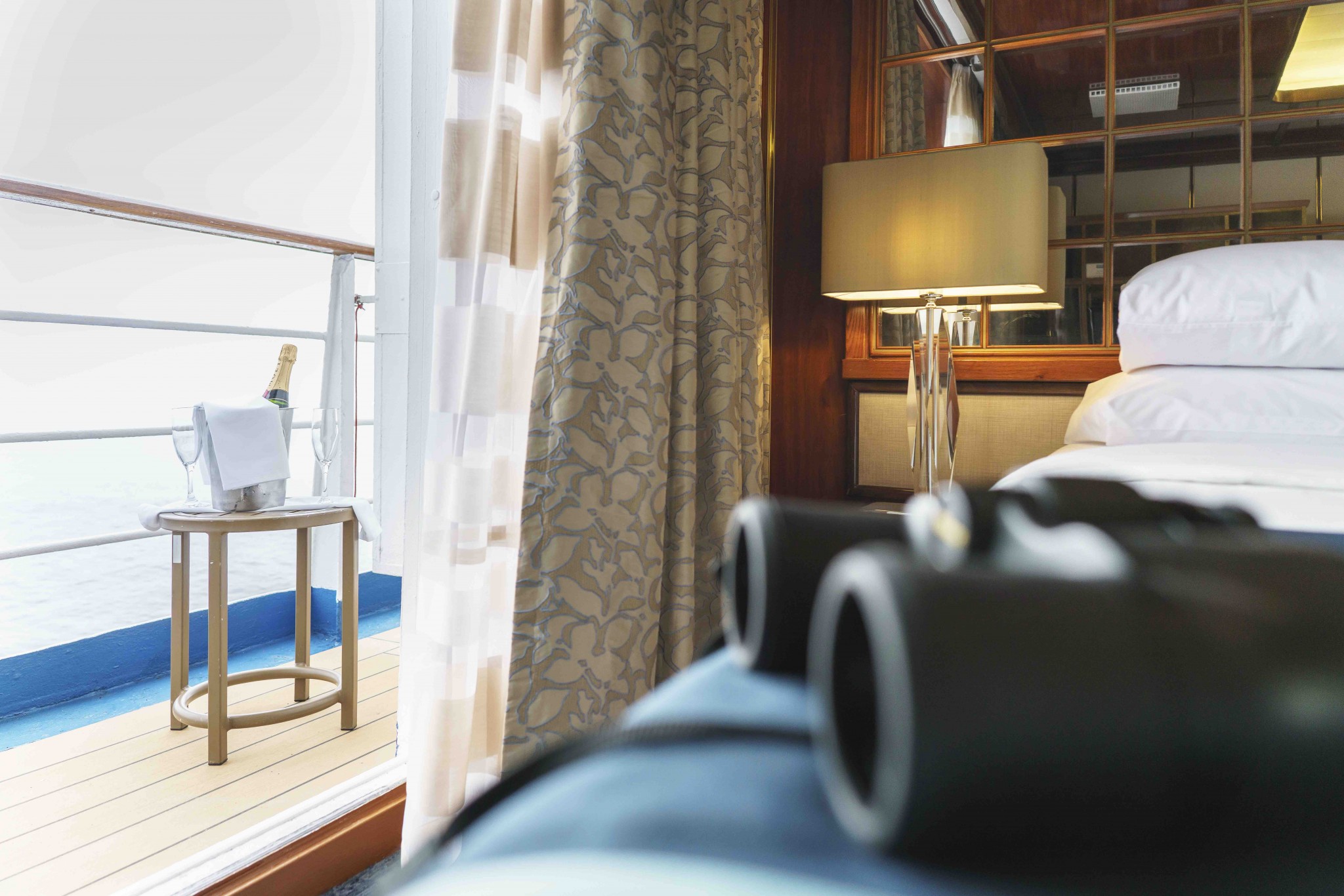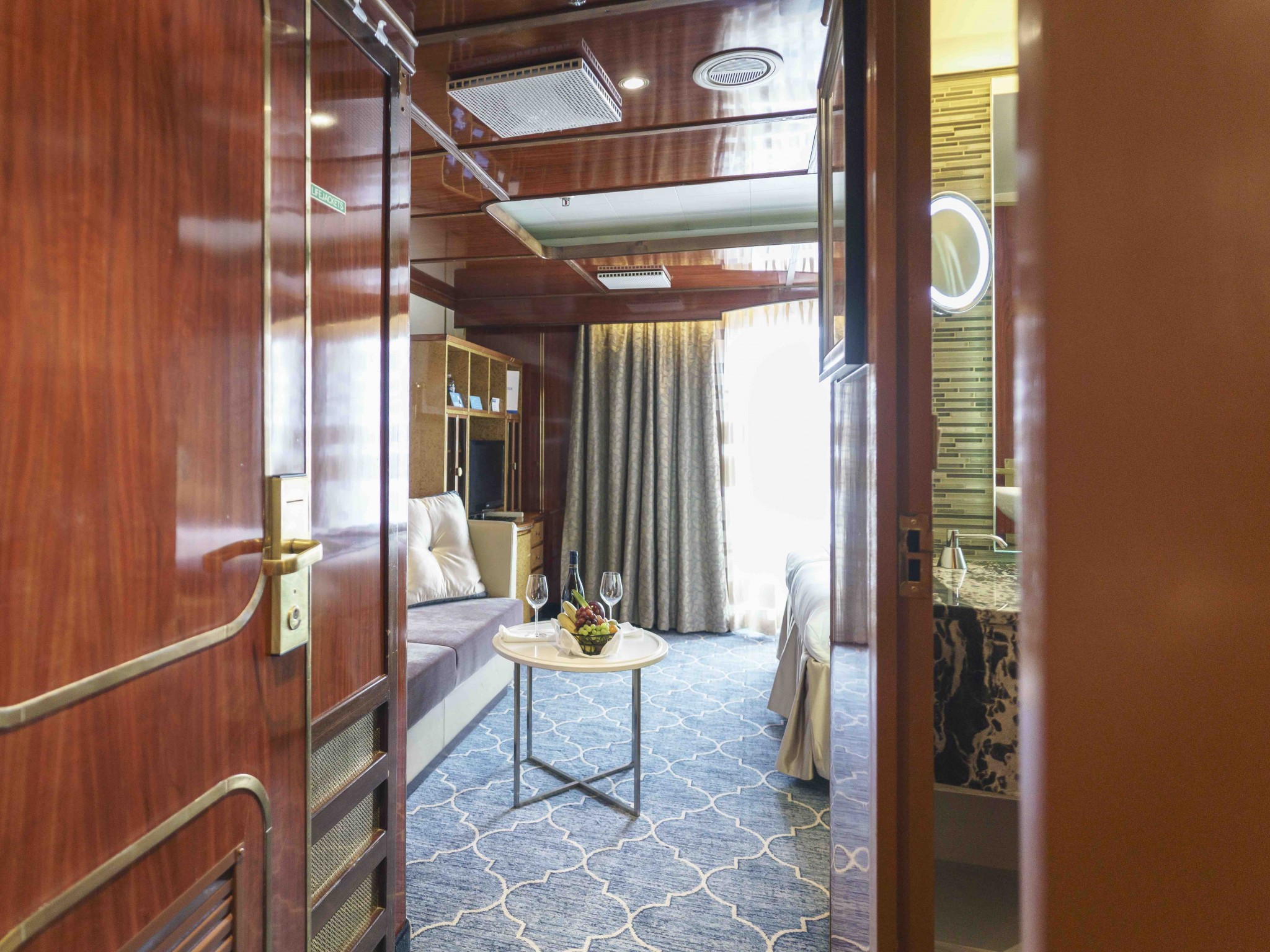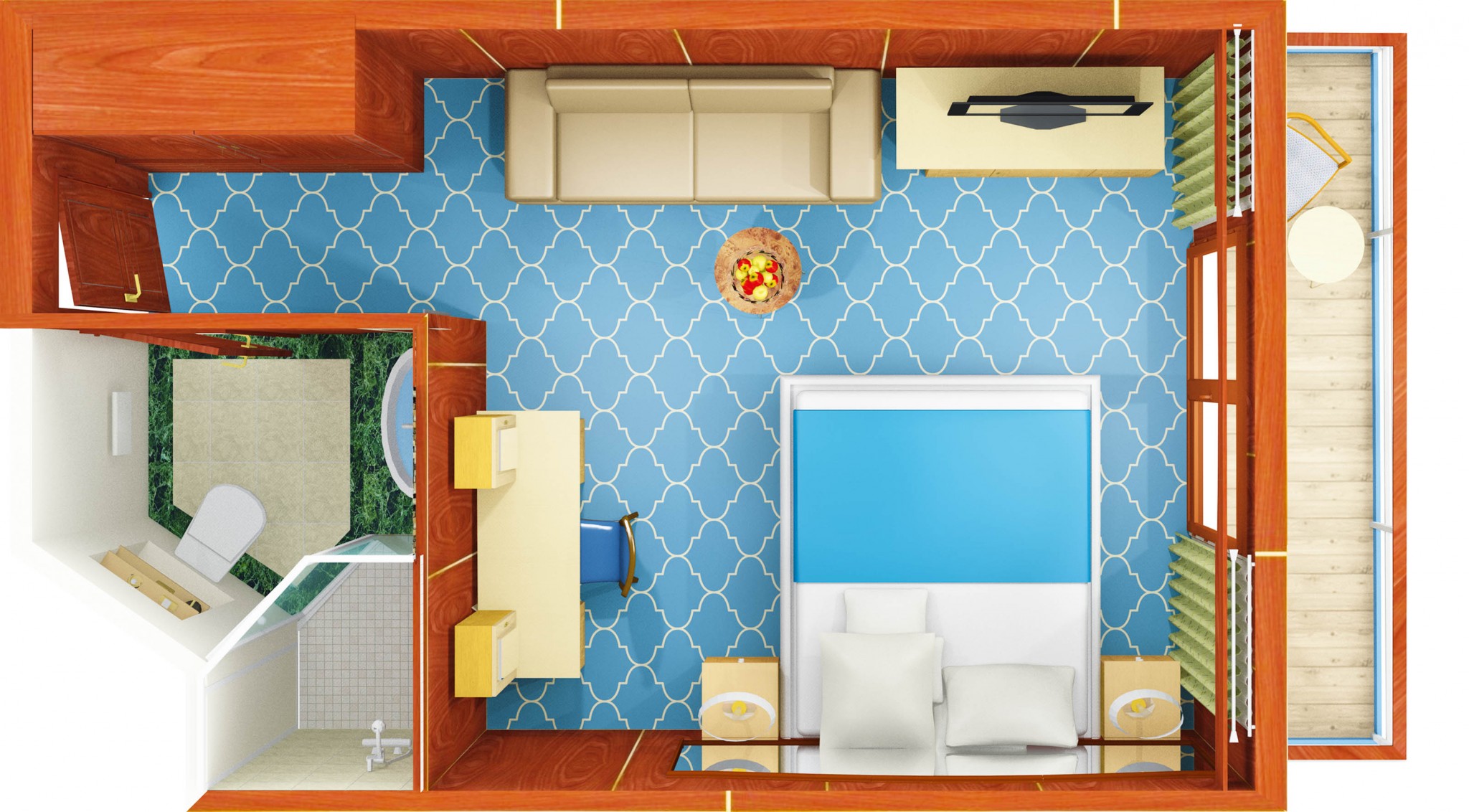 Deluxe Suite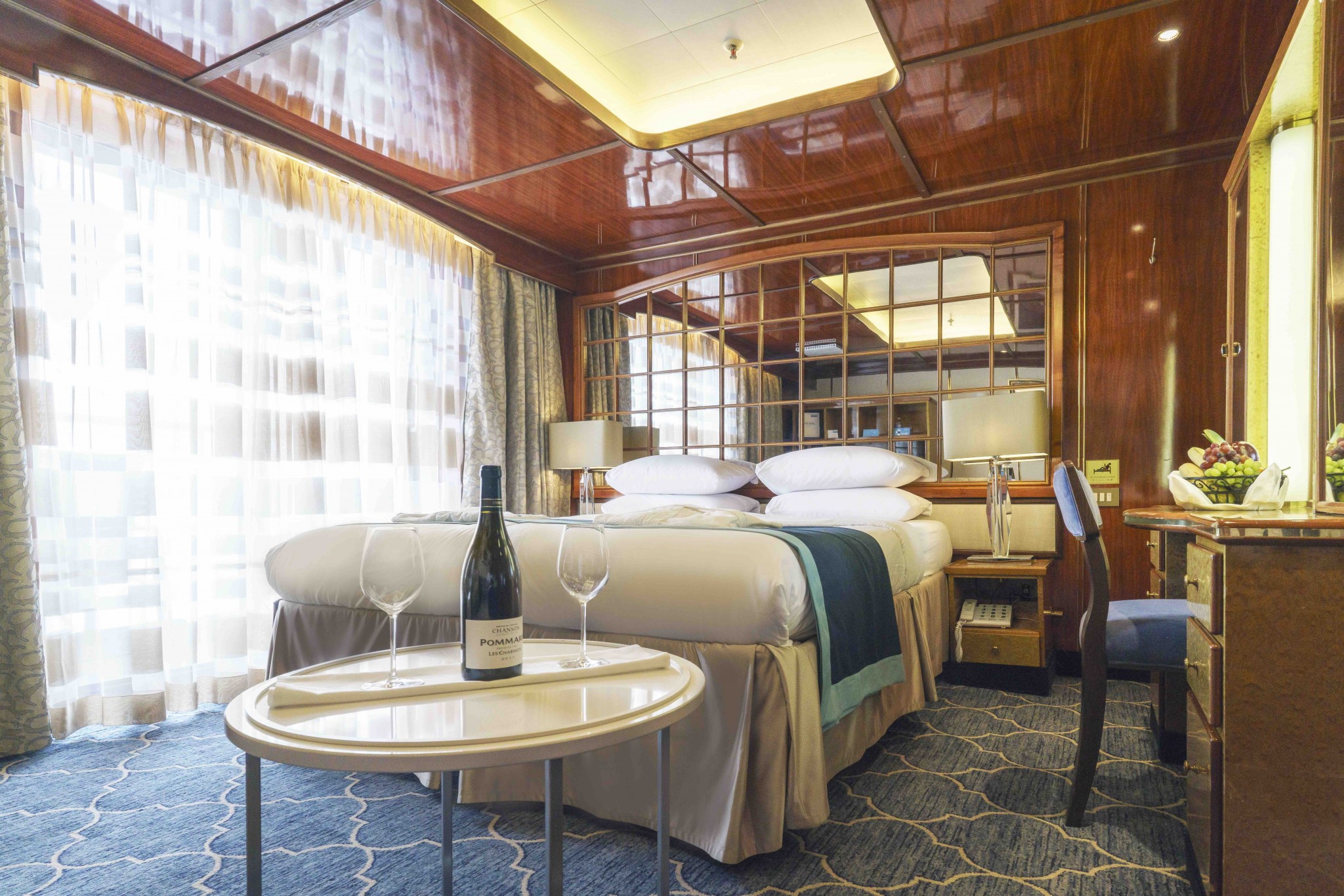 Deluxe2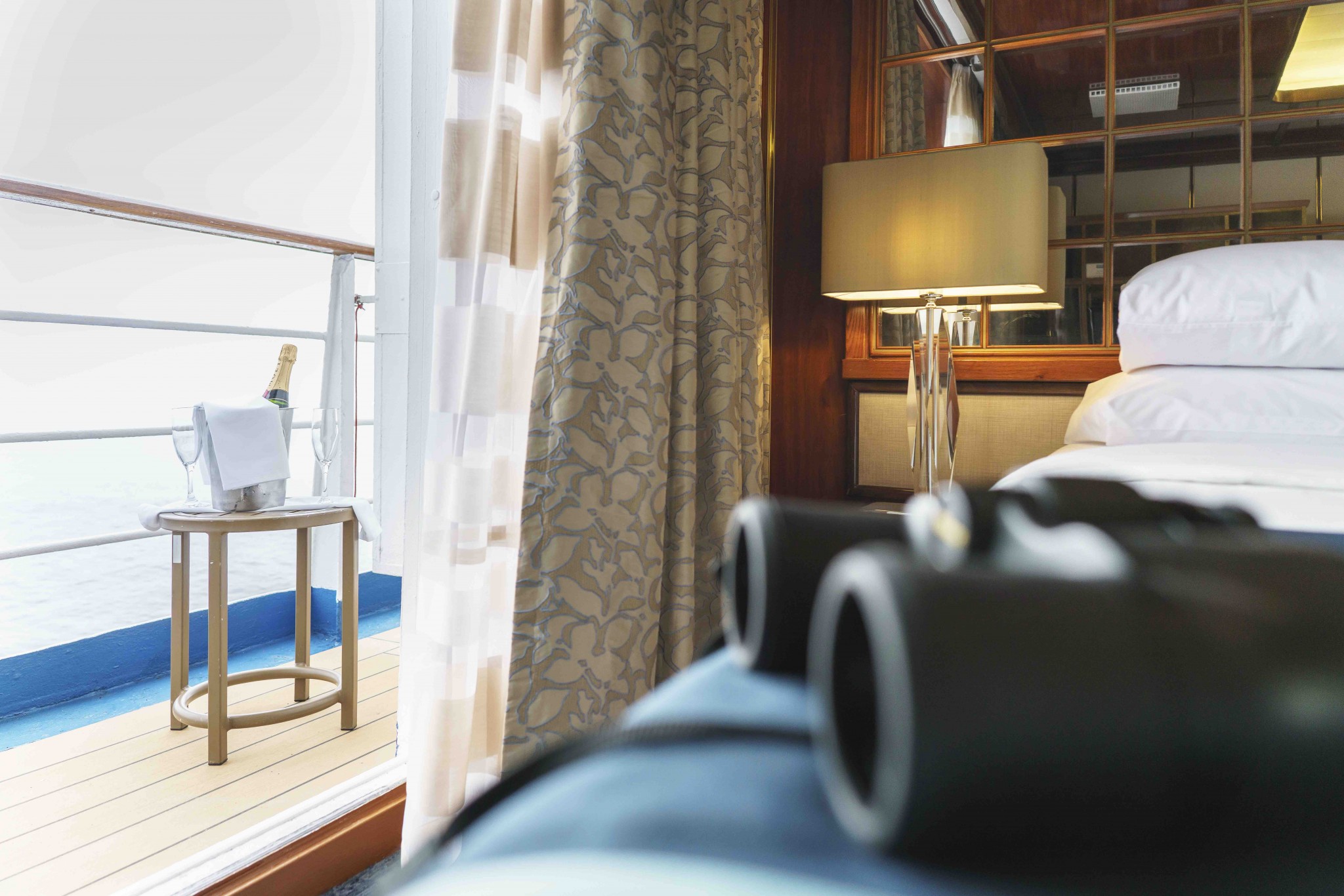 Deluxe3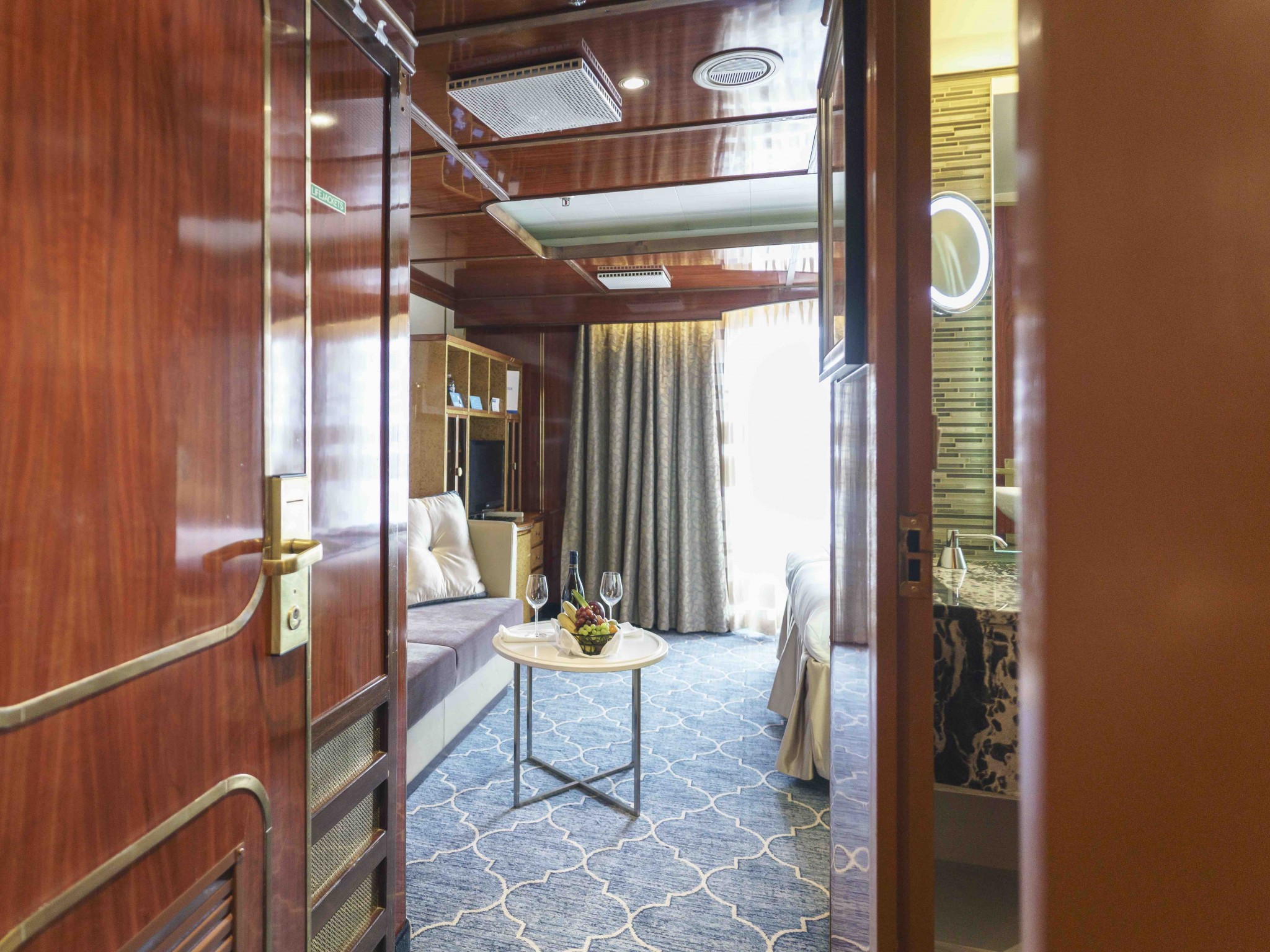 Deluxe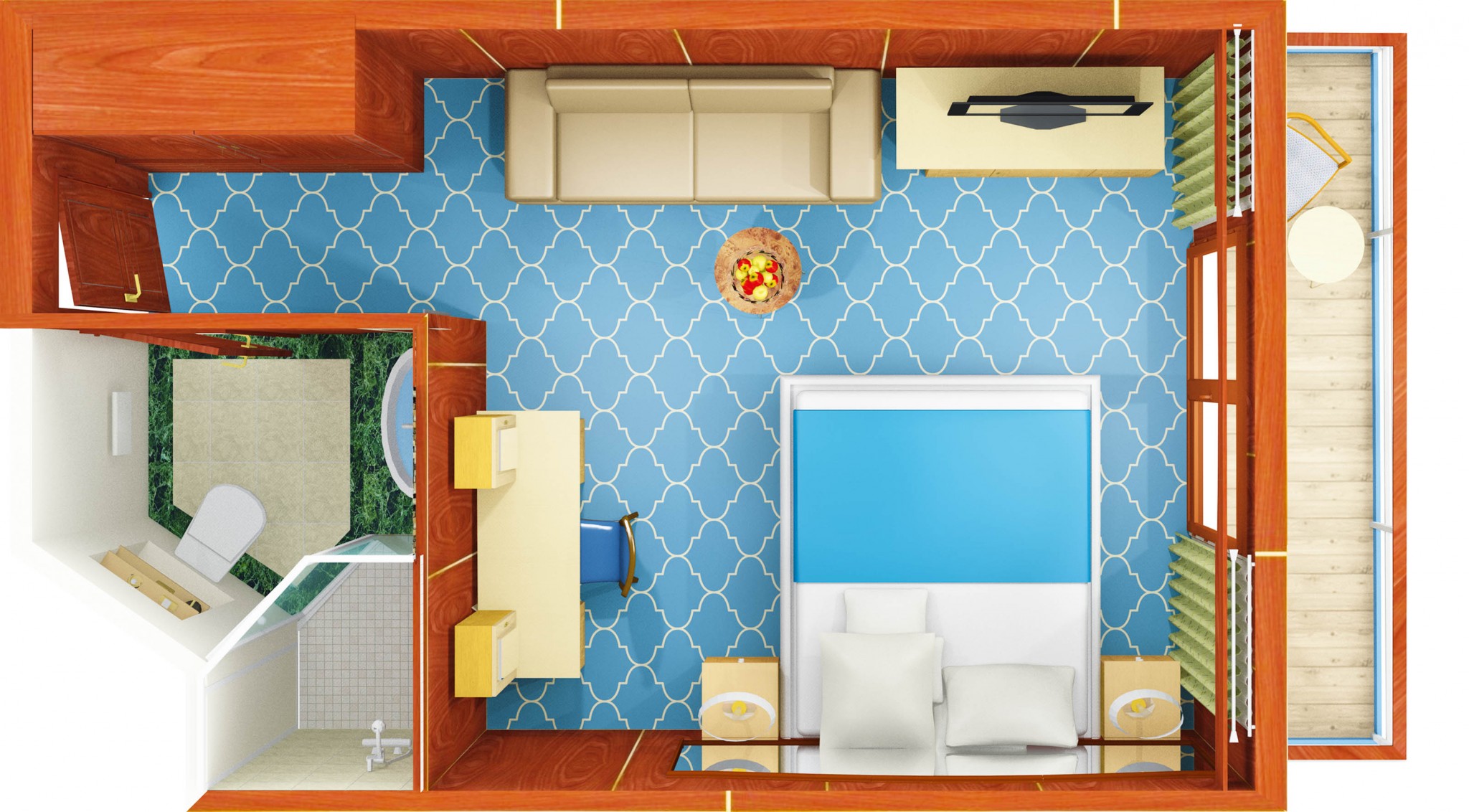 PASSENGERS
SIZE
VIEW
2
24 M² (258 FT²)
PRIVATE BALCONY
The Deluxe Suites with balconies are located on the Sports Deck. Averaging 24 square metres/ 258 square feet means plenty of room. Choose from either two twin beds or a King Size bed. A sliding glass door leads to a private balcony. These suites feature a walk-in closet or wardrobe. Amenities include en suite facilities, in-room safe, refrigerator, satellite telephone access, TV/DVD, individual temperature control, and a hair dryer.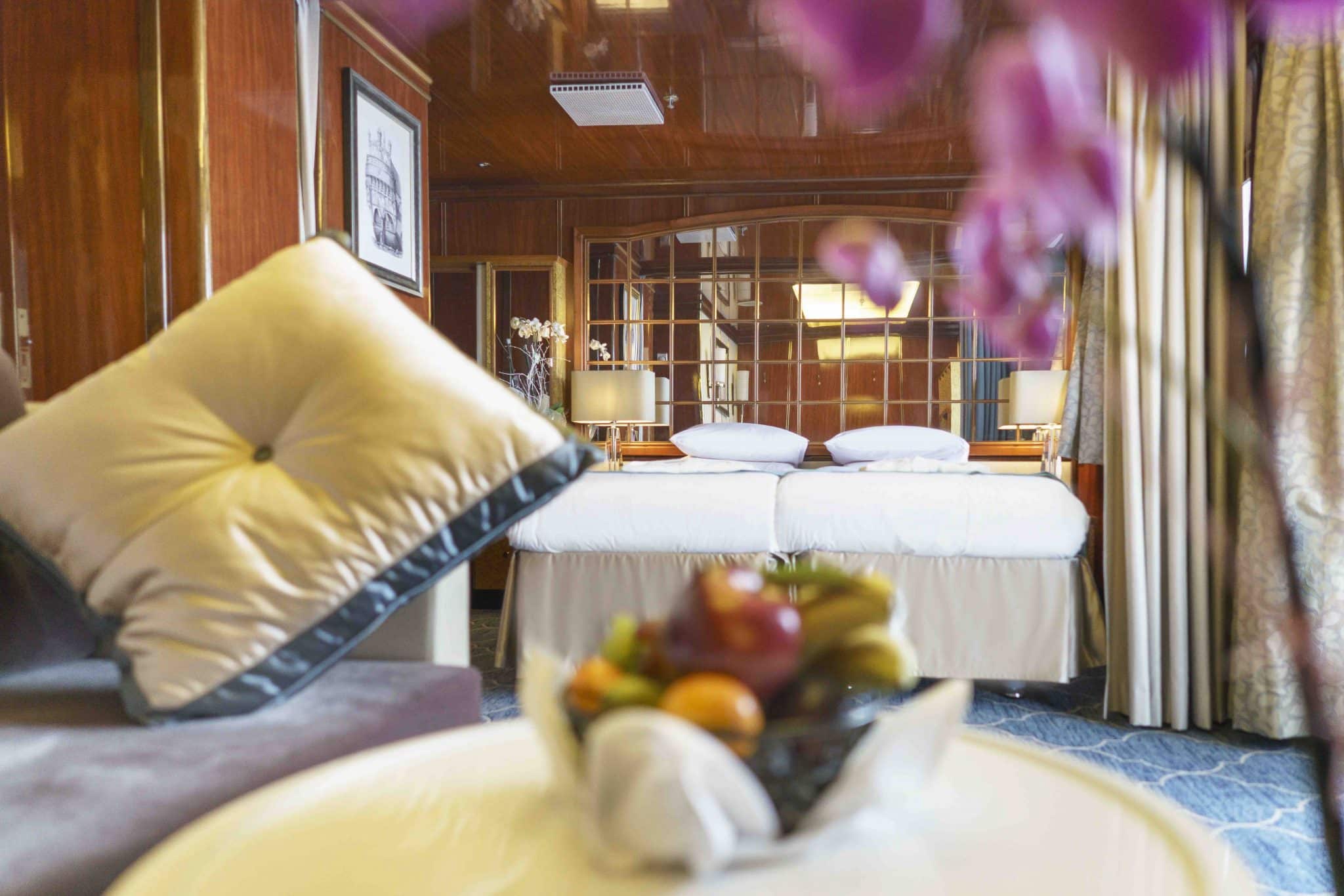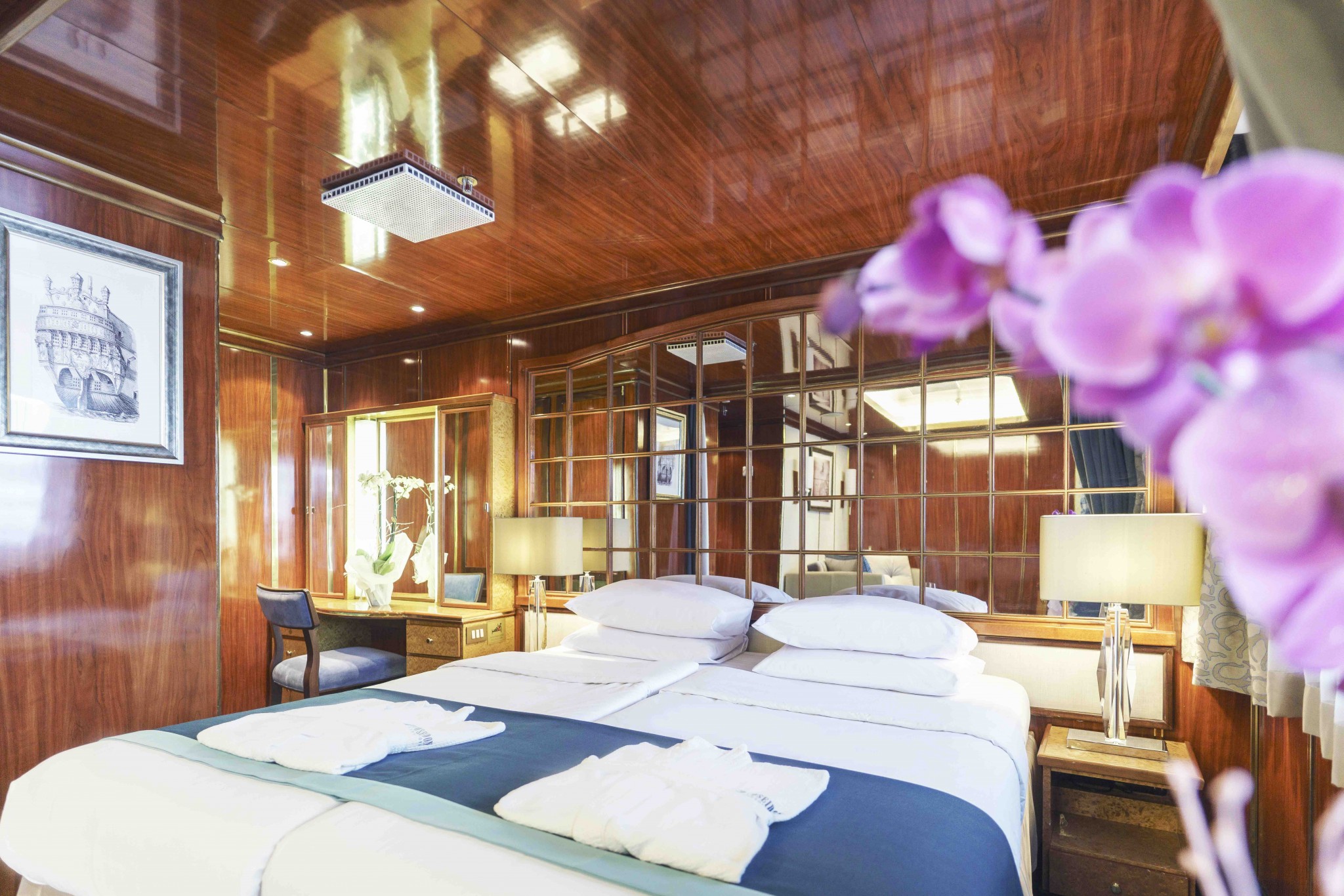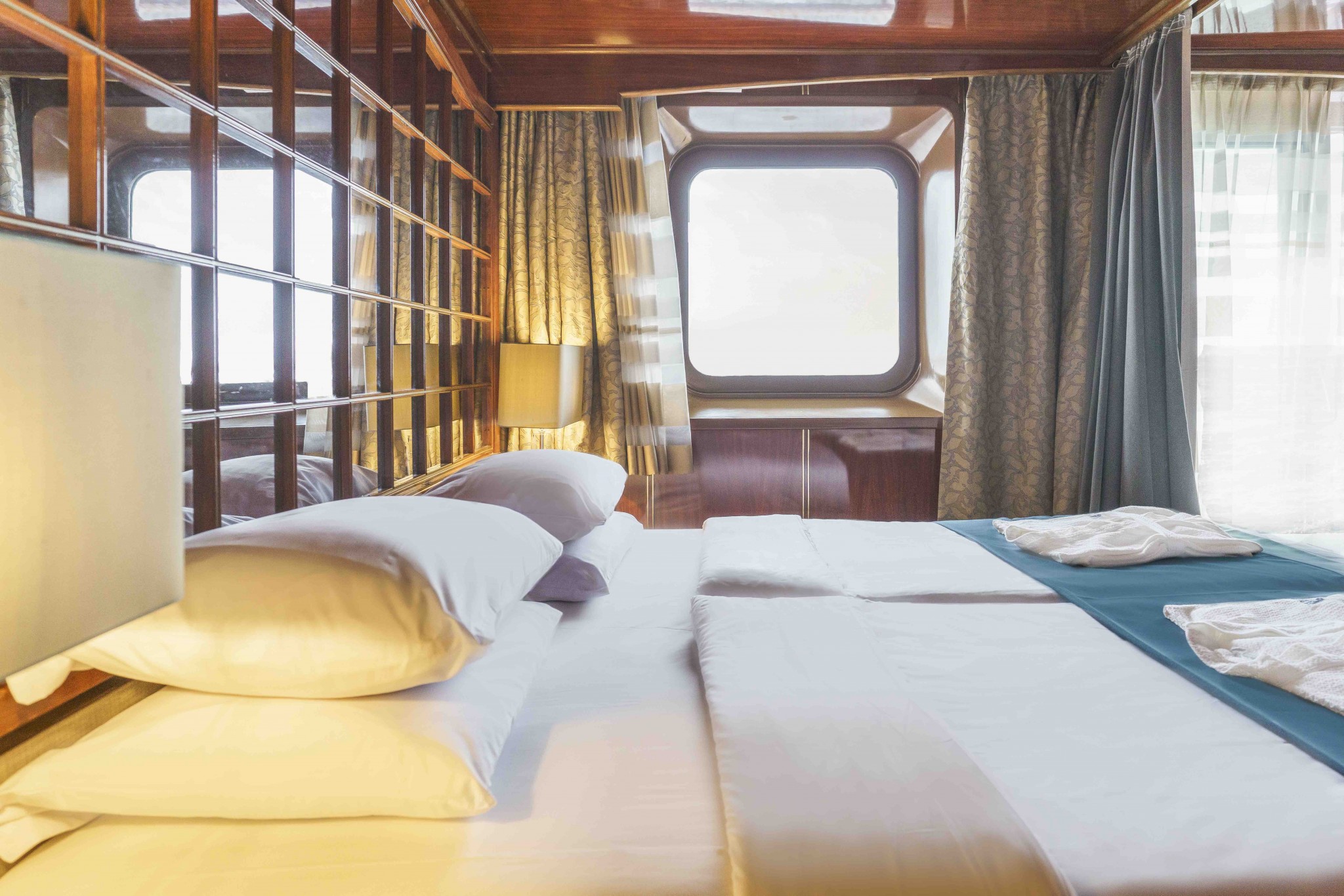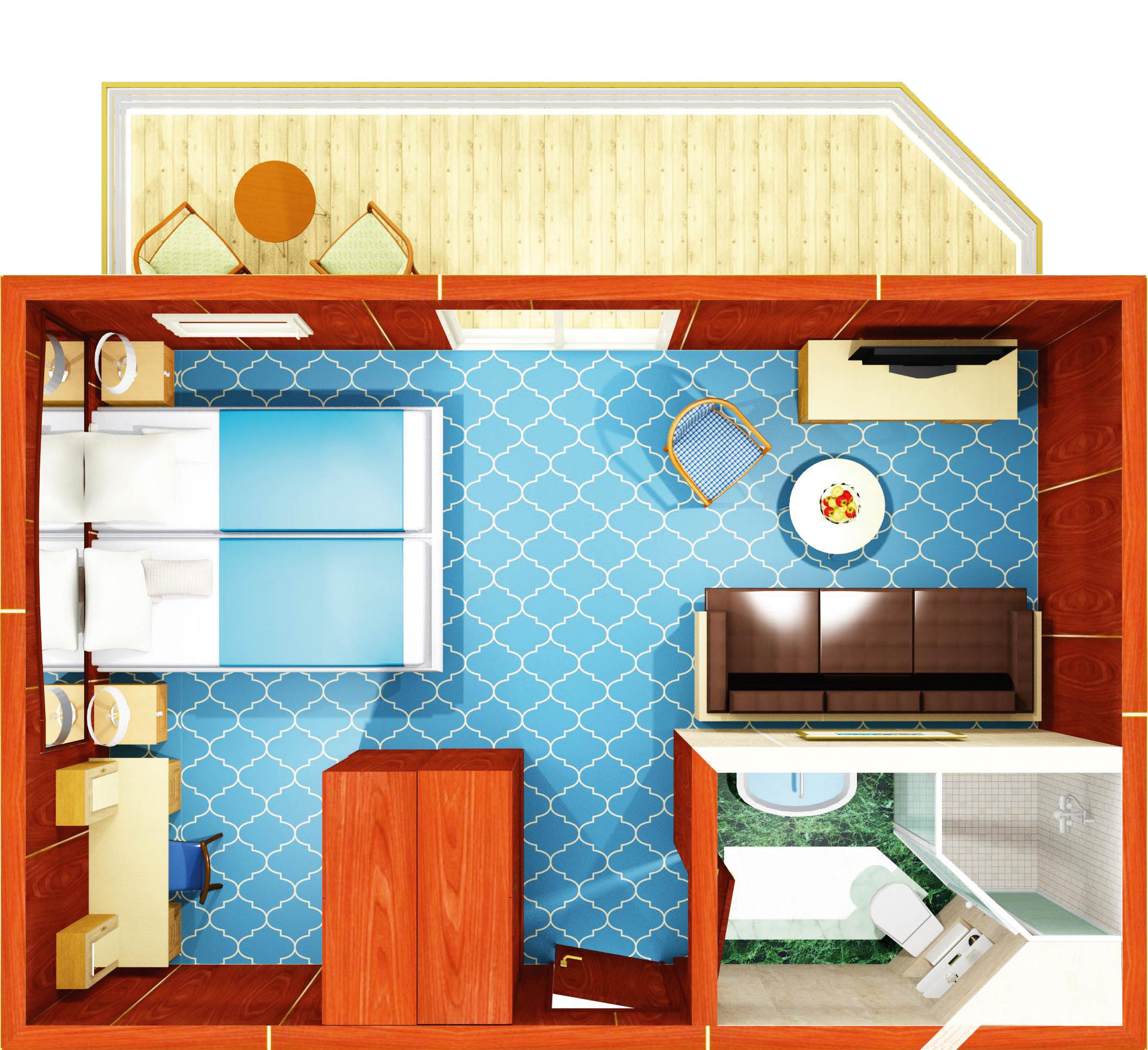 Premium Suite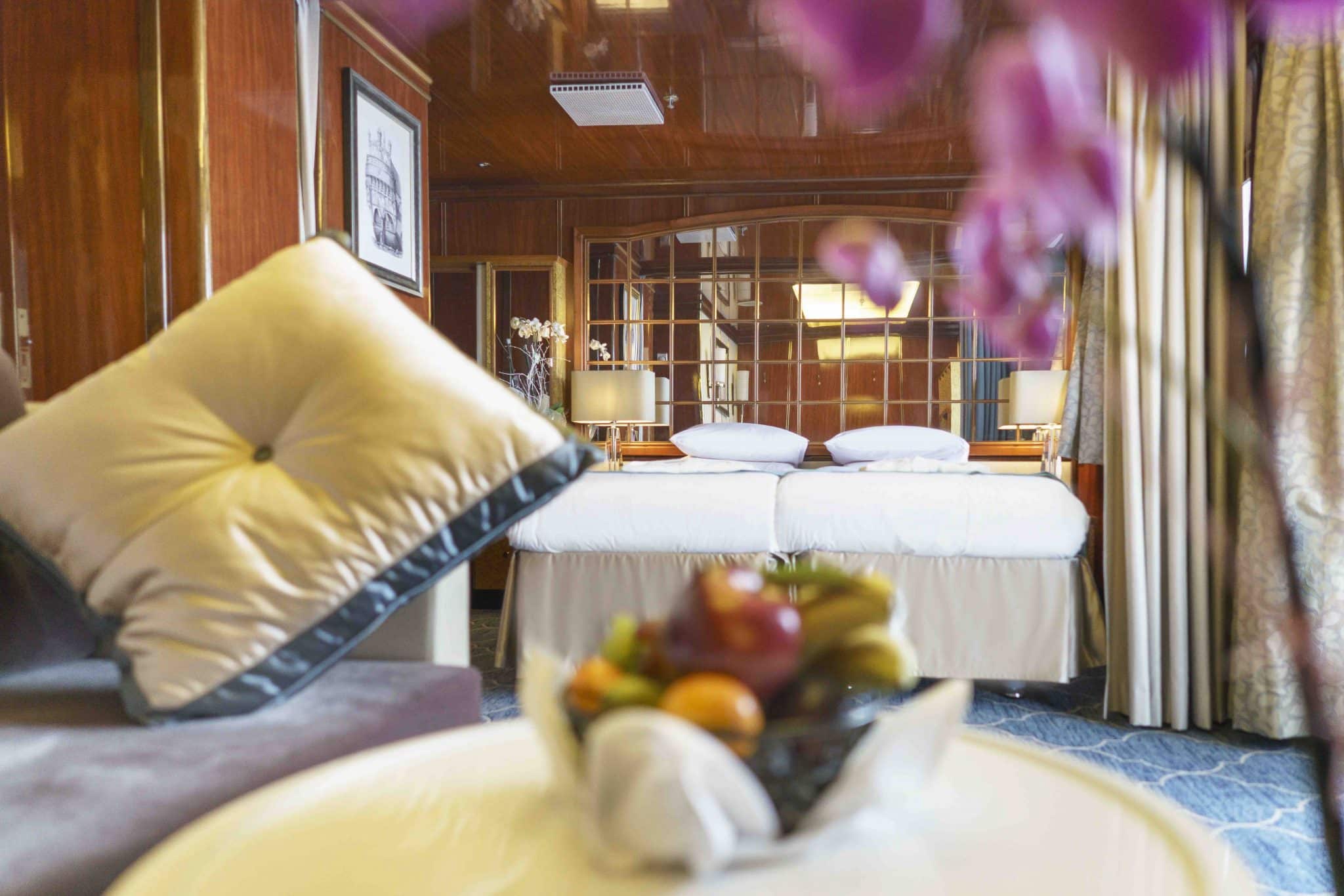 Premium2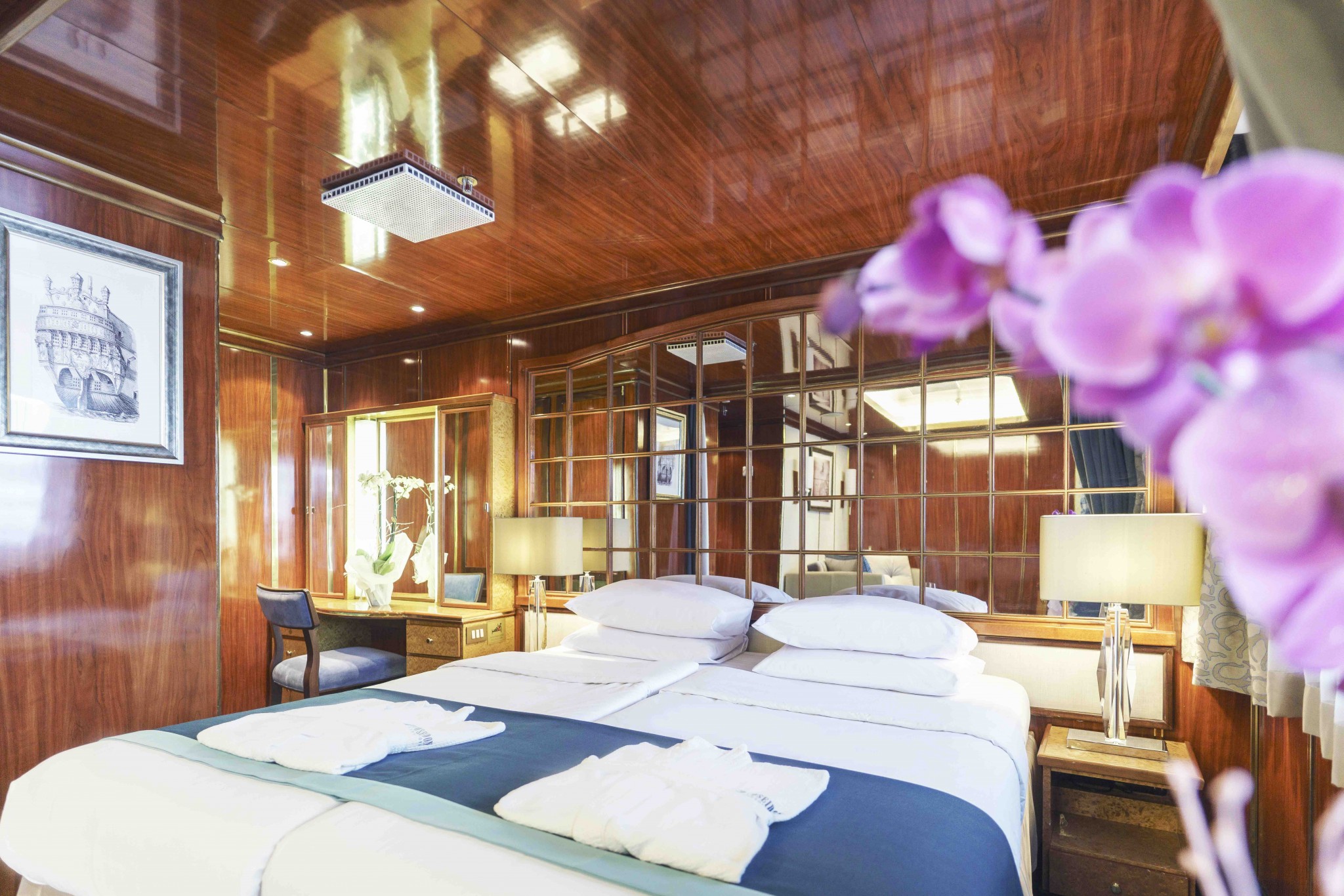 Premium3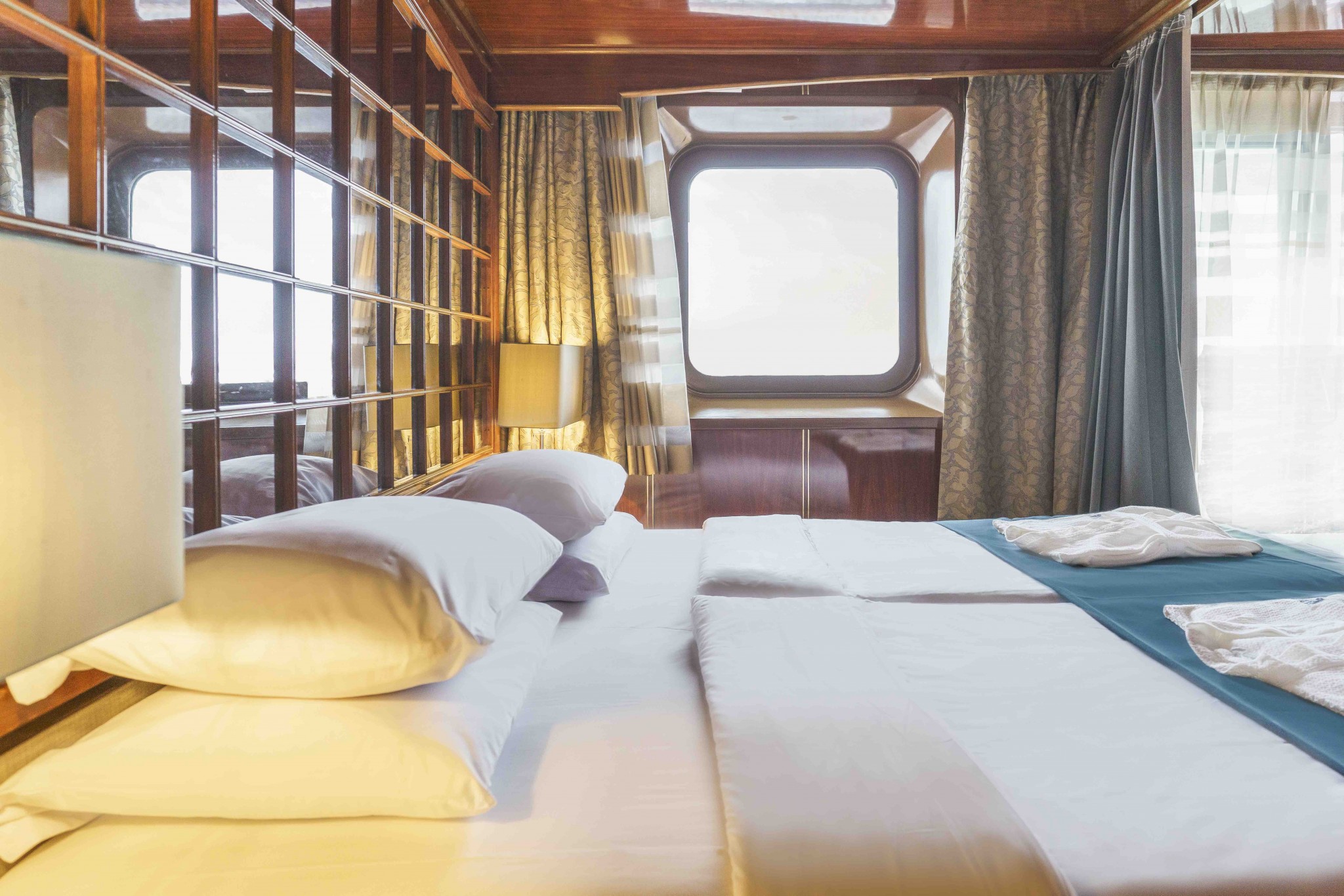 Premium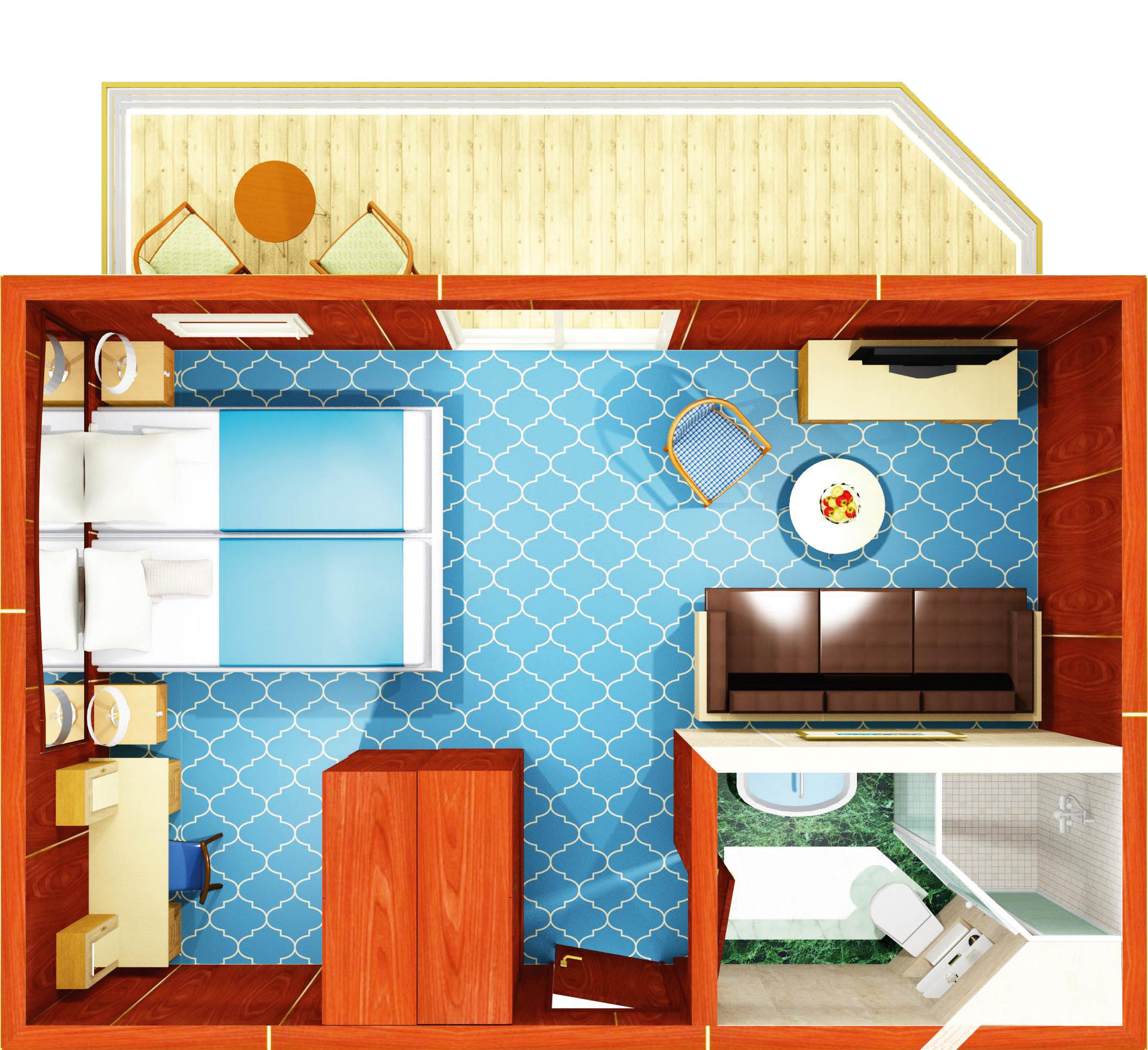 PASSENGERS
SIZE
VIEW
2
 30 M² (323 FT²)
PRIVATE BALCONY
The Premium Suites are located on the Sun Deck. Averaging a generous 30 square metres/ 323 square feet, with two twin beds or a King Size bed. Access the private balcony by a sliding glass door. Amenities include: en suite facilities, lounge area, in-room safe, refrigerator, satellite telephone access, TV/DVD, individual temperature control, and hair dryer.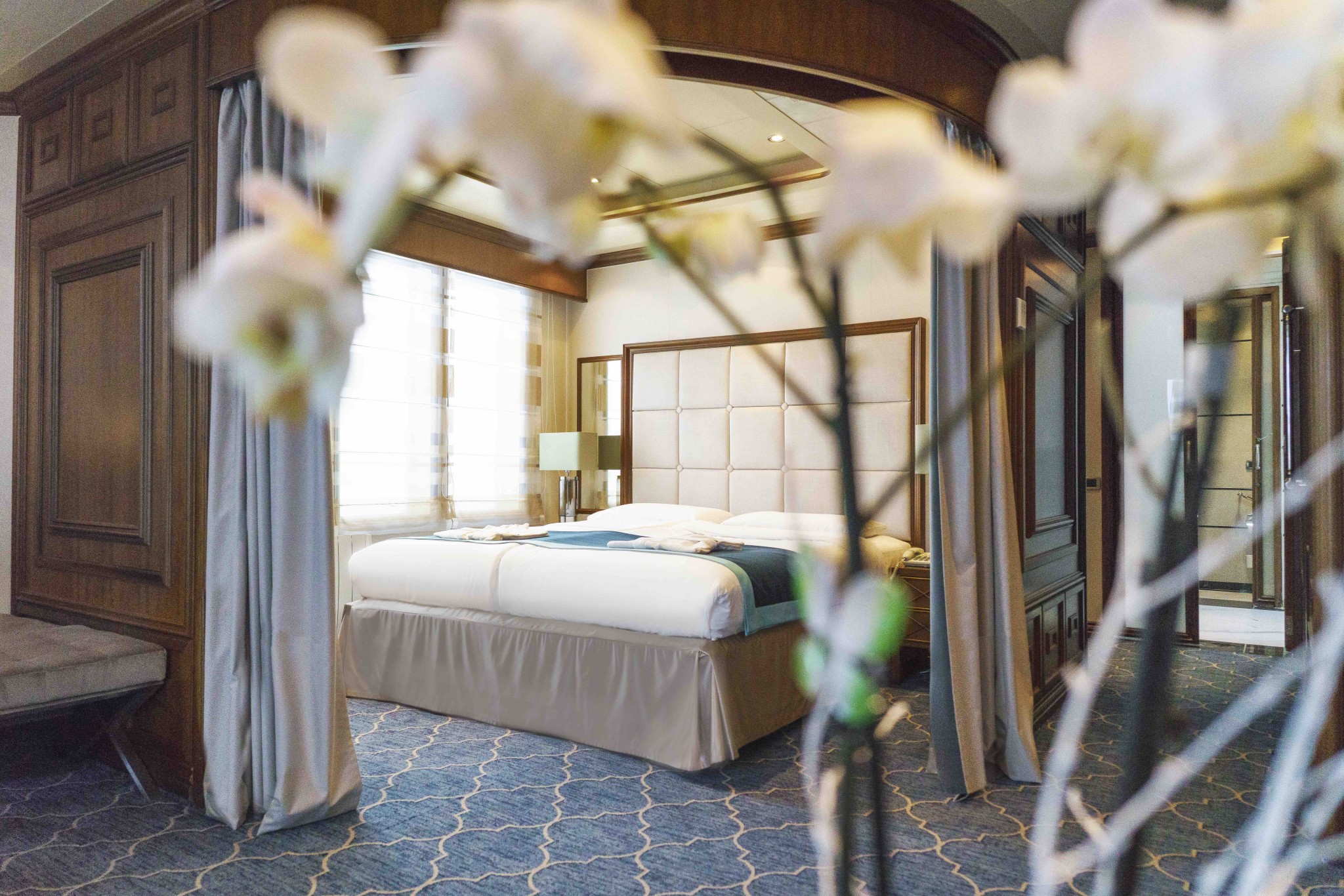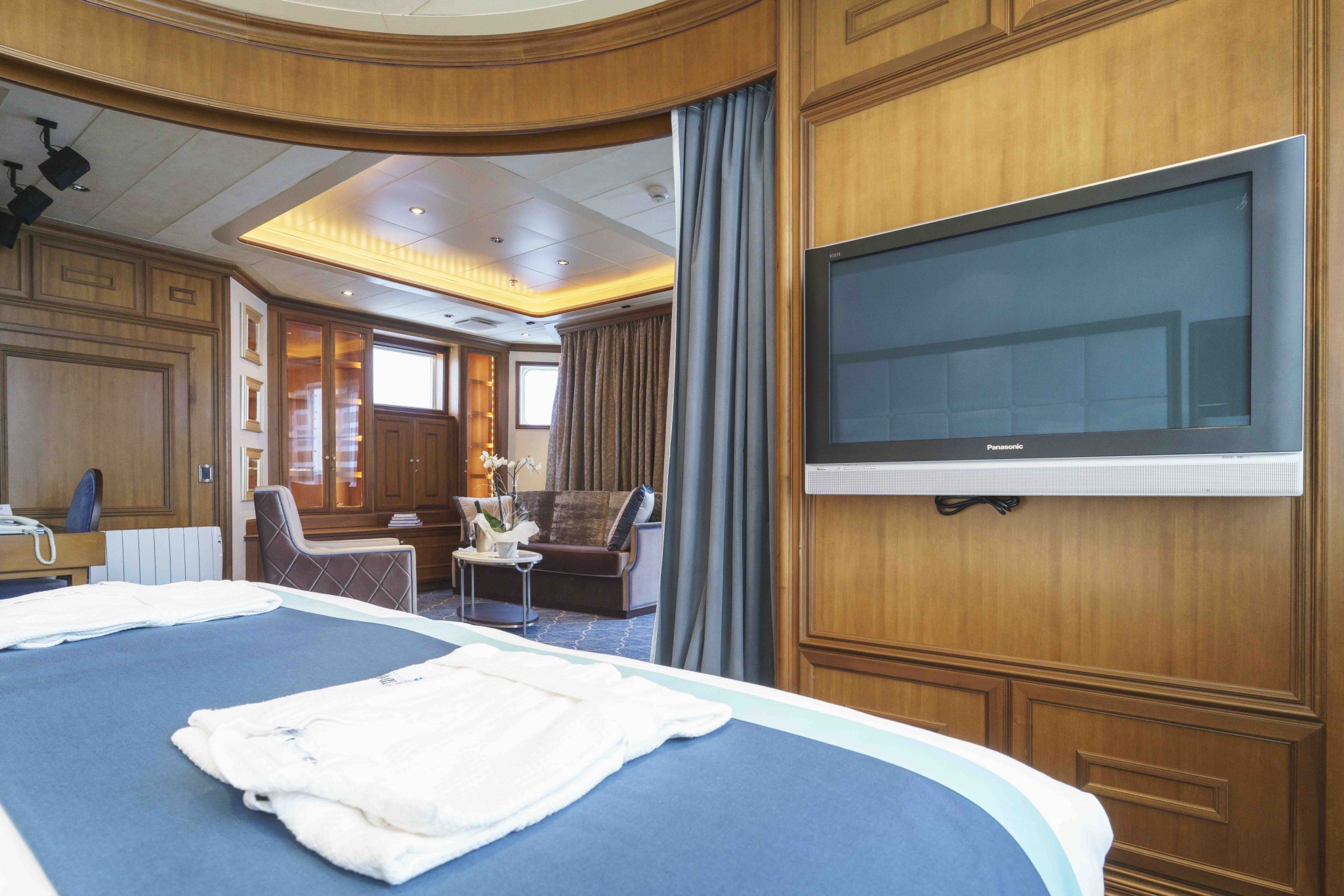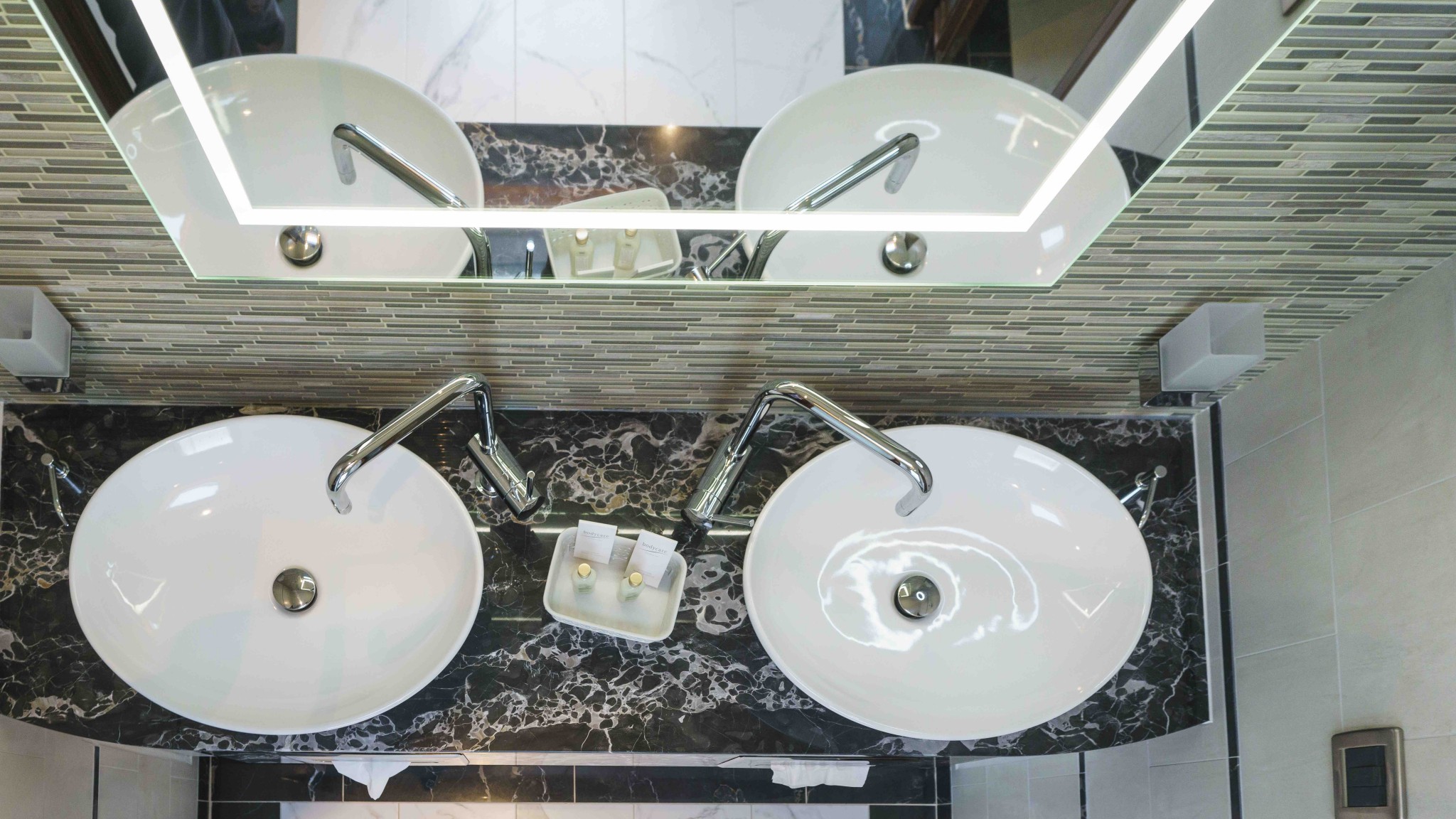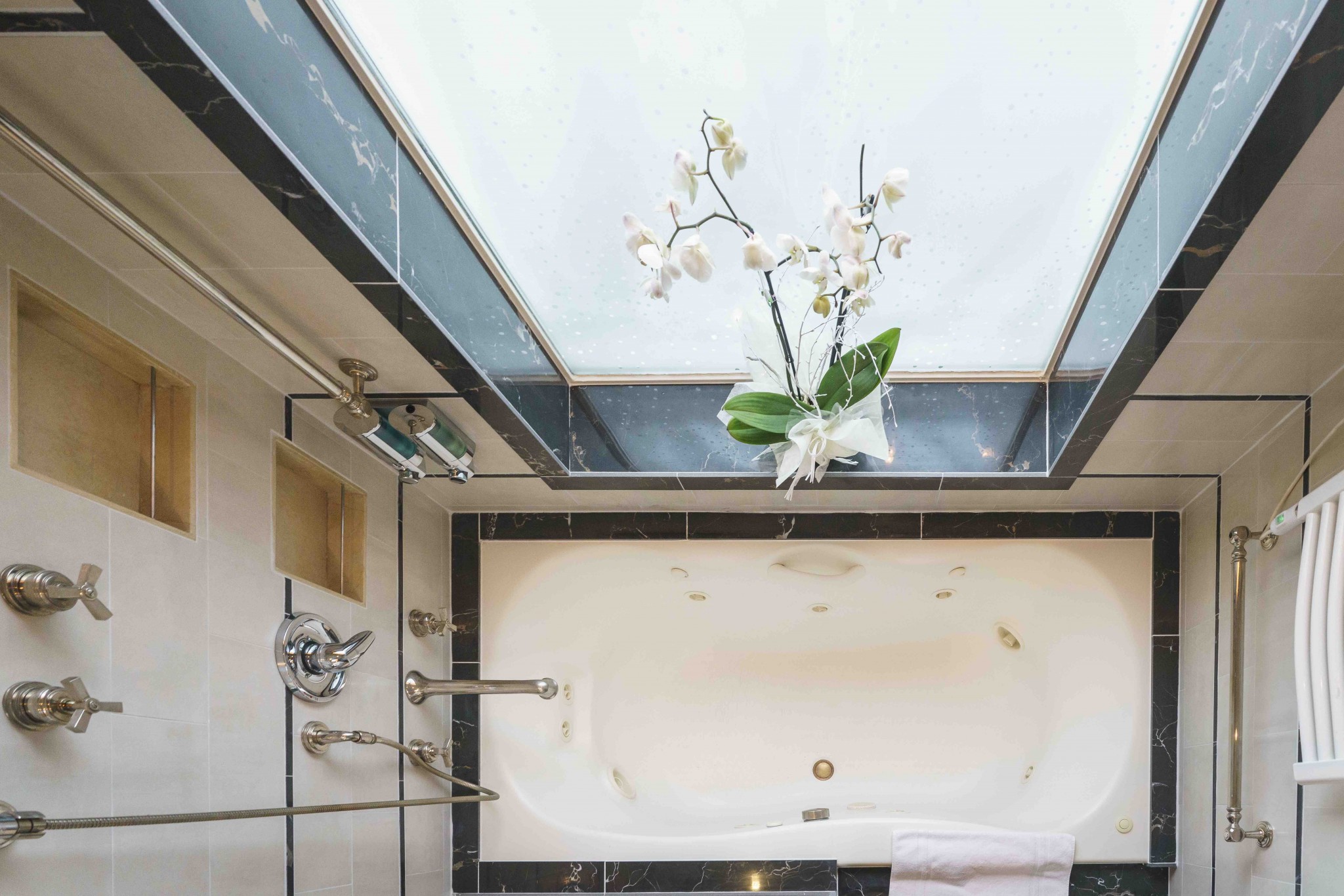 Owner's Suite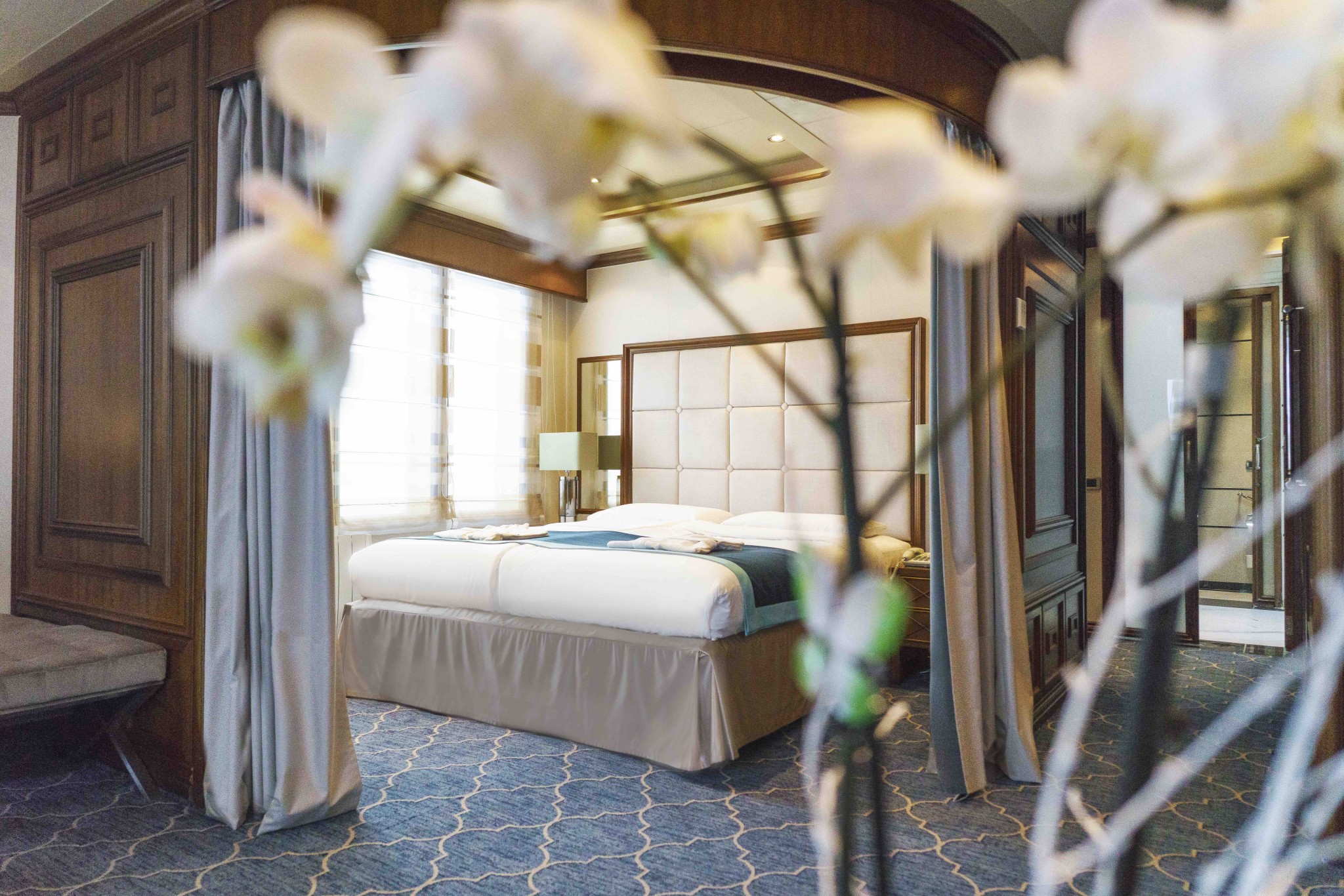 Owners2
Owners3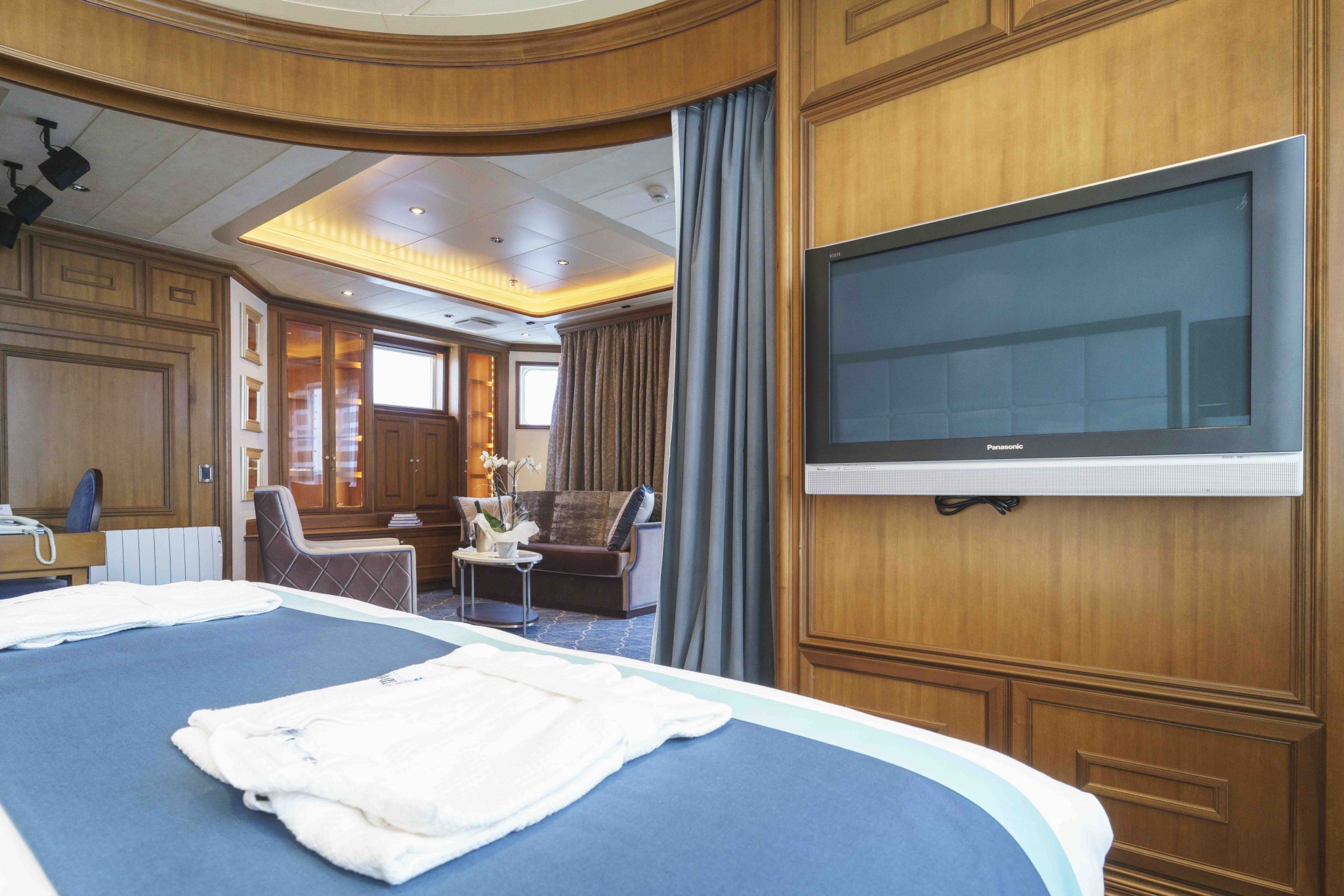 Owners4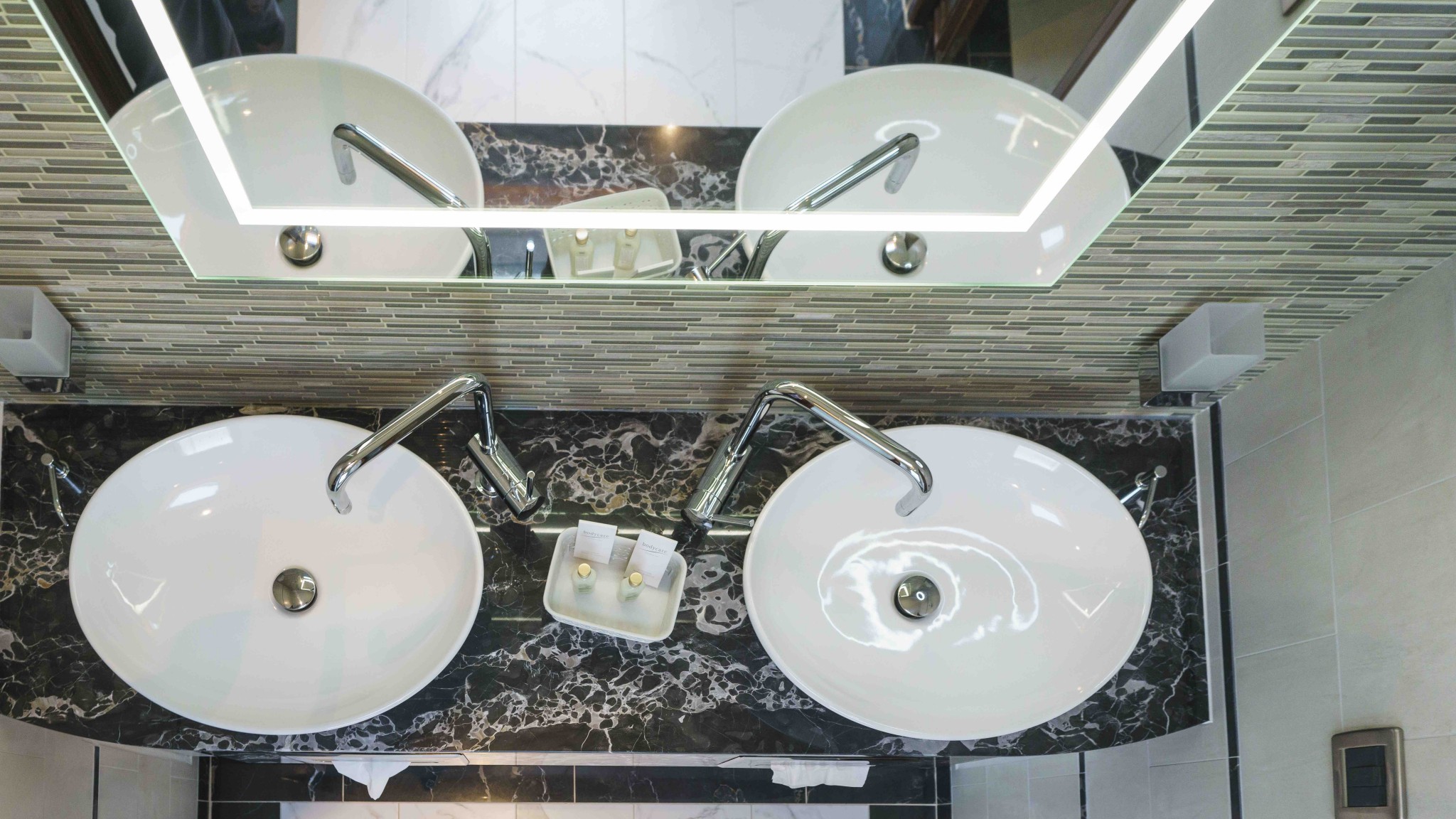 Owners5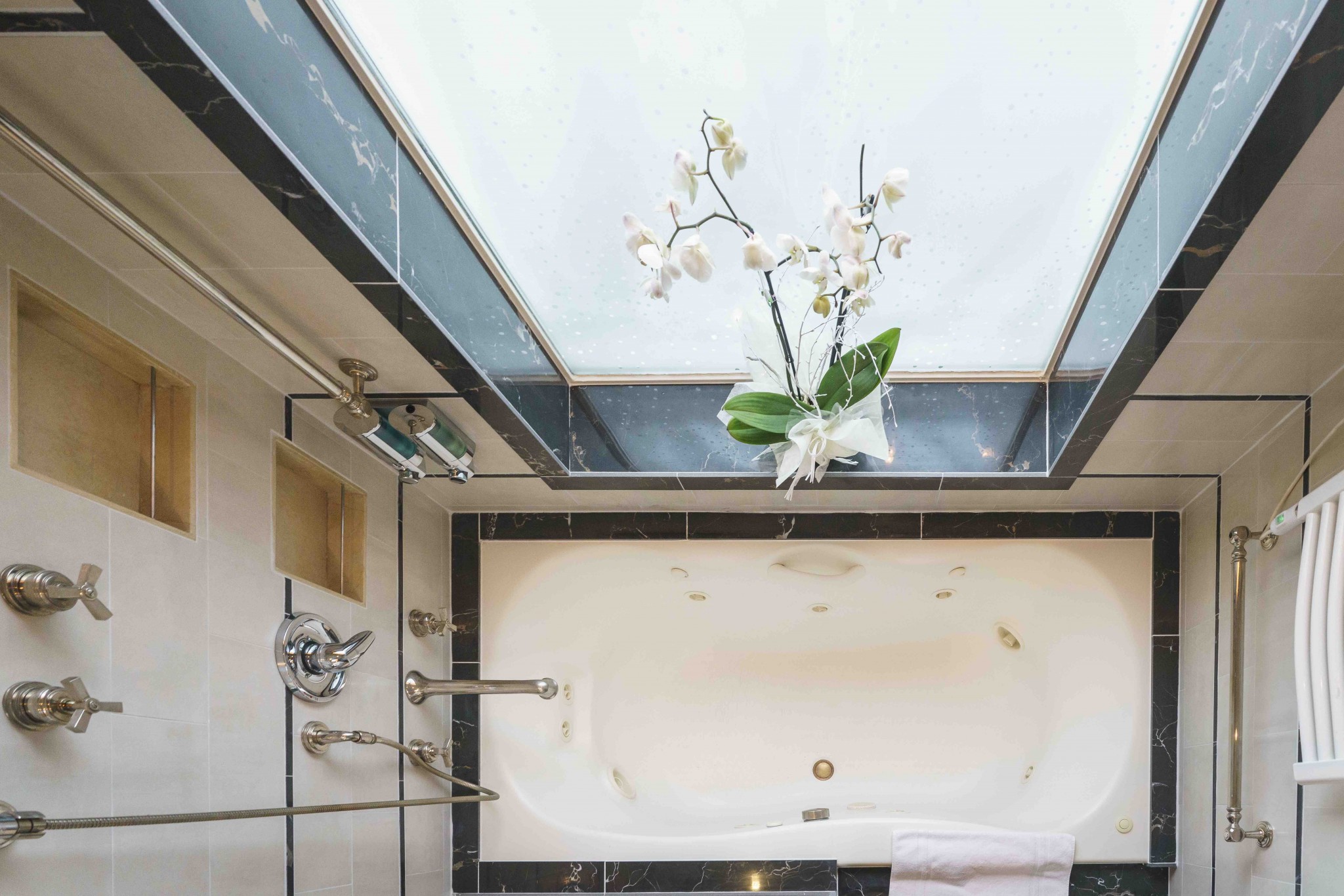 Owners
PASSENGERS
SIZE
VIEW
2
43 M² (463 FT²)
PRIVATE DECK
Super-spacious (43 square metres/ 463 square feet) elegant suite on the Sun Deck. Designed forentertaining, the Owner's Suite has a separate living room with game and meeting area. A BOSE stereo system provides background music, or watch videos on the HD plasma TV. Sliding glass doors lead to a private deck. Refresh in the jetted bathtub in en suite facilities. Slumber in the King Size bed. A sofa bed can accommodate a third person.
How to Book
To ensure your place on this exciting adventure, please contact us to reserve a place 02 6355 2022 or , then complete the Adventure Associates Booking Form and return to us with your AUD per person deposit.
| | |
| --- | --- |
| Deposit required per person: | 20% in AU$ per person |
| Balance due: | 90 days prior to departure |
| If booking within 89 days of departure: | Full payment must be made. |
Reservations are established when you receive written confirmation and acceptance of the deposit and Booking Form. Travel insurance is strongly recommended at the time of booking.
Cancellations
Cancellations must be advised in writing to Adventure Associates. Cancellation charges are subject to regulations of airlines, coach and tour operators, hotels and other principals involved. If it is necessary to cancel your arrangements, the following non-refundable charges will apply.
| | |
| --- | --- |
| At any time 90 days before the cruise  | You can transfer your booking without any extra cost. |
| Reservations cancelled more than 120 days prior to departure | Are subject to a AU$ 1000 per person cancellation fee |
| Between 119 and 90 days prior to departure | 10% of voyage cost per person |
| On or within 90 days prior to departure | 100% of the voyage cost per person |
If the cancellation charge is more than your advance payment you remain liable for the difference. For these and other reasons mentioned above you are strongly recommended to take out Travel Insurance. Once the tour has departed there will be no refund for any unused portions of the trip.